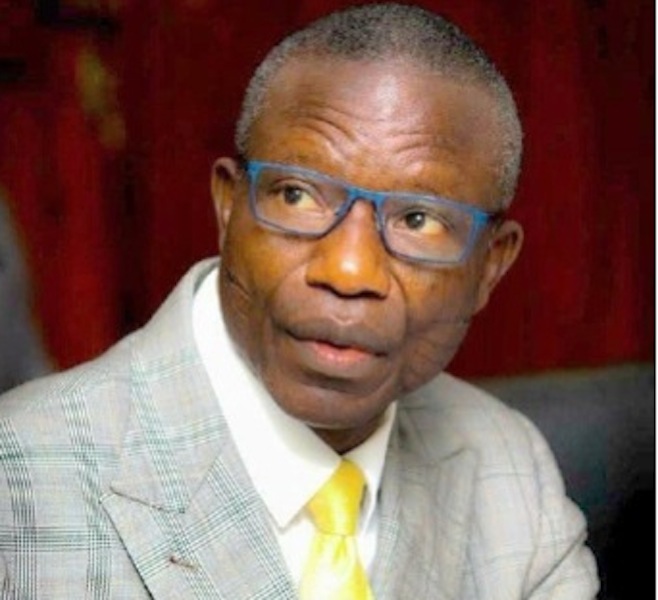 The story is all over the place that the well-respected man of God is claiming that 'his' God killed a lecturer who wanted to sleep with his daughter before giving her a pass mark. According to reports that I have seen, the randy lecturer who obviously have not been listening or is not close to his other colleagues who got exposed by BBC wanted to 'shine the Pastor 's daughter's kongo' before he gave her a pass mark. All pleadings from the girl that she carried anointing did not move the lecherous lecturer who was only interested in one thing.
So after failing many times, she went to her father who says that once he stands to pray, that is it o. Immediately he was told the story, he stood and said My God, I command you kill this person. And 'his' God killed the person in two weeks. 'His' God not only killed the lecturer but also killed another innocent girl who obviously did not see anything wrong in opening her legs for the lecturer and got hit by stray bullet for her services. Well this Pastor Oke's God is mean o. He no dey even give second chance to repent, he no dey give appeal, na straight judgment. Once Pastor instruct am, he no go even listen, he no go ask question, he go just slam – kill, end of story.
Me I dey fear this kind God o. Where is the Christianity in all these? Didn't Jesus pray for the thief on the cross? So lecturer who cannot control his lust na death be the punishment? Well sha, na for everybody to respect themselves and stay in one place o and no find Pastor Oke trouble because we don't know the next instruction he will give 'his' God. I thought Jesus came to die for our sins and as such the grace covenant was proclaimed so that sinners will be given the opportunity to repent and live better lives. Well, wetin concern me, me I can never use mark to threaten Pastor Oke daughter, I will toast her and she will willingly come and be my fourth wife and at that point no matter the instruction, 'his' God will respect himself and stay one place. An eye for an eye? I sincerely hope this story is not true sha. But the video I hear is trending.