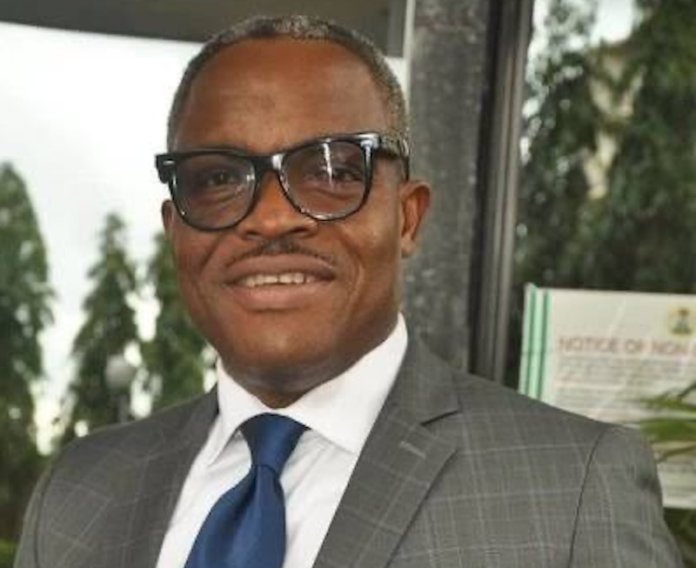 Ayodeji Ake writes that due to inadequate awareness and lack of commensurate funding to mitigate the 20 Neglected Tropical Diseases, 122 million Nigerians are at risk, which poses a threat to the health security of the nation
From a glance she could win a beauty pageant and make a good plus-size model. Akindele Abimbola was an audio-visual expert who enjoyed telling memorable stories of events in photographs and videos.
In fact, she was living her dream until 2012 when she was struck by one of the Neglected Tropical Diseases (NTD)- elephantiasis (a condition in which a limb or other part of the body becomes grossly enlarged) on her right leg.
In severe pain, breathing heavily as she narrated how she has been battling elephantiasis for eight years, the audio-visual expert said: "I'm above 40 years old, I am a photographer and a videographer. I am from Ibadan North-west but I reside at South-east Local Government. In 2012, I discovered my right leg was hot and it became reddish. I was actually in the office because I was working in a communication centre. I took an excuse because I was feeling feverish but when I got to my doorstep, I slumped and was rushed down to University College Hospital (UCH) Ibadan.
"I was told it's an ulcer in the leg so it was treated and I was also given some antibiotics and I was fine. In 2014, it came back again and it was with little lumps and rashes and it also got swollen. After awhile I discovered it started bring out a lot of water. I kept visiting the hospital and I was given antibiotics. Later it started bringing out mucus from those places that have sore. It got to a stage when some places burst in like two places and became an open wound. I kept taking treatments and it later developed to me not being able to work on my own.
"UCH was taking care of me but in 2018 I got tired of the antibiotics because I was already getting tired and couldn't do anything anymore. I couldn't work to feed myself and children so I relied on my siblings and mother. Recently, I was advised to visit the Ministry of Health for some drugs which I did. I have to take the drugs twice a year and I have taken the first dose and will take the second dose by February. Most times the leg comes very hot with rashes and swollen, it weakens me. I can't work and I really need help" she wept uncontrollably.
Meanwhile, for 50-year-old Sunday Solomon, a popular farmer in Onipe Community, Ibadan, Oyo State, for seven years, he has been living with onchocerciasis ( river blindness ), which consequently affected his farming business.
"I felt my eyes was itching seriously seven years ago. After the itching, it appears like it's night already and I will feel like I'm going blind. It sometimes feels like there is a worm in my eyes. I don't work like I used to. When I go in the morning I leave the farm before sunrise and I return to the farm in the evening after sunset. This has reduced my output in a way because I can't work full day like I used to. I'm feeling better than before. I no long fall in the middle of the road since I started benefiting from the government drug," he said.
These are true stories of Nigerians suffering from some of the Neglected Tropical Diseases millions of Nigerians are either unaware of, or ignorant about.
What are NTDs?
Neglected Tropical Diseases are a group of 20 disease conditions that are common in tropical or sub-tropical regions, and are closely associated with poverty, poor sanitation, and lack of safe water sources, substandard housing conditions and deficient healthcare access.
The diseases are called 'neglected' because they tend to affect the world's poorest, and received less attention than other diseases.
Essentially, Neglected tropical diseases are a group of preventable and treatable diseases that could be caused by viruses, bacteria, protozoa that affect 1.5 billion people worldwide, 40 per cent of whom live in Africa. These diseases affects the poorest, most vulnerable people who live in hard to reach parts of Africa.
They disfigure, disable, keep children out of school and parents out of work, thus limiting their potentials and leave communities stuck in poverty.
Some of the NTDs targeted for control, elimination and eradication in Nigeria includes: Onchocerciasis (river blindness), Lymphatic Filariasis (caused by microscopic, thread-like worms), Schistosomiasis (caused by flatworms), Soil-transmitted Helminthiasis (intestinal worms infecting humans that are transmitted through contaminated soil), Trachoma (contagious bacterial infection of the eye), and Snakebite Envenoming (a disease that typically results from the injection of different toxins from bite of a venomous snake).
Others include Rabies (a contagious and vital viral disease of dogs and other mammals, transmissible through the saliva of humans and causing madness and convulsions), Buruli Ulcer (an infectious disease characterised by the development of painless open wounds), Leprosy, Yaws (a contagious disease that affects the skin), Leishmaniasis (a tropical and subtropical disease transmitted by the bite of sandflies), Human African Trypanosomiasis (HAT) (also known as sleeping sickness, a vector-borne parasitic disease), Guinea-worm Disease( an infection caused by drinking water containing immature forms of worm).
Impact of NTDs
The Neglected Tropical Diseases Elimination Programme, Federal Ministry of Health, report has estimated that 122 million persons, two out of every three Nigerians are at risk of one or more of these NTDs. Of this number, 20 per cent are pre-school age children, five to 14 years ; and 52 per cent are adults, 15 years and above .
For some of these diseases: 119.8 million people for lymphatic filariasis, 51.4 million people for onchocerciasis, 28.8 million school-age children and 20.5 million pre-school age children for soil-transmitted helminths, 26.8 million people for trachoma, 23.8million school age children for schistosomiasis.
NTDs causes end-organ damages due to chronic infections, significant impact on maternal, newborn, and child health: Poor health among women, from anaemia due to STH infection .
NTDs causes poor nutritional status, especially in children, poor educational outcomes: Reduced physical and cognitive development; children cannot attend school, absorb lessons; low productivity, adults may stay home to care for infected family members.
It promotes poverty, pose a devastating obstacle to attainment of Universal Health Coverage (UHC), disrupts economic growth, social development and poverty reduction initiatives, and sustained economic development cannot occur without addressing NTDs.
Expert Opinion
The Director and National Cordinator, Neglected Tropical Diseases Elimination Programme, Federal Ministry of Health, Dr. Chukwuma Anyaike, has confirmed all the 36 states keep record of one or more NTDs.
Speaking during the two-day media dialogue on Neglected Tropical diseases Control in Nigeria, organised by the Child rights information bureau (CRIB) of the Federal Ministry of Information and culture in collaboration with the United Nations Children's Fund (UNICEF), in Ibadan Oyo State, last year, Anyaike noted that NTDs also exists in slum areas in the urban settlements.
He said the NTDs are neglected diseases because they are mostly found among the poor, adding that "the diseases are neglected because they affect people at the lowest level of their lives. People that are poor, lives in the rural communities, people with poor hygiene, poor supply of water and sanitation. Even in the urban areas they are within the slum areas.
"And by our data we have about 122 million at the risk of having the infection. It's a very big problem because most of the times, attention is not given to them simply because the disease doesn't kill instantly but it leaves with a lot of disability.
"It's documented that NTDs caused the highest level of disability worldwide and because they don't kill instantly, attention is shifted from these diseases. Because it runs a chain of disability and people not being able to work and children not able to go to work, it kills people and families in the chain of poverty.
"There is no state that is free of NTDs. Every state of this country either has one or more than one but the burden in each state differs. The country has a lot of water in it surroundings. And for instance, river blindness affect those that goes fishing and when they are bitten by black flies, after sometimes it comes with manifestations of too much of scratching, it eventually gets to the eyes and people get blind.
"How it affects the family and community is simply because someone who is a breadwinner suddenly gets blind. When you accumulated all the diseases under the NTDs, you will see that it's gradually affecting the society and the economic impact is huge. Now that the federal government is making plans to lift a certain percent of the population out of poverty, NTDs should be looked into".
Speaking further he noted the national focus of the media dialogue is to ensure that the menace of NTDs reduce to the nearest minimum if not total elimination
"Nigeria can eliminate NTDs if we put hand deeper in our pockets. To out more domestic funding supporting the foreign donors, there is a need for strong leadership and ownership on battling NTDs and also creating more awareness on the existence of these diseases.
"Apart from media engagement, we are on our part having dialogues with major policymakers and key players to combat NTDs because the government can't do everything" he added.
Prevention through WASH initiative
As a preventive measure, experts have urged Nigerians on frequent hand washing routine against NTDs.
Also speaking at the media dialogue, Director, Health Environment Advocacy Learning (HEAL) Foundation, Mrs. Chioma Mong, noted that washing of our hands regularly and maintaining good hygiene are good preventive measures against the diseases.
She said the Water Sanitation and Hygiene (WASH) integration has been designed to take hand washing campaign and education to the grassroot for disease prevention.
"NTDs are parasitic and bacterial infections linked to poverty, poor sanitation, inadequate or unsafe water sources and substandard living condition. WASH is the collective term for water, sanitation and hygiene. Safe WASH practices are critical elements in the prevention of infections" she said.
Call for Intervention
Meanwhile, NTDs Programme National Cordinator , Dr. Anyaike , during his presentation called for swift intervention across all three tiers of government for elimination programmes and funding against NTDS.
"Government at all level should release a proportion 0.05 per cent of the total budget annually to implement critical activities to fast track NTD elimination in Nigeria.
"NTD interventions should be mainstreamed with the following and covered with funds allocated for the projects: the Northeast development and rehabilitation programme, Niger Delta and Ogoni Clean Up Project, Sustainable Development Goals Project in Nigeria, Home Grown School Feeding Project, mandate the office of the Sustainable Development Goals, programme to include funding for NTD activities on an annual basis.
"Use NTD endemicity to prioritise provision of safe water sources nationwide, as was the case when Nigeria had Guinea worm endemic; approve prioritisation of safe water supply; sources of the location of potable water sources by the Ministry of Water Resources in all NTDs endemic communities in Nigeria, and give NTDs same priority and visibility that are given to HIV and AIDS, Malaria and Tuberculosis" he said.