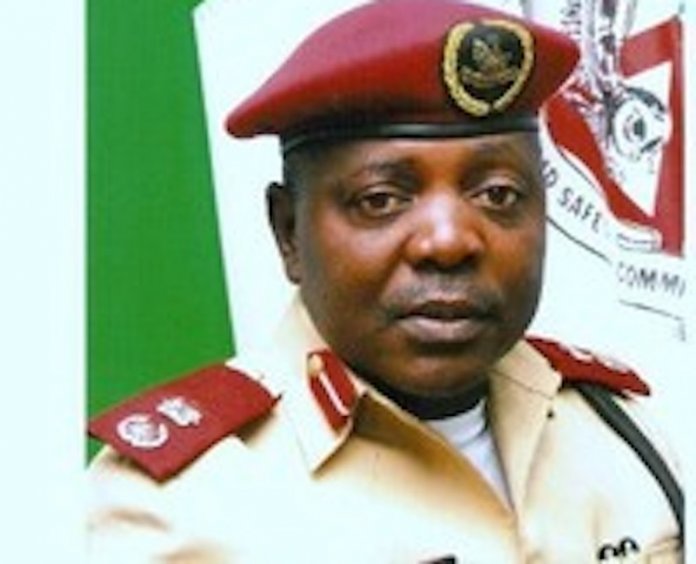 ROAD SAFETY ARTICLE
Some financial consultants wear a smile but 45 years old Mark Okonkwo was the smile. Some consultants are smooth talkers but Mark was the speech as his delivery of the Queens English was impeccable. His diction was faultless while his suave was what my wife would describe as dripping. Those who knew him described him as a studious expert who was committed to his craft. He was also a man of faith as his business discussions were always spiced with scriptural wisdom to demonstrate the source of his forthrightness as a believer. Everything about Mark as he was fondly called by his friends and acquaintances was worth emulating and envying. So too was his marriage to 35years old Tina. Although they were still trusting God for the fruit of the womb, they were the envy of people in marriageable age because of the flavor in their home. Their three years old marriage was indeed the envy of would -be couples as they daily tempted splinters and bachelors on the bliss of marriage.
Like vapor, all of these melted away because of the blunder made to travel in the wrong vehicle driven by a maniac called a driver and at a wrong time. The first trip to Abuja was smoothness. The business was done without hiccups. The return was however tragic. Yet there was no premonition that death was hovering when he boarded a Sharon bus back to his destination. Remember I once wrote about Sharon drivers and how speed freak they are as well as how they disregard every rule such as overtaking all in the name of making more trips and more money. Yet this was the choice he made instead of choosing to travel the next day with a safety conscious transporter. The take-off was smooth or so it seemed. But other travelers and drivers whose vehicles were overtaken dangerously by the killer driver prophesied that the vehicle won't make it to its destination. Their prophecy indeed came through.
But before the tragedy, Mark called his loving wife at about six pm. He told her they had entered the town and considering the fact that they were running late for a prayer meeting, she should wait outside the house so they can proceed on his arrival. The obedient wife obeyed and waited till about six thirty pm without a sight of her darling hubby. Panic set in. She tried reaching him without luck. At about nine pm, she reached out to a family friend to inquire. The family friend was later alerted by a neighbor of a crash that occurred earlier at about six thirty pm involving a Sienna bus coming from Jalingo Taraba State with eight occupants and a Sharon bus coming from Abuja overloaded with nine persons. Both vehicles busted into flames after a head on collision. Seventeen lives were lost and a mass burial done. Our beautiful Tina lost her hubby, her friend and confidant even though she is yet to be informed that he died in an avoidable crash and was buried because he and other victims were burnt to ashes beyond recognition.
Like other night trip crashes, the Federal Road Safety Corps raised an alarm on the risk and dangers of night trips. The crash was not the first this year. Others had occurred along other routes in similar fashion. Yet the Corps has been at the forefront of campaigns against night travel. So the Corps again reminded travelers that night trip is fraught with poor visibility, fatigue, sleeping on wheels, excessive speed, dangerous driving, overloading. The FRSC reminded travelers that night trip was not only unsafe, but utterly dangerous. It warned that there were fatal crashes recorded at night at the beginning of the year. The result was deaths and several degrees of injuries. One of such was the crash that occurred on January 5, 2021 in Kabba, Kogi State which resulted in head-on collision .The causative factors were fatigue and sleeping on the steering.
The crash involved the driver of a white Toyota Hiace bus (MSA 942 XA) that contravened COVID-19 protocols on physical distancing by overloading the bus with eighteen passengers instead of the prescribed eight. The second vehicle was a green Iveco trailer (AKA 788 XC) carrying seven passengers. Out of the twentyfive passengers on board, the two vehicles, eight were killed while seventeen sustained various injuries. The one I cited earlier occurred on January 9, 2021 involved two vehicles; a white Sienna (KUG 538 BJ) and a Sharon bus without a number plate that left the entire seventeen passengers on board burnt beyond recognition.
So why do addicts insist on night trips. Most transport operators cite selfish economic gains as the motivator. These operators embark on these trips with, overloaded passengers and goods to avoid arrest and enforcement on physical distancing by FRSC patrol teams. He warned that in as much as the Corps does not have the statutory powers to ban night trips, it has become very critical and a matter of urgency for patronisers of night trips to retrace their steps and plan their journeys in the day time because often times, when crash occurs away from FRSC rescue points, it's difficult to access help from motorists at night.
I recall writing on the same subject some years ago. I don't know if you read the news. I was shocked when I did as I could not find the right words to describe the number of people who lost their lives in just one road traffic crash on the night of Thursday September 14, 2017. All I could exclaim was night journey again? After all the noise and campaigns and warnings against this trending travel pattern that daily wins more convert than even the various religious beliefs does .What really is the reason for this suicide driven travel pattern that addicts maintain is cozy, cheap and also fun.
As I write and reflect on the figure again including the recent crashes, my heart beats faster than ever. This is not death arising from terror attack nor militancy, not even from cult -gang clashes but from avoidable road traffic crashes This is how one of the online media report captured it, ''An auto accident on the Lagos-Ibadan highway caused the death of 30 people on Thursday night. The spokesperson of the Federal Road Safety Corps, Bisi Kazeem, confirmed the incident to the News Agency of Nigeria in Abuja on Friday. Mr Kazeem said the accident occurred at about 8 p.m. at Km 95 around the Elebolo Quary Area on the Ibadan axis of the road. According to him, 10 other persons were injured in the crash involving 40 persons and two Mazda buses. "The crash occurred at a construction site, and it resulted from route and speed violations. "This has further underscored the Corps Marshal, Dr Boboye Oyeyemi's advice to motorists to avoid night journeys, be careful around construction sites and drive within approved speed limits," he said. Mr. Kazeem said rescue operations by FRSC officials, who arrived at the scene minutes after the incident, ended at 2:42 a.m. on Friday. He disclosed that the corpses were deposited at Adeoyo Yemetu Hospital mortuary, Ibadan''.
I have written several times on this death wish yet the apoltles of night travel keep canvassing reasons why they can never give up their free choice which cannot be restricted by law. This is because globally, there is no legislation anywhere in the world that prohibits night travel. However, the FRSC has a mounted a consistent campaign against night travel. While the Corps appreciates the right of individuals in a democracy, the Corps in keeeping with the perculiar Nigerian situation took its stand for several reasons, which in fact culminated in series of workshops held with stakeholders to raise awareness on the dangers involved. While acknowledging the emergence of night travel due to the collapse of rail systems, prohibitive cost of air travel and inadequate inland waterways, the Commission however, took cognizance of the inherent road crash dangers and the need for caution among travelers.
For instance ,the 2003 records shows that out of a report of 10,111 cases, 715 occured at night with about 945 fatal cases. Recall the celebrated case where 70 people lost their lives when two luxury buses collided in the night along Zuba – Gwagwalada road; ditto Ife and Aba crashes. Although few accidents occur at night heavier fatalities and casualty rate usually occur.
But why is FRSC concerned about night journey? One of the obvious reasons is the fact that rescue operation is minimal and most often non-existent in the night. Presently, except for the FCT and other cities in the country, the FRSC team rarely does night patrols along major highways simply because of the dangers involved.
Remember that the outcome of a road crash for the victim in terms of their chances of survival and long term prognosis is affected by the level of available medical care. Unfortunately, ambulance services is still epileptic and even rescue effort are even complicated by the absence of health centers or even the attitude at most hospitals. Consequently, because access to emergency services is poor, death before arrival at the hospital is usually high. In many cases their is no availability of ambulance, and road crash victims rely on passersby for help. Lack of any medical interventions and long dificult journeys to hospitals reduces the chances of survival
Visibilty is another problem. Globally, it is recomended that improving the visibility of road ussers is one of the specific intervention that can yield good results. Seeing and been seeing are fundamental prerequisites for the safety of all road users and their are several ways of enhancing visibilty. The use of extra reflectors on the vehicle or light reflective vests of the thin plastic material is also recommended by the United Nations and is contained the National Road Traffic Regulation, 2004. Illuminating crosswalks, including the flood lighting of pedestrian crossing and increased illumination at crosswalks are also recommended strategies.
Unfortunately, FERMA the lead Government agency charge with road maintenance, our road signs, and marking in terms of their shapes, colour and reflectivity do not meet international standards. The consequencies is that driving is made more difficult and hazardious because of the absence of the appropriate road furnity to guide motorist at night and bad or poor weather. The result is the recourse by fleet operators to violate the provision of the traffic regulation by fixing extra lights, which has led to avoidable crashes and death. This is why FERMA opined that if maximum reflectivity is maintained in our pavement markings, signs and delineators, their would be increase in night time sand poor weather safety on our roads and ultimately fewer crashes injuries and fatalities may be recorded. Retro-reflectivity is a critical element that has help the US Department of transport achieve its safety goals of reducing fatalitiy by 20 percent.
Inadequate visibility because of environmental factors, which makes it hard to detect vehicles and other road users and poor eye sight of road users, are all listed as factors influencing crash involvement. All these are prevalent among night time operators.
Another factor is the excessive speed at which night buses drive. The National Road Traffic Regulation, 2012 is explicit in the speed limit of 90km/hr for buses and taxis on expressways. How many of such buses truly drives at 90km/hr, and how many of us really worry about such speeds even when some of these drivers do so under the influence of alcohol and even illegal drugs? Yet we delude ourselves that we can never be victims.