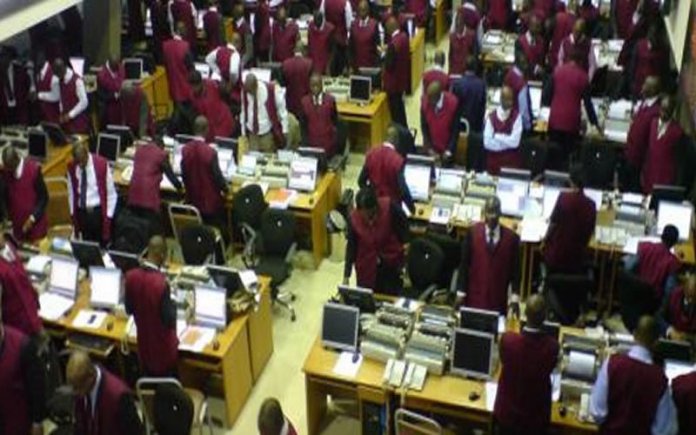 By Goddy Egene
The stock market extended its positive performance yesterday as the Nigerian Stock Exchange (NSE) All-Share Index (ASI) rose 0.36 per cent. The positive trend was buoyed by gains recorded by Dangote Cement Plc, NASCON Allied Industries Plc and AXA Mansard Insurance Plc.
Although there were 27 price gainers, the 20 price losers paraded bellwethers such as MTN Nigeria Plc, BUA Cement Plc, Zenith Bank, GTBank Plc. However, the price gain of 2.2 per cent recorded by Dangote Cement Plc led to the positive close for the market.
Market analysts said more investors are attracted to Dangote Cement following the completion of first tranche of its share buyback programme. The company said the was done between Wednesday, 30 and Thursday, 31 December 2020, on the open market of the Nigerian Stock Exchange.
According to the company it purchased 40,200,000 ordinary shares of the company at an average price of N243.02, representing 0.24 per cent of the issued and fully paid ordinary shares.
"Following the conclusion of Tranche I, the total number of residual issued and fully paid outstanding shares of Dangote Cement Plc amounts to 17,000,307,404. However, the completion of the share buyback programme of the company does not portend any material impact on the company's financial position, and the operation of the company as a going concern," it said.
The price gainers was led by Niger Insurance Plc, Omatek Ventures Plc, Mutual Benefits Assurance Plc and NASCON Allied Industries Plc with 10 per cent apiece. Consolidated Hallmark Insurance Plc chalked up 9.8 per cent, while AXA Mansard Insurance Plc and Japaul Gold Ventures Plc garnered 9.5 per cent and 9.4 per cent respectively.
Conversely, Oando Plc led the price losers with 5.4 per cent, trailed by UACN Property Development Company Plc and Deap Capital Management and Trust Plc with 4.7 per cent each. Courtville Business Solutions Plc , Wema Bank Plc and Cornerstone Insurance Plc shed 4.3 per cent, 4.1 per cent and 3.2 per cent respectively.
Meanwhile, activity level strengthened as volume and value traded surged 247.5 per cent and 220.1 per cent respectively to 1.2 billion shares and N8.0 billion. The most traded stocks by volume were UPDCREIT (755.0 million shares), AXA Mansard Insurance (49.5 million shares) and Transcorp Plc (44.3 million shares) while UPDCREIT (N4.2 billion), MTN Nigeria (N679.1 million) and Zenith Bank Plc (N425.8 million) topped by value.