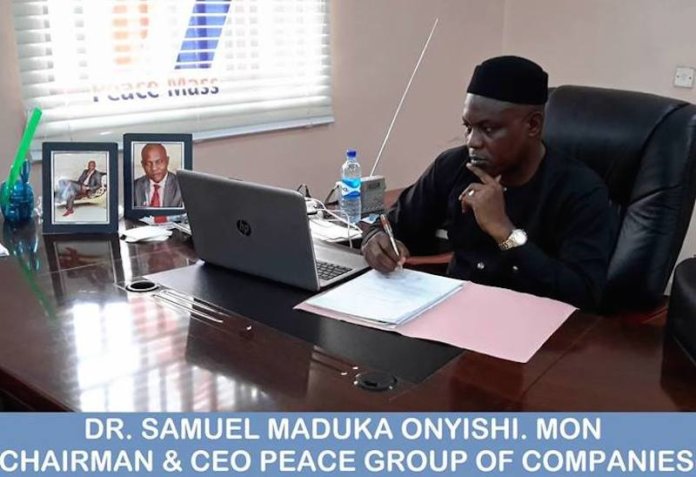 Goddy Egene
The Chairman and Managing Director/Chief Executive Officer, Peace Mass Transit Limited, Dr. Sam Maduka Onyishi, has assured shareholders and other stakeholders of C & I Leasing Plc that the buying into the company by Peace Mass Transit would lead to better return on investments.
Actis LLP (Actis), a private equity investment firm, which invested in C & I Leasing Plc in 2010, has successfully exited its stake in through a trade sale of its loan stock with all the rights to Peace Mass Transit. Upon conversion of the loan stock into equity, Peace Mass Transit would become the single largest shareholder in C & I Leasing Plc.
Speaking on the development, Onyishi said the decision to invest in C&I Leasing "is a no-brainer," judging from the company's remarkable growth trajectory in marine logistics and its other business lines.
"We have seen the value in C&I Leasing as a strong brand, hence it is a no brainer that we opted to buy out the loan stock from Actis, in a deal which we are confident will yield the expected return on investment," he said.
Also commenting on the transaction, Managing Director and Chief Executive Officer of C&I Leasing, Andrew Otike-Odibi, said: "As a viable business with a solid investment proposition and consistent growth in the last 30 years, we strive to increase our momentum to ensure positive return on investment to investors both in the short and long run.
According to him, this strategic deal is evidence of a well matured investment portfolio and in line with stakeholder expectations.
"With Peace Mass Transit in the picture, I am very confident about the path of an enhanced equity base. The loan stock conversion will create opportunities to raise equity as new shareholders will have a level playing field to invest in a business with a proven track record of success. This will further impact positively on shareholders' value," Otike-Odibi added.
Market analysts said the deal as a win-win for all parties, noting that while Actis has cashed out on its investment, Peace Mass Transit's increased investment in C&I Leasing is a glowing testimony to the fact that the company is in good standing, attractive, competitive, holding good prospects and primed to harness future opportunities in its core areas of operations while stabilising its capital structure.
Meanwhile, the stock market closed on a positive note as the Nigerian Stock Exchange (NSE) All-Share Index (ASI) rose 0.17 per cent to be at 40,465.15. Similarly, the market caitalisation added N36.1 billion to close at N21.2 trillion.