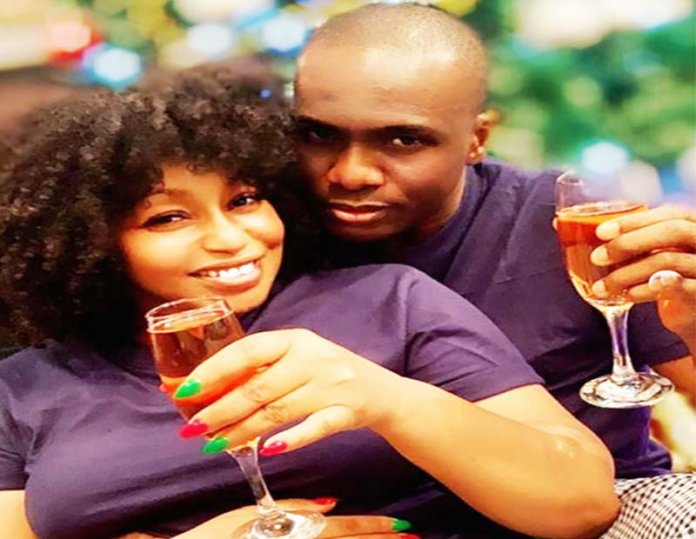 Love, the magic that does not require spells, but binds, entangles, and transforms. After playing various cinematic roles across the spectrum of the human experience, Nollywood star, Rita Dominic, has caught the love flu. As it tends to happen with things like love and marriage, the silver screen icon had managed to keep everything under wraps, until recently.
Nigerian social media space is currently cooking with the news of Rita's love life and story. After the actress uploaded a picture of her mystery man, with a congratulatory "Merry Christmas" and a heart emoji, folks were quick to connect the dots. Of course, the fact that he's holding our Rita in a lover's cuddle really helps the analysis. Well done, Fidelis Anosike! Well done!
Although there were whispers here and there of romance between Rita and some guy, the Instagram post is the only substantial evidence. Interestingly, even friends and relatives did not know that Fidelis is the lucky man, not to mention well-meaning Googlers who periodically divine the details of Dominic's love life.
A fine woman on all accounts, Rita has never got on the marriage wagon but has remained one of Nigeria's far-shining spinsters. Now that Fidelis has swept Rita off her feet and away from the hall of bachelorettes, what else is there to say? It's a good match, as some folks have pointed out.
On the matter of how they met, became lovers, and managed to keep it all under wraps until now, Fidelis is not unfamiliar with the ticks and tocks of the media industry. He is the founder and CEO of Folio Media Group, the multimedia company that owns Daily Times newspaper, Miss Nigeria pageant, and the brains behind Times Heroes Award and Nigeria Our Heritage.
Whether a nuptial ring is in the offing, as folks are speculating, remains to be seen. On the whole, Rita and Fidelis are a match, one made in the media.