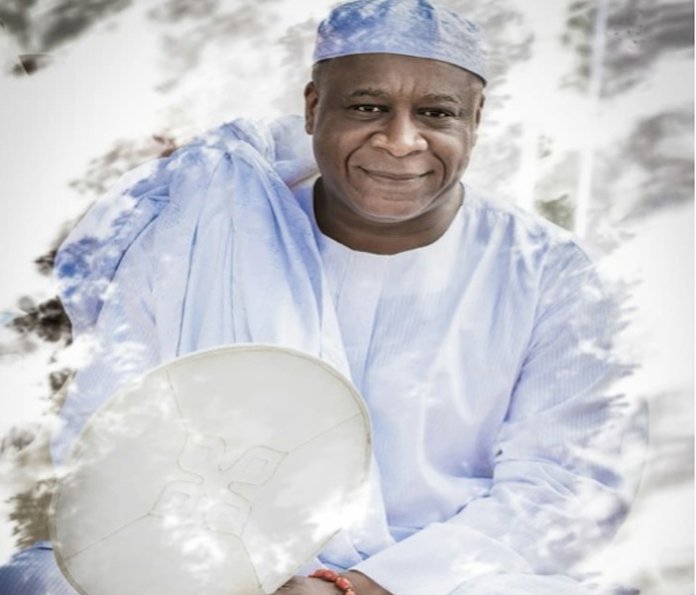 A few months ago, Aremo Adesegun Oniru had lost the "opportunity" to ascend his father's throne. Just when you thought he had suffered enough humiliation, he faced yet another one as seen in a viral video recently.
The Lagos businessman was allegedly blocked by certain individuals who identified themselves as family members, in an attempt to undermine his popularity and acceptability in Iruland, while he was on his way to the palace of the new Oba of Oniru, Oba Gbolahan Lawal, for a meeting.
It was gathered that the Aremo had wanted to meet with the traditional ruler to secure the bail of one of his staff, who was allegedly abducted by some thugs.
In its reaction to the incident, a group called Iru Progressive Vanguard is calling on the members of the public to disregard the tissue of lies against one of its own.
It further urged the public to disregard what it described as "untrue stories damaging the reputation of the former Lagos State Commissioner for Waterfront and Infrastructure Development."
In a statement released recently and made available to Society Watch, the group's secretary, Olamide Adedoyin, described the story as petty and laughable, lacking substance worthy of promulgation, adding that it showed the current leadership in Iru has no meaningful purpose and direction for the people of Iru, aside from to sit and monitor the esteemed Aremo Adesegun Oniru and his family.
The group said, "We are still trying to process the idea of a king, having absolutely no ambition, aside from his desperation to stain the reputation, integrity, and legacy of the immediate-past Oniru and his family.
"It is important to state that we are not in any way surprised by the disastrous direction of Gbolahan, and we do not expect any good to come out of a man who claimed to be king but goes about posting and pouting on social media with his directionless friends who also claim to be 'royal fathers.'
"Gbolahan is the least honest, least humble, and least qualified for the stool he occupies. Little wonder he's been overwhelmed by the demands of royalty, as his evident high-handedness and inability to unite families and communities within Iru.
"This report has confirmed that Gbolahan is slowly becoming a monster in Iruland. In their desperation to publish the lies, the promulgators failed to state the facts that the Aremo only went to the palace to retrieve his staff who was violently abducted by Gbolahan's thugs and taken to his palace."
The group, therefore, called on the people of Iruland to "be vigilant, watchful, and be wary of the enemy within, who has lobbied himself to become an unpopular king and encourage them to join hands and resist Gbolahan's draconian reign of terror."