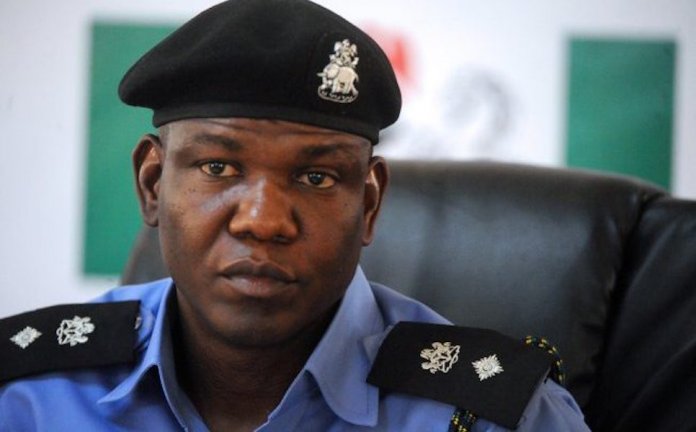 I have just learnt of your recent promotion to Commissioner of Police. As the police's spokesman, your work is cut out for you. For me I don't think your job is limited to just issuing those press releases or explaining one police move or the other or announcing the capture of some market women. I do not know what your Job description is, but I think if it is not there the matter of image, police attitude towards society and police -civil engagements should be uppermost in your mind.
I believe that if the police are very courteous, respectful, and engaging better educated the society will respond appropriately. So, training and retraining in this area must be priority to you my brother. Let's have humane police officers, policemen who genuinely care and not policemen who add to the trouble. See one of your men SP Aliyu in Ikeja is an example of what I am talking about. When one of your people robbed me at ketu.
Real life policemen in uniform, the way Aliyu went after them making sure me and my wife were Ok, I come dey ask if na real Nigeria policeman. I later came to the realization that there are plenty like him in the force. Why not start initiatives that will put people like that in the forefront. Organize community football matches between the Police and their host communities, concerts etc. please leave all those wooden police conferences and enter the fray. Let's push for a gentler police force. Unlike that DPO for Alausa wey catch me when tanker was exploding, and we were all running away.
The frown from the woman alone make piss catch me. If I were to choose between running to her for safety or facing the fire, I for chose the fire. Sadly, she no give me choice as she catch me for over 10 hours. They call you tire that day o. But anyways, from reputation, you are a fine officer, so I challenge you this morning to go out there and spearhead the founding of a new police force with a gentler kinder image. I know you can do it. I owe you afang when you are ready let me know. I go send am. No come collect o, I no get power for una wahala. Well done bro.