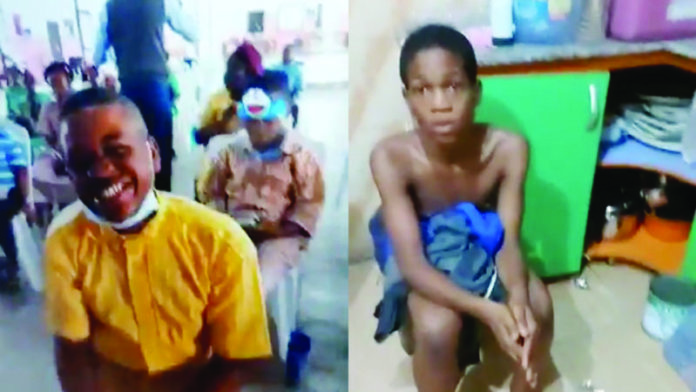 The story of a certain young boy, Don Davis Archibong, who attended a Deeper Life High School in Uyo, Akwa Ibom State has been doing the rounds for sometime now. The 11 years old, who was a boarder, was allegedly ill treated, starved and abused in school by some of his seniors.
His mother, Mrs. Deborah Okezie, had gone to the social media to cry out to Nigerians to help her fight the injustice, presenting the different pictures of the boy before he left for school and after in a video that went viral. This naturally incensed some Nigerians, who had since pounced on both the school and church authorities, not leaving out the state government too.
Unfortunately, with the situation, it appears there are moves to play down the case by messing up the facts as it were. Already, the state government had announced handing off the case with officials of the education ministry getting personal with Mrs. Okezie.
This back and forth could last for as long as the gladiators desire. It is, however, important to ponder the boy's sanity. If the investigation is not tampered with and allegations are true, everyone should be worried for the sanity of the young boy. It is certainly too much to deal with at that age. And to think this happened in an offshoot of God's house, the truth must be unearthed.