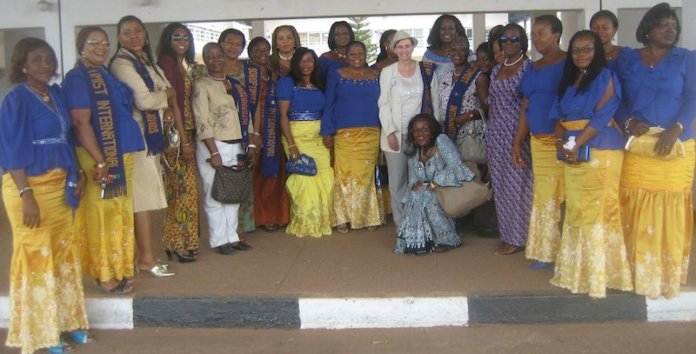 By Omolabake Fasogbon
A group, Soroptimist International Nigeria Association, SINA, has reiterated its commitment to the development of women across the country, just as it launched the Lekki charter of the association.
Speaking at the launch of the new charter, renowned chartered Accountant, Bashorun J. K. Randle, commended the group on its interventionary roles in improving the condition of women and children in the country.
According to him, the group's role became more glaring and better appreciated at a time when countries of the world, including Nigeria, are experiencing hard times, occasioned by COVID-19.
Randle particularly commended women leaders across the globe for how they have effectively managed and curtailed the negative impacts of COVID-19 on their subjects.
He worried however that the inactions of the Nigerian government have frustrated some of the efforts of the group to fully accomplish its mission.
"We cannot thank Soroptimist enough for the tremendous amount of works and good it has accomplished in Nigeria. However, much of its excellent achievements have been subverted by the sheer scale of abandoned projects all over the country," he said.
Also speaking, Business mogul, Erelu Abiola Dosunmu encouraged women to be supportive of each other and do away with unhealthy rivalry and competition to enable them reach their goals.
Earlier, newly inducted President of Lekki Charter of SINA, Adewunmi Adekemi, promised to harness all resources in moving the club to the next level and to do more in realising the club's objectives in promoting women's cause.
She emphasised that the objective of SINA was to increase access to formal and non-formal learning opportunities for the girl child.
"We are out there to empower women and girls, educate and defend them against all manner of discrimination. We know that once a girl child is exposed to opportunity, she will break all barriers and rise to hold the position of president of Nigeria," she said.