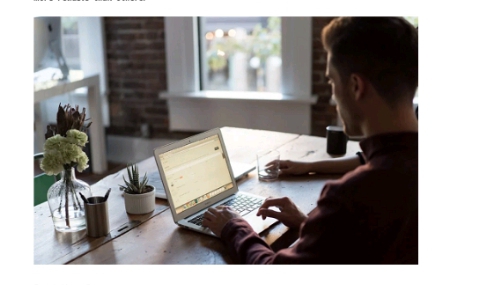 In this day and age, we all need to be more careful about where we are browsing online. As a result, it is often best to know how to spot a trustworthy site over one that might be a bit more dubious. Here are some of our best tips for spotting a website that is more reliable than others.
Trust Your Browser
Nowadays, our browsers are very sophisticated and they know when to spot something that doesn't seem right. There are plenty of protections in place that web developers need to adhere to if they wish to keep their websites live.
For example, many sites need to be secure and have some level of encryption in place – especially if they handle customers' personal or financial details. Luckily, our browsers are able to detect when something might not be the safest to use, and can even block us from entering sites that will be harmful to our computers. Trust in the browser, and don't try to access a site that it claims is not a safe place to be.
The Site Appears to Have Activity
A website that does not appear to have a lot of traffic is going to be like that for a reason. If somewhere seems overly quiet to you, it might be better moving on. There should be plenty of places where you can see some activity around the site.
For example, a casino might have chat rooms where players can discuss their favourite games. They might also take part in active discussions under any social media posts, creating a sense of community that spreads beyond the website's domain. If there are comment sections on the site, make sure you check them out too. Lots of genuine comments and few spam ones will always be a great sign.
Customer Service is Helpful
When checking out the brand's social media pages, take a look to see if there are any public complaints made that the brand themselves have reponded to. Their customer service response could help form a key opinion of what the site is like and should help to show whether or not it is a trustworthy place for you to spend your time and money.
Their response should always be helpful, professional, and informative. Though some brands have a reputation online for "clapping back", they will recognise that there is a time and a place for this. If in doubt, you could always test the customer service yourself. Most companies nowadays have some sort of live chat option. A quick message later and you should know whether the customer service truly wants to help you out, therefore hopefully validating the brand overall.
For every good and helpful site online, you run the risk of finding one that is not so trustworthy. Make sure you know the warning signs and what to look for. This should help you navigate the web successfully and keep yourself safe online, no matter what.