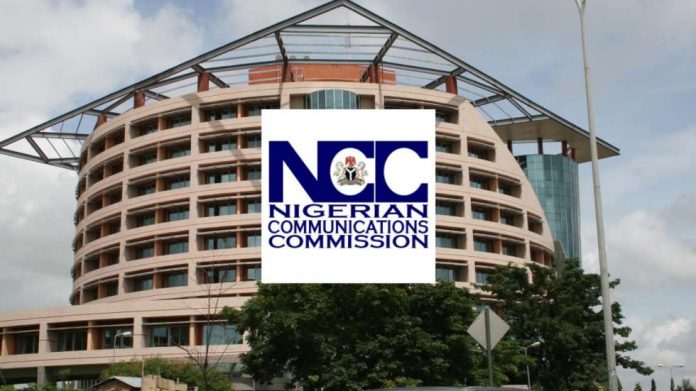 Emma Okonji writes that despite the challenges in the outgoing year, the telecommunications sector recorded success and contributed to the economy in several ways
The year 2020 came with unprecedented challenges capable of crippling economies, but the Nigerian telecoms sector was able to weather the storm and came out strong with impressive performance and growth.
The greatest challenge faced by the sector in 2020, was about managing a resilient network to ensure unhindered telecoms service during the outbreak of COVID-19, which was first experienced in Nigeria in February 2020.
Narrating the challenges posed on telecoms infrastructure by the outbreak of COVID-19, the Chairman, Association of Licensed Telecoms Operators of Nigeria (ALTON), Mr. Gbenga Adebayo, told THISDAY that ALTON had to appeal to government to allow telecoms operators move around to visit telecoms sites to ensure that telecoms services were up and running, because at that time, the Nigerian economy was under lockdown and movements were restricted.
"The lockdown put lot of pressure on telecoms services, including logistics. In some cases, trucks supplying diesel to telecoms sites were not allowed to move because of the restriction of movements," Adebayo said.
According to him, the spread of COVID-19 brought so much pressure on telecoms facilities, as all virtual meetings and communications depended on telecoms infrastructure, but he explained that in all of those challenges, the telecoms sector did not witness system failure and the sector supported the Nigerian economy and kept the economy running, despite the challenges.
President of the Association of Telecoms Companies of Nigeria (ATCON), Mr. Ikechukwu Nnamani, told THISDAY that despite the challenges, which put so much pressure and anxiety on telecoms infrastructure, the sector still performed well.
The challenges
Narrating the challenges faced by the telecoms sector in 2020, and how the sector was able to overcome the challenges, Adebayo said the telecoms sector was the only sector that kept the wheel of the economy moving during the COVID-19 outbreak, where the entire economy had to depend on telecoms for communication and the use of internet for virtual meetings when physical gatherings became prohibited.
"At that time, a number of services and people depended on telecoms and the sector was able to live up to situation. Throughout those period of lockdown and heavy dependence on telecoms infrastructure, we never had systems breakdown or network failure, because our networks were upgraded to become resilient to absorb the pressure.
"It is also worthy to commend the Minister of Communications and Digital Economy, Dr. Isa Ibrahim Pantami, as well as the regulatory initiatives of the NCC, under the leadership of Prof. Umar Garba Danbatta, for their proactive intervention to address the challenges of the sector in 2020, occasioned by the COVID-19 outbreak.
"Staff of telecoms companies should be commended as well because a lot of them put down their lives by coming out where others were at home, just to ensure that the telecoms sites were up and running. We need to commend the investors in the telecoms sector, who still invested in the sector in 2020, despite the threatening challenges."
Adebayo who also spoke on the challenges of Right of Way (RoW), said: "We also had the issue of high charges on RoW by state governments and federal government agencies. Although a number of states agreed to reverse RoW changes in their states to the agreed N145/linear metre, but while they were reducing RoW charges, they were also introducing new charges and increasing some of the existing charges in the telecoms sector, which made a mess of their promise to reduce RoW charges.
"Land rent for telecoms sites among others that were not in existence before, were introduced. Other existing charges were also increased, such as Environmental Impact Assessment fees, Sanitation charges and quite a number of them, whose charges were very low initially but were suddenly increased. So the issue of multiple taxes affected telecoms growth in 2020," Adebayo said.
He added: "Again, the year is ending with a bit of uncertainty, anxiety, and pressure on telecoms subscribers as we are under a mandate to disconnect telecoms subscribers that do not have their National Identification Number (NIN), linked with their Subscriber Identification Module (SIM) cards. So the idea to disconnect almost 161 million SIM cards, cutting across 4G, 3G, and 2G subscribers, Machine-to-Machine subscribers, could destroy the entire telecoms industry, if not properly handled.
"So we are working with government, including the Ministry of Communications and Digital Economy, the National Identity Management Commission (NIMC), and the NCC, to ensure that we achieve the new deadline of January 19, 2021 for those that have registered and have valid NIN, and February 19, 2021 for those that have not registered and have not obtained their valid NIN.
"Currently, all Mobile Network Operators (MNOs) have been licensed to carryout enrolment for NIN, in addition to other agents licensed to enrol Nigerians for NIN. We are supporting government to achieve this and we believe it could be achieved in order to have a credible national identity database, which the government has been struggling to achieve for several years now."
5G rollout
The issue of 5G rollout came up in 2020, where most Nigerians felt that radioactive emission from 5G network would pose health risks to human, and they were against the rollout of 5G network in the country.
Reacting to their fears, Adebayo said 5G was just a new layer of technology that would ride on top of the previous generation of 4G, 3G and 2G networks. He said 5G would evolve new technology like IoT, Machine learning Augmented Reality (AR) among others, and advised Nigerians not panic about its planned rollout.
Allaying fears of Nigerians over 5G rollout, NCC had in a statement, admonished Nigerians and assured them that NCC would not approval the rollout of 5G network, without first completing its study and findings on the the effect of 5G rollout in the country.
Telecoms regulation
Speaking about the impact of telecoms regulation in 2020, Adebayo said it was consistent and was good for the telecoms sector growth.
"A situation where there is inconsistency in telecoms regulation, it will negatively affect telecoms growth and development. Inconsistent regulation brings about a lot of anxiety and uncertainty on the part of subscribers.
"We were able to achieve so mush in 2020 because regulation was consistent. Although we are not in a perfect regulatory environment, but I am rest assured that our regulator, the NCC, has been much more reliable in its intervention and regulatory policy implementation. The telecoms sector is indeed glad to have one of the best regulatory agency in the country," Adebayo said.
The country also recorded increased connectivity in the outgoing year. From, 126 million in December 2019, internet subscriptions rose to 152.9 million as of October 2020.
In the same vein, active mobile voice subscribers increased from 184 million in December 2019 to 208 million by October, 2020. This represents an additional 24 million active mobile lines accessed by Nigerians across mobile networks from December 2019 to October, 2020.
Accordingly, teledensity, which is the total number of telephone lines per hundred people in an area, increased from 96.76 per cent in December, 2019 to 108.94 per cent by October 2020.
The telecoms contribution to Gross Domestic Product (GDP), increased to over 14.30 per cent as of second quarter 2020 according to data obtained from the National Bureau of Statistics (NBS).
In financial value, the 14.30 per cent translated to N2.272 trillion in Q2, 2020. The sector's contribution was at 10.60 per cent by December 2019. Also, telecoms investment continued to grow in leaps and bounds in 2020 rising significantly beyond $70 billion.
Data usage/hosting
Managing Director, Rack Centre, Dr. Tunde Coker, who spoke about the use of data, said data usage was great in 2020, even though most data generated locally were still hosted outside of the country.
"There was steady growth in the use of data locally in 2020, which brought stable growth of internet usage from 126 million in December 2019, to 152.9 million as of October 2020, a growth that is significantly more than internet growth in Russia within that period. Again mobile broadband connectivity grew this year, despite COVID-19 pandemic," Coker said.
He, however, said a lot of data hosting in the cloud were done outside Nigeria in 2020, but explained that the statistics showed that local data hosting would grow in Nigeria in the coming years.
"Data hosting locally has not grown so much in 2020 because of COVID-19, but those that were able to host their data locally in Nigeria, saw the benefit of hosting data locally in Nigeria, because they had no reason to be worried about the state of their data during the global lockdown occasioned by COVID-19. We hope to make Nigeria a digital infrastructure hub in the region after South Africa and Kenya in the coming years," Coker said.
Broadband penetration
According to Nnamani, broadband penetration in 2020 was deepened.
"We had a target of 30 per cent broadband penetration by December 2018, which we surpassed. Since then, broadband penetration has increased the more and we reached 45. 93 per cent penetration by October 2020, up from 37.80 per cent in 2019.
"Today we have another projection of achieving 70 per cent broadband penetration by 2025, which I think we will meet and surpass, going by the infrastructure and statistics on ground," he said.
Service Quality
Nnamani said the outbreak of COVID-19 affected quality of service to some extent in 2020, because there was so much pressure on telecoms infrastructure, where all virtual meetings and communications depended on telecoms network and facilities.
Addressing the Key Performance Indicators (KPIs) that qualifies service quality in the telecoms sector, Danbatta said the KPIs that characterises quality of service were four, but that they had since gone up to seven.
"Daily, we are coming up with more KPIs. It is a dynamic process because of the dynamic nature of the telecoms sector. We are doing this to ensure services are improved upon.
"We have capacity to measure all the KPIs everywhere in the country, even though the quality of service in terms of drop calls varies from one location to another. Obviously, where you have clusters of access gaps, there will be more drop calls because you are moving from one area where there is no access gap to another area where there is access gap.
"So, when we notice an improvement averagely on the KPIs across all Mobile Network Operators (MNOs), the quality of experience is always different," Danbatta said.
KPIs are the standards we use for measuring call success rates, and we will continue to use them to measure quality of service across networks. Any operator, who operates below the set KPIs, gets sanctioned and we have the authority to withdraw their operational licenses if they continue to operate below the standard of our KPIs, Danbatta further said.
Reappointment
Another major development in the industry in 2020 was the reappointment of Danbatta for another five-year term as the Executive Vice Chairman of NCC.
Stakeholders described Danbatta as a committed person that deserved the reappointment.
His reappointment also helped to ensure industry sustainability and policy consistency over the next five years.
Danbatta came into office as EVC of NCC in August 2015 for a five-year period in the first instance. The first term ended in August, 2020 after which the Professor of Telecommunications Engineering was reappointed by the President Muhammadu Buhari.
Danbatta in 2020, allowed the commission to uninterruptedly carry out a number of regulatory activities towards ensuring increased access to telecoms services, ensuring increased consumer education and protection, boosting security of life and property, sanitising the industry while also supporting other initiatives that were aimed at boosting innovation in the telecoms sector and continuously galvanising the country's overall economic growth.
Consumers' complaints
According to Danbatta, the commission was able to successfully resolve over 98 per cent of the total consumer complaints received by the Commission from telecoms consumers via the NCC Toll-Free Number 622, NCC Consumer Portal, social media platforms and written complaints. Subscriptions by telecoms consumers to the NCC's Don-Not-Disturb (DND) 2442 service reached over 30 million in 2020. It stood around 22 million in 2019.
Other issues addressed by NCC in 2020, include the Strategic Management Plan (SMP) to drive Nigeria's digital economy. NCC, in June, 2020, unveiled its new Strategic Management Plan (SMP) 2020-2024 which will be a pedestal to drive the implementation of the federal government's digital economy vision.
Tech startups
According to Nnamani, 2020 was an unusual year where the country had to face challenges that emanated from the outbreak of COVID-19, leading to a new normal that compelled government to invest more in technology startups who were encouraged to develop solutions that would address the challenges posed by COVID-19.
Danbatta said in 2020, the NCC continued its commitment to investing millions of Naira to drive ICT innovations in the academia and supporting innovative ideas among young Nigerian tech innovators who were tech startups. Aside several ICT innovation challenge and Hackathon such as the Covid-19 Virtual Hackathon initiated and implemented by the Commission, the Commission this year instituted and endowed two additional Professorial Chairs to the tune of N40 million in two more Nigerian universities. The two universities – the University of Ibadan, Oyo State and Abubakar Tafawa Balewa University, Bauchi State, were endowed with N20 million each over the next two years to embark of massive research to promote innovation to drive socio-economic development in the country.
e-SIM trial and national roaming
In line with its commitment to always put Nigeria's telecoms sector ahead of cutting-edge technologies that can revolutionise consumer experience, NCC in 2020, granted approval to two mobile network operators, MTN Nigeria and 9mobile, to carry out trial on the workability of embedded Subscriber Identification Modules (e-SIM) service in Nigeria. The trial, approved to run for a period of one year, would involve testing 5,000 e-SIMs by the two networks, subject to compliance with a number of regulatory conditions.
According to Danbatta, the primary objective of the e-SIM trial was to assess the technical performance of the e-SIM on telecoms service providers' network towards eventual rollout, if satisfactory. He said the e-SIMs remained a technology that would eliminate the need for physical SIM card slots on mobile devices in the near future, adding that the trial is in line with the Commission's forward-looking regulatory approach to ensure Nigeria's telecoms ecosystem is in tandem with global best practices.