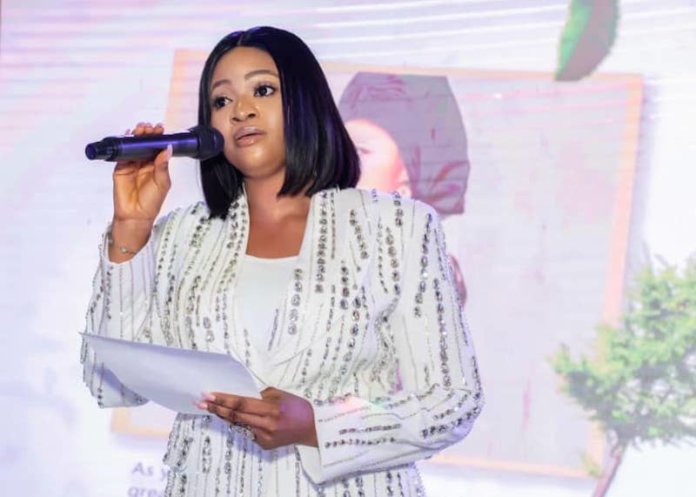 Ugo Aliogo
The Florence Modupe Foundation (FMF) has been officially inaugurated.
The organisation aims to promote inclusive and equitable quality education and lifelong learning opportunities for all.
Speaking during the public launch of the foundation which also coincided with the 40th birthday celebration of the founder, Mrs. Olubukola Abitoye as well as the launch of her book entitled: 'Guiding Grace,' she said the launch marked the beginning of something special, not just for her, but for the young people in Nigeria and Africa.
She commended many young men and women who are passionate about development and sustainable growth, stating that their energy and dedication are truly inspiring.
"I want to say that this enthusiastic engagement of civil society sets the tone for our journey that starts today. I have chosen today to kick off something that I am most passionate about and if you are here in this room, it is because you share that passion too," she said.
Abitoye remarked that an estimated 101 million African children are not in school, noting that today, only six per cent of young people in sub-Saharan Africa are enrolled in higher learning institutions compared to the global average of 26 percent, "out of the initial six percent, Nigeria alone accounts for more than half."
According to her, "In the same breath, one of our hallmarks at FMF is care. Looking all around us, we are surrounded by the less privileged, who consistently need our support and resources to rise out of the ashes and live their dreams. FMF has been able to contribute its quota by visiting several homes, extending a hand of love, and empowering individuals to learn life-changing skills.
"We urge everyone in this room to come along and join us on this mission to help African children remain in school and lift millions of youths out of extreme poverty. The direct correlation between Illiteracy and Poverty has created an unending quagmire of societal decadence but change is possible, and change will happen."
In his remarks, the Programme Cordinator, FMF, Toyosi Ayeleso, said the foundation was established as not just an avenue to give back to the society but as a platform of growth and development.
He hinted that the founder believes that social change must be people-centered and measurable.
Ayeleso noted that realising the challenge facing the educational sector in the country and the huge number of children out of school, the foundation would contribute its quota to the sector through four main areas of interventions, scholarship for bright but indigent students, adopt a school programme, uniforms and book distribution and vocational and skills development.