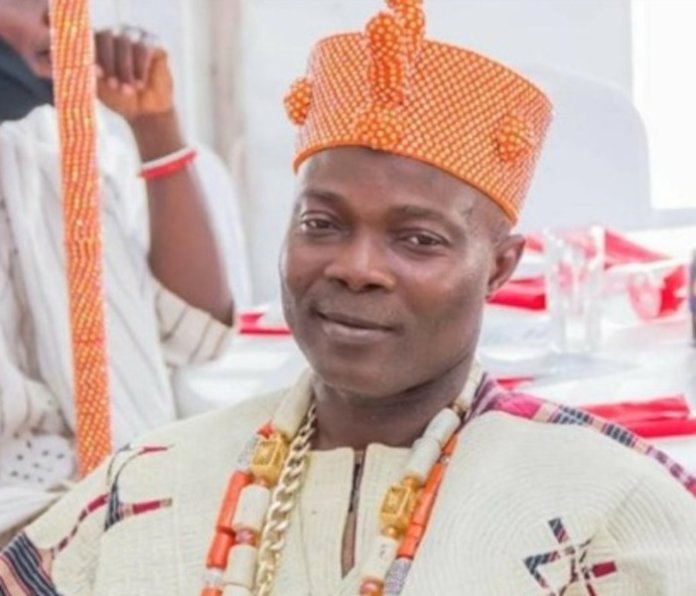 Before he ascended the throne of his forefathers, His Royal Majesty, Oba Hameed Adekunle Oyelude, the Olowu of Owu Kuta, Osun State, had traversed the length and breadth of the earth.
By Providence, he is also wealthy and well connected. Indeed, his wealth of experience played a major role in his selection as the royal father of his hometown. Interestingly, since his ascension, the kingmakers have not regretted their choice. Oba Oyelude, a former aide of former military Head of State, Gen. Ibrahim Babangida (retd) has transformed the once sleepy and old place into a modern city.
It was gathered that the Tegbosun III had committed and made a lot of social investments towards developing Kuta and promoting it, globally. He single-handedly built a police station, procured a patrol van in Owu Kuta, and expended the sum of N6 million on the channelization of waterways as well as the control of Erosion at Isale Oba in Kuta. He is also said to have scored a first by building a N75 million ultra-modern community palace, where he lives.
Today, he is also loved by his people for influencing the construction of the Kuta Railway Station road and also securing job placements for numerous sons and daughters of Owu in different federal government agencies.
The well-revered monarch also reportedly influenced the Nigerian Army to construct the age-long Osun bridge on Kuta-Ede road, which has now eased movement and encouraged trading among people of the two towns as well as other towns around. The commissioning of the bridge was led by the Chief of Army Staff, Gen.Yusuf Tukur Buratai.