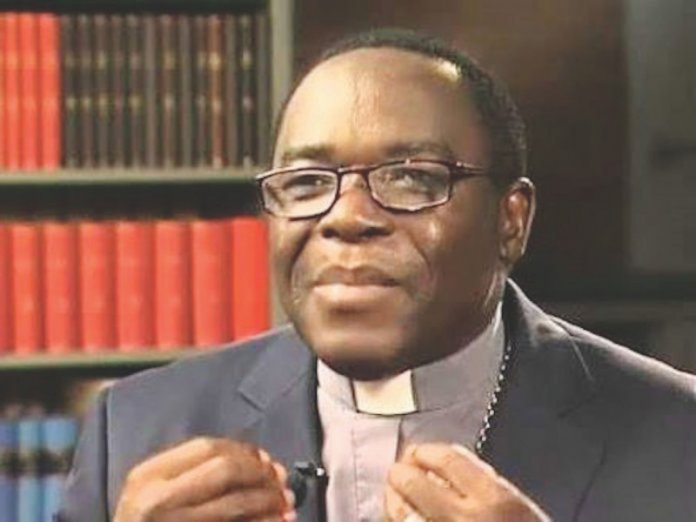 "Calling for a violent overthrow of a democratically-elected government, no matter how disguised such a call is, and casting a particular religion as violent is not what any religious leader should engage in, and certainly not in a season of peace" Lai Mohammed
Olawale Ajimotokan in Abuja
The federal government, yesterday, knocked the Bishop of Sokoto Diocese of the Catholic Church, Rev. Matthew Hassan Kukah, insinuating that he has used the Christmas Day celebration, a season of peace, to stoke the embers of hatred, sectarian strife and national disunity. The suggestion was contained in a statement issued Saturday by the Minister of Information and Culture, Alhaji Lai Mohammed.
Although the statement did not directly refer to Kukah, it however addressed some of his concerns. Mohammed said resorting to scorched-earth rhetoric at this time could trigger unintended consequences.
The federal government issued the riposte a day after Kukah's Christmas Day Homily portrayed the country as a nation wrapped in desolation, where horror stalked everyone on the highways, cities, homes and where the prospects of a failed state stared everyone in the face as a result of endless bloodletting, a collapsing economy, social anomie, domestic and community violence, kidnappings and armed robbery.
The cleric, an unapologetic critic of President Muhammadu Buhari, also described the country as rudderless under the current administration, saying the citizens appear like people travelling without maps, without destination and with neither a captain nor a crew and having nowhere to turn to.
He also contended, "There is no way any non-Northern Muslim president could have done a fraction of what President Buhari has done by his nepotism and gotten away with it. There would have been a military coup a long time ago or we would have been at war."
But the minister said while religious leaders have a responsibility to speak truth to power, such truth should not come wrapped in anger, hatred, disunity and religious disharmony. He said it was particularly graceless and impious for Kukah to use the Christmas day to stoke the embers of hatred and national disunity.
"Calling for a violent overthrow of a democratically-elected government, no matter how disguised such a call is, and casting a particular religion as violent is not what any religious leader should engage in, and certainly not in a season of peace," Mohammed said, adding that instigating regime change outside the ballot box is not only unconstitutional but also an open call to anarchy.
He said while some religious leaders, being human, might not be able to disguise their national leadership preference, they should refrain from stigmatising the leader.
The minister said whatever challenges Nigeria might be going through at this moment could only be tackled when all leaders and, indeed, all Nigerians come together, not when some people arrogantly engage in name-calling and finger-pointing.