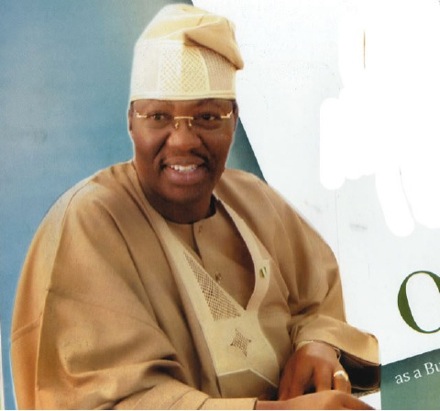 When Otunba Gbenga Daniel, a former Ogun State governor, left office in 2011, he made efforts to remain relevant in the scheme of things in the state.
In line with his desire, he tried to keep the structure of the Peoples Democratic Party, PDP, in the state intact. But this only lasted a short while, as he had to fight many battles in the process. He was killed politically by the late Buruji Kashamu, and almost lost his voice in the party.
In reminiscence, things got so bad that he even announced his retirement from active politics at a point. Sadly, his successor, Ibikunle Amosun, who won on the platform of the defunct Action Congress of Nigeria (ACN) also literally dealt him a deadly blow, as many of his properties, including his multimillion-naira hotel in the state, were allegedly seized.
Amosun had, a few months after he was sworn in, set up a Truth Commission to probe the activities of Daniel and his aides between 2003 and 2011. Eventually, the committee made its recommendations and the government revoked the Certificates of Occupancy (Cs-of-O) granted to Gateway Front Foundation (GFF) and the Golf Resort Hotels in Abeokuta, the state capital.
The recommendations were contained in the Ogun State of Nigeria Gazette No. 6 Volume 37. The gazette stated that the government of Ogun was taking over the said properties in the public interest, "as there is allegation that state funds were used in the construction of the hotels." The government, however, maintained that "no money shall be paid as compensation to Daniel, GFF or Golf Resort Hotels Ltd until the said allegations are determined."
Consequently, the hotel was taken over by security operatives, who barred the former governor from gaining access to his private property. The hotel, which is located at Presidential Boulevard along Oke-Mosan, opposite the Olusegun Obasanjo Presidential Library, Abeokuta, was said to have been erroneously constructed on an illegal land belonging to Golf Resort.
For him, nothing could be more torturing considering the fact that Amosun had worked with him to oust Governor Segun Osoba from power in the 2003 election on the platform of the Peoples Democratic Party.
At the outset of their friendship and alliance, both Daniel and Amosun had been lucky, considering the fact that while the former emerged the governor of the state in 2003, the latter clinched the seat of the Ogun Central Senatorial district.
But like the biblical Daniel, the founder of Krestal Laurel Nigeria Limited triumphed over his enemies and he is gradually getting back his groove politically.
Society Watch gathered that Daniel is making efforts to contest the Ogun East Senatorial District in 2023, which is being currently represented by Senator Lekan Mustapha.
"He will be slugging it out with other top political gladiators in the state," the source added.