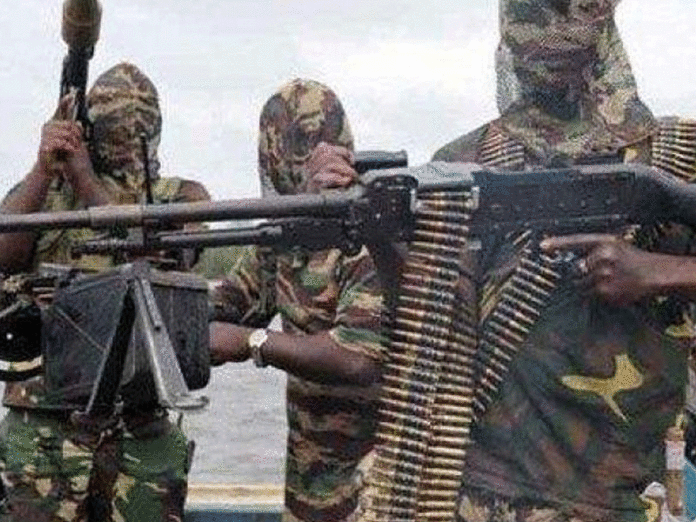 Kills 5, kidnaps 3, Razes Houses
By Daji Sani
Terror group, Boko Haram, on Christmas eve, launched an attack on Grakida town of Gombi Local Government Areas in Adamawa state, killing five people and kidnapping three others. The terror group also set ablaze houses, shops, cars and bulldozers belonging to Tractor Construction company in the town.
An eyewitness, who said he escaped into the bush by whisker, narrated how Boko Haram insurgents arrived Grakida town in large number on Christmas eve at about 5pm while residents were preparing for Christmas.
He added that the insurgents stormed the town in five Hilux vehicles, motorcycles and trucks while some trekked, shooting randomly and burning shops , cars and houses. He said they also burnt bulldozers belonging to tractor construction company working in Grakida.
The eyewitness said corpses of the five persons killed were deposited at mortuary in Grakida. He added that some residents fled the town with bullets wounds, noting " there is the possibility for the death figure to increase."
Another eyewitness who identified himself as Mr Trafa Luti told THISDAY on telephone that most residents fled to the mountains and bush when the insurgents were approaching the town, adding that was why there were not much casualties .
He added that he was aware three persons were kidnapped by the Insurgents.
"We don't know the reason why they were kidnapped," he said.
Grakida had come under attack in February this year.
A military source confirmed the latest attack but said, "l can't make any comments now but when the headquarters approve our press release, l will make it available to you in due course."
However reports from the affected area revealed that hunters and vigilantes were mobilized to protect Garkida town following information that Boko Haram might attack the town.
Reports stated that when the insurgents didn't show up at time the intelligence report said the insurgents were coming to attack Grakida, the team were dispatched to Mubi North, Yola and Gombi, but soon after the hunters left Boko Haram struck and attacked Garkida.
Normalcy is beginning to return to the affected area.