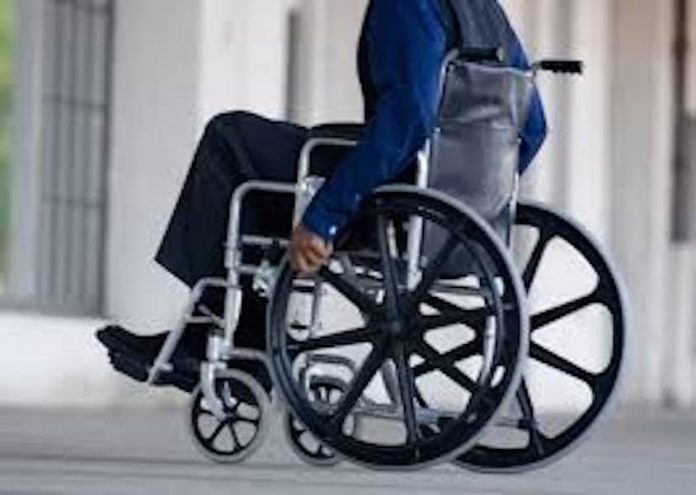 Actionaid Nigeria and the Human Development Initiatives have been playing an integral role in supporting persons with disabilities through training, advocacy and other ways, writes Ugo Aliogo
December 3, every year is usually set aside to mark the International Day of Persons with Disabilities. It is a day set aside since 1992 to recognise, honour and celebrate people with disabilities.
The theme of this year's event was "Building Back Better: Towards a Disability Inclusive, Accessible and Sustainable Post COVID-19 World."
As part of efforts to accelerate the growth and development of persons with disability, Actionaid has been working on disability issues since the UN global agency 2030 recognised the need to reach the most marginalised group in the society.
In line with this effort, the organisation conducted two researches to showcase the challenges faced by persons living with disabilities.
One of the researches in 2011 showed huge disability and gender gaps, revealing a broader exclusion that women are subjected to and the harmful stereotypes. The research implied that whatever the challenge faced by persons with disabilities, women with disabilities suffer more and are subjected to double discrimination. Poverty and other challenges of exclusion undermine their dignity and place barriers for full exclusion in the society, and this is the same for children living with disabilities.
In its bid to continue supporting persons with disabilities, it went into partnership with the Human Development Initiatives, conducted a community visit to Ajasa Odo Alabe Junior Secondary School, Alimosho on the International Day of Persons with Disability to showcase challenges children with disabilities face in their quest for education.
Speaking at the event, Country Director, Actionaid, Mrs. Ene Obi, said the organisation's research on inclusive education revealed that many children with disabilities are out of school.
She also stated that reason why children with disabilities are out of school, include non-enrolment in school, while those who enrol are less likely to complete their education compared to their peers.
She expressed displeasure with the issue of overcrowded classrooms, lack of facilities to support their learning as teachers are unable to give them the support they need and inaccessible learning environment.
Obi further explained that despite progress made in ratifying the policy on inclusive education in Nigeria, current education resources are insufficient to achieve education; budgets and plans are not sensitive enough to support inclusion which makes financing inclusive education very low.
She hinted that Nigeria lacks the teaching workforce required to deliver inclusive education as they have not received enough training to practice inclusion.
According to her, "Actionaid Nigeria will continue to advocate for the rights of persons living with disabilities, push for their inclusion, support the development of policy and budget for inclusive education in Nigeria. These, we also demonstrated during the school-closure, when we supported children with disabilities with transistors radio to ensure their continued learning.
"Today, we encourage people with disabilities to embrace the teaching profession as a key to overcoming stereotypes and stigma and providing support to the children with disabilities coming through education system.
"With only 10years left until 2030, and in a world thrown into turmoil by the COVID-19 pandemic, all tiers of government must take concrete actions to recommit itself to honouring the UN commitments and mobilise all resources available resources to deliver on the SDG4 thereby ensuring no child is left behind.
"As the federal and state government work on the 2021 Appropriate Bill, we call for the budgetary processes to be sensitive to address disability challenges in the country especially for the education sector."
In her remarks, the Executive Director, Human Development Initiatives, Olufunso Owasanoye, cited the World Health Organisation to have revealed that 15 per cent of the world's population or estimated one billion people live with disabilities constituting the world's largest minority.
She remarked that 80 per cent of persons with disabilities live in countries such as Nigeria, (according to United Development Programme).
She added that there are 90 per cent of children with disabilities in developing countries such as Nigeria who don't attend school due to various barriers, (according to United Nation Educational Scientific and Cultural Organisation).
Owasanoye further explained that beyond awareness creation on disabilities, the day aims to promote full inclusion of persons with disabilities in all aspect of governance, "especially in budget planning and implementation and other strategic plans as way to achieving the global sustainable development goals by 2030."
According to her, "Nigeria ratified the UN Conventions on the rights of persons with disabilities in 2010, which recognises the right to education of children with disability, though the country has only recently started to translate this into policy commitments.
"In 2016, the government launched the first ever National Policy on Inclusive Education in Nigeria (NPIEN). The Lagos state government has established the office of the Disability affairs and made other deliberate efforts in ensuring that new public facilities meet the needs of some persons with disabilities.
"In the thick of the COVID-19 pandemic and thereafter, we have seen some reasonable adjustments made by the governance of Lagos to ensure continuous learning for children including children with disabilities and improvement of WASH facilities in schools for safe reopening.
"With crisis, comes opportunity, even as the governor and the Lagos state house of Assembly are working on the 2021 Appropriation Bill and we hope that this bill will among other things make disability issues visible by ensuring that all budget areas address disability challenges in the state especially for the education sector."
She added: "The policy document on inclusive education should be reviewed and activated by the commissioner for education and get approval of the state executive council to facilitate the support of the State House of Assembly to institutionalise it.
"Lagos state government must recruit more teachers and ensure that 20% of teachers' recruitment is set aside for teachers with special needs skills as a way of progressively promoting inclusive education. The Medium Term Sector Strategy (MTSS) should be seen to promote inclusive education and build the capacity of initiators on gender and disability-based budgeting.
"Many children with disabilities are not in school, partly because their parents are not aware of the nearest location of inclusive schools, thus the names of all the Lagos inclusive teachers should be published. The Lagos state government should make special provision especially transportation, housing for teachers posted to rural and hard-to-reach areas of the state. The Lagos state government should ensure that school infrastructure facilities and surrounding are accessible to children with disabilities."
On her part, the Chairperson, Education Committee, Joint Organisation of Persons with Disabilities (JONAPWD), Mrs. Rita Boyo, said the Lagos state government has worked extensively to assist persons with disabilities in the areas of inclusive schooling.
She noted that there are a lot of inclusive secondary schools at junior and secondary levels respectively, "we also have inclusive primary schools in the state."
Boyo maintained that despite state government support over the years, they are still soliciting for more support because daily they come up with different disability issues.
She remarked that during the COVID-19 pandemic, the Lagos state government in collaboration with some Non-Governmental Organisations (NGOs) was able to include persons with disabilities in the social media learning and create understanding.
She hinted that the state government has also trained about 42 teachers (special teachers and non-special teachers) to support persons who had hearing impairment difficulties.
The JONAPWD chairperson stated that during the time of employment, the state government have a percentage of persons with disabilities they employed especially the recruitment of teachers.
"The state government gave us 10% employment quota. In terms of housing some of us enjoyed the state housing scheme. Presently, some of us are leaving in the state quarters.
"In terms of transportation, there is free transport for persons with disabilities. Again, we have the disability office; the state government is the first state to have such office. The office is known is the Lagos State Office for Disability Affairs, (LASODA). I will encourage other States to have the disability office because it is the avenue where the state government can meet and discuss with us on any initiative they are interested in," she noted.
Boyo further explained that the LASODA office is the office that helps to bring together persons with disabilities, noting that they work in collaboration with JONAPWD.
She added that JONAPWD is the umbrella body (both at national and state levels respectively) that represents persons with disabilities, and it has eight clusters; the blind, the deaf, the physically challenged, the spinal cord injury, the albino and the dwarf.
Need for More Inclusive Schools
She appealed to the state government to build more inclusive schools with boarding system for persons with disabilities, pointing out that their teachers need to be encouraged, "because it is not easy to teach persons with disability."
Continuing, she added: "Governments should provide them with more incentives. I teach in Boyson Academy, on the Island. Government should provide inclusive accommodation for the staff and students of persons with disabilities because some of these students they come from far distance.
"We also want constant training for our teachers and we employ others to emulate Lagos State too because it is in Lagos State that we have more of these inclusive schools. Today is a special day where NGOs come to support us and show solidarity. We don't people to pity us, instead, we want them to show us empathy. It is like an open day for us."