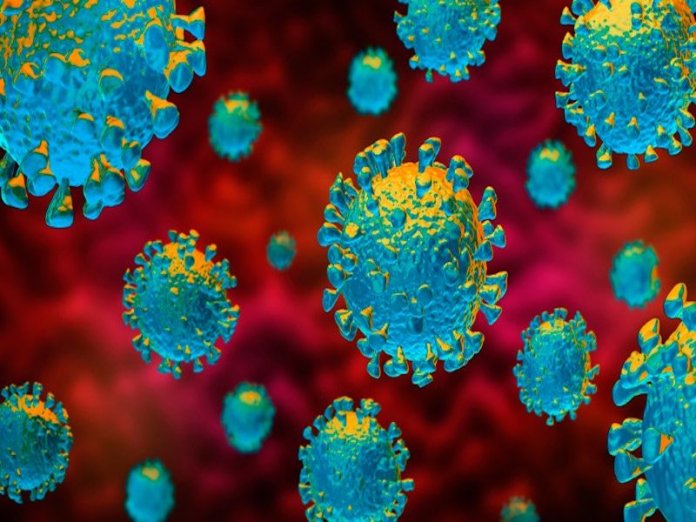 •FCT shuts night clubs, pubs, others for five weeks
•Nigerians to get vaccine free, says PTF coordinator
•UK imposes flight restrictions on South Africa over new virus variant
•W'African nations mull UK flight ban
Olawale Ajimotokan in Abuja, Victor Ogunje in Ado Ekiti, Hammed Shittu in Ilorin and Kayode Fasua in Abeokuta
Nigerians are in for a low-key Christmas celebration tomorrow as states yesterday rolled out measures to tackle the resurgence of COVID-19.
Some of the measures such as restrictions on religious gathering, social activities and suspension of street carnivals that usually characterise the celebration pre-COVID era, will take the shine off this year's event.
The Federal Capital Territory (FCT) has also ordered the closure of night clubs, pubs and other super spreader events for five weeks to tame the resurgence.
Also yesterday, the National Coordinator of the Presidential Task Force on COVID-19 (PTF), Dr. Sani Aliyu, said COVID-19 vaccine, which the federal government was still sourcing for, would be administered on Nigerians free of charge when the vaccination begins.
The international community has also stepped up efforts to combat the second wave of COVID-19, exacerbated by the discovery of a new variant of the virus, which is giving the global health authorities serious concerns.
This informed the decision of the United Kingdom to impose flight restrictions on South Africa, following the discovery that two COVID-19 patients with the virus variant in the UK contracted the disease from South Africa.
THISDAY also gathered yesterday that West African nations are considering banning flights from the UK whose variant is said to have about 20 mutations, including several that affect how the virus locks onto human cells and infects them. These mutations may allow the variant to replicate and transmit more efficiently, said Muge Cevik, an infectious disease expert at the University of St. Andrews in Scotland. The West African nations are expected to take a decision shortly.
The measures rolled out by the states were in furtherance of Monday's advisory by the federal government to the sub-national authorities to close all bars, night clubs, restaurants, event centres and recreational centres for the next five weeks.
It also restricted public gatherings such as conferences, social events such as weddings and religious activities to not more than 50 people.
In Ogun State, the Governor, Prince Dapo Abiodun, announced the suspension of street carnivals, crowded cross-over night service, parties and similar gatherings in the state, amidst an increase in COVID-19 infections nationwide.
The governor has directed all civil servants and other government workers in the state, except those on essential services, to proceed on Christmas and New Year holidays from today.
A statement by Abiodun's Chief Press Secretary, Mr Kunle Somorin, said the directives would be reviewed from time-to-time.
It said the governor took the decisions following consultations with religious leaders from the League of Imams and the Christian Association of Nigeria (CAN) as well as community leaders as part of the measures and guidelines for public health as the state prepares for a second wave of the pandemic.
The governor directed all schools in the state to remain closed until January 18, 2021, while all bars, nightclubs, pubs and event centres, recreational centres have also been closed down indefinitely.
He further directed that all markets are to open strictly between 8am and 4pm while maintaining social distancing and observing all COVID-19 protocols, including the use of face masks, provision of hand sanitiser and/or hand-washing equipment at every strategic point within malls, shops and business premises.
Abiodun restricted religious and worship centres to 50 per cent of their capacity while all services must also be in compliance with all COVID-19 protocols.
He said: "There should be no gatherings of more than 50 people at any event or ceremony, such as conferences, congresses, office events, concerts, seminars, sporting activities, cross-over nights, end of year parties, weddings, naming, birthdays, anniversaries, street carnivals, etc until further notice".
He also called on motorcycle (okada), tricycle, bus, car, taxi and other transport operators not to carry passengers above 50 per cent of their capacity in compliance with social distancing rules.
Obaseki Adjusts Curfew Period
Abiodun's counterpart in Edo State, Mr. Godwin Obaseki, also rolled out similar measures to halt the resurgence of COVID-19.
The governor, in a broadcast yesterday, announced the reintroduction of restrictions and reactivation of disease surveillance and management protocols, including public health and safety guidelines to fortify the state government's efforts at flattening the curve of the second wave of the virus.
Obaseki said: "Experts have warned that from experience, the second wave in any epidemic is usually larger than the first. This is why as a government we are very concerned.
"Arising from the experience, which we gained during the last outbreak of COVID-19, we now have in place a robust disease surveillance system in the state with well-trained contact tracers, who can undertake active case searches; we have four PCR molecular laboratories that can undertake large numbers of tests with procedures to promptly obtain results from the laboratories.
"In line with the federal government directive, we have adjusted our curfew to now begin from 12 midnight to 4 am daily, beginning from today, December 23, 2020, except on December 31st, 2020."
According to the governor, all schools in the state will remain shut until January 18, 2021.
He said: "the government has decided to reintroduce the following measures in Edo State to limit the spread of the second wave of COVID-19, particularly during this holiday period: wearing of facemask is mandatory in public places; there should be drastic reduction in number of people attending religious, political and social gatherings in one place; people are advised not to patronise or enter any public facility without hand wash station, provided with soap and running water; make use of hand sanitisers and observe adequate hand hygiene."
He reassured the people of government's readiness to manage active cases and check the spread of the virus.
"Even though we have created the capacity to respond to the new outbreak of COVID-19, our strategy to cope with the second wave is to decrease the incidence of the disease and decrease the mortality from the disease
"In order to decrease the number of COVID-19 cases and reduce deaths from this second wave, we must emphasise public enlightenment. As much as possible, you should avoid crowded places, closed places and close contact with other people.
"Market unions and trade associations are encouraged to rally their members to adhere to public health and safety guidelines outlined to halt the spread of the disease. Do not sell items to anyone not wearing facemasks so that they don't put your life at risk.
"For our brothers and sisters returning from abroad, we urge you to contact the Edo Emergency Operation Centre on this toll-free number: 08003625000," he added.
He urged the people not to go out, except it is absolutely necessary to do so.
Fayemi Orders Security Agencies to Enforce Compliance with NPIs
Also in Ekiti State, the state government has imposed fresh restrictions to safeguard public health following a spike in the cases of COVID-19 pandemic.
The Governor, Dr. Kayode Fayemi, who reeled out new guidelines to curb the second wave of COVID-19 in a state broadcast yesterday, said the step became necessary to ensure that the situation did not get out of control.
According to him, security agencies have been given strict instructions to enforce compliance with the new guidelines.
Affected by the latest restrictions are worship centres, which have been directed to return to one service on worship days of Friday, Saturday and Sunday at half of their sitting capacity.
The governor directed that schools in the state will remain closed till January 18 while vigils, partying and clubbing are suspended indefinitely.
He directed civil servants on Grade Level 12 and below are to stay at home till January 18 when they would be directed on when to resume at their desks.
Government officials, he noted, are to discourage in-person meetings as much as possible and no government official must been seen in the public without wearing facemasks.
According to him, protocols regarding wedding and burial ceremonies remain in force directing that there should be no crowd in the church auditorium and burial services must be at the graveside only.
Supermarkets, event centres, hotels and bar owners, he added, are to strictly ensure that social distancing measures are put in place and followed accordingly.
The governor said only half of the full sitting capacity of a facility can be allowed to participate in any ceremony/programme at any point and activities should not exceed 8pm.
Fayemi said: "In Ekiti here, as at two days ago, we had done a total of 7, 890 tests with 405 confirmed cases since the outbreak. We have about 30 active cases currently under treatment in our isolation centre.
"One frightening fact about these figures, however, is that we have recorded about 15 cases out of about 170 tests conducted in the last one week. This is near 10 per cent confirmed cases as against the less than five per cent that we used to have at the beginning of the pandemic, earlier in the year.
"Things were not this bad when we imposed strict restrictions on the state at the onset of the breakout of the pandemic in March. Government is therefore very disturbed with the rising figure and its implications on our fragile health facilities and economic wellbeing."
He added: "We understand the importance of this season in our religious life as a people, we, however, must prioritise public health above other considerations; therefore, we expect churches to observe the service in strict compliance with COVID-19 protocols such as hand washing, use of hand sanitisers, observation of the approved social distance and to allow only half of the sitting capacity of the church to partake in the service."
Kwara Imposes Curfew, Restrictions
Against the second wave of COVID-19 pandemic, the Kwara State Government yesterday imposed a curfew on the state.
The curfew, which is indefinite, takes effect today and it is between midnight and 4:30 am.
The state also said "appropriate use of face mask in public places is mandatory."
Vice Chairman of the state Technical Commitee on COVID-19, Razak Raji, told reporters in Ilorin, the state capital, that "concerts/carnivals/clubbing are not allowed until further notice. Worship centres are not to allow congregations exceeding 50 per cent of the maximum capacity of the venue. This is to allow for physical distancing.
"Other gatherings (formal and informal) exceeding 50 people are disallowed. Therefore, the protocol of 'No face mask, no entry' must apply at all public places."
Raji, who is also the state Health Commissioner added: "Civil servants are to work from their homes. The only exemptions are essential workers, especially in the health sector. Virtual meetings are encouraged.
"Transporters are to enforce all COVID-19 protocols, including proper use of face masks by drivers and passengers. Appropriate sanctions will apply to defaulters.
"Security agencies will deploy all lawful means to enforce these protocols. Defaulters are deemed to constitute dangers to public health.
Provisions of the Kwara State Infectious Diseases Regulations 2020 shall apply to all offenders.
He said that "there will be further communications on school resumption."
Ondo Cancels Cross-over Service
As part of measures to combat the resurgence of COVID-19, the Ondo State Government yesterday cancelled celebration of cross-over vigil by churches.
Chairman, Ondo State Inter-ministerial Committee on Coronavirus and Vice Chancellor, University of Medical Sciences, Ondo, Prof. Adesegun Fatusi, said the state was working to ensure it records no substantial case during the second wave of the pandemic.
It implored people to pay due attention and observance to the precautionary measures put in place to safeguard them.
Fatusi, at a press briefing in Akure, said no church service organised in respect of the New Year celebration must exceed 10pm until further notice.
According to him, government and business offices will remain open but with strict compliance with COVID-19 precautionary measures.
Markets will also continue operations but with heightened enforcement of COVID-19 precautionary measures.
Fatusi warned night clubs and relaxation spots not to operate beyond 10pm and advised anybody above 60 years of age or with existing ailments to remain indoors and disengage from joining any social gathering.
He said the state would begin strict enforcement of the law that guides against the spread of COVID-19 and other infectious diseases in the state from January.
Fatusi said the law provided for three months imprisonment or payment of N20,000 fine or both for offenders.
FCT Shuts Night Clubs, Pubs, Others for Five Weeks
The FCT Administration has approved new guidelines on controlling of the spread of COVID- 19 in the territory and has approved the closure of bars, night clubs, pubs, events and recreational venues for the next five weeks.
An emergency meeting chaired by FCT Minister, Malam Muhammad Musa Bello, to contain the spread of the pandemic, yesterday ratified the guidelines.
The FCT is regarded as one of the epicentres in this second wave.
Also all informal and formal festivity events, including weddings, conferences, congresses, office parties, concerts, seminars, sporting activities, end of year events, among others, are restricted to not more than 50 persons.
It warned that enforcement teams have been mandated to arrest violators and prosecute them.
The emergency meeting ascribed the surge in coronavirus infections to the lack of compliance with non-pharmaceutical interventions by residents, especially facial coverings in public, physical distancing and hand hygiene.
All restaurants, except those providing services to hotel residents, takeaways, home deliveries and drive-ins, are to remain closed.
Public transporters are to carry passengers not more than 50 per cent of their capacity in compliance with social distancing rules while facilities for religious events are restricted to less than 50 per cent of capacity of the worship centres during which physical distancing, mandatory use of face masks and hand washing are to be strictly enforced.
Also, all employees of the FCTA and the six area councils of the FCT on GL 12 and below are to work from home for the next five weeks while the heads of the various secretariats, departments and agencies are to be responsible for compliance.
All schools in the FCT are to remain on vacation until at least January 18, 2021.
It also urged the Abuja Market Management Limited and the various market associations to ensure compliance with all the guidelines.
Nigerians will Get COVID-19 Vaccine Free, Says PTF Coordinator
The National Coordinator of the Presidential Task Force on COVID-19 (PTF), Dr. Sani Aliyu, has said the vaccine will be administered on Nigerians free when vaccination begins.
Fielding questions on a live television programme yesterday, Aliyu said through the GAVI arrangement, there is the assurance that over 40 million Nigerians will be vaccinated.
"Yesterday, the president gave the PTF the mandate to proceed with preparations with regard to the vaccine.
"The president has also given us marching orders that the COVID-19 vaccine be available in Nigeria.
"Making use of the GAVI arrangement, we already have assurance that 20 per cent of our population will be accommodated by GAVI in the vaccine.
"We don't need to pay for that and this will cover 40 million Nigerians or so. But we have to pay for the operations and the logistics associated with it," he said.
Aliyu added that there were plans to buy additional vaccines besides the GAVI arrangement.
"We are also planning to pay for an additional 20 to 40 per cent. In general, over the next two years, at least 70 per cent of the population needs to be vaccinated before we can have enough herd immunity.
"The Pfizer vaccine is one of the most effective vaccines at the moment," he stated.
When asked if the vaccine would be administered free, Aliyu said, "of course, of course".
The PTF national coordinator advised Nigerians not to discard safety measures already in place just because of the vaccine.
"Just to make it clear to the general public, even if we have the vaccine available tomorrow in Nigeria, the epidemic will not change.
"We still need to apply the protective measures we have been advising right from beginning. Vaccines alone will not change it. If you look at the time it takes the vaccine to take effect, the first dose will take about 12 days to have an anti-body response. The second dose takes a week.
In all, it takes a month for one to have adequate immunity," he stated.
Concerning the distribution of the vaccine when it is available, Aliyu said the PTF will make use of primary healthcare facilities that are situated in the secretariats of each of the 774 local governments areas of Nigeria.
According to him, the primary healthcare facilities will be upgraded to be able to take delivery and preserve the vaccine which requires cold temperature while the healthcare workers will also be trained.
UK Imposes Flight Restrictions on S'Africa over New Virus Variant
The United Kingdom has imposed flight restriction on South Africa following the discovery of a new variant of the COVID-19, which appears to be more transmissible.
The UK imposed the travel restrictions on South Africa after two cases of the transmissible variant of virus were detected in the UK.
Health Secretary, Matt Hancock, said both people travelled to South Africa where the variant has been linked to a surge in cases.
All those who have travelled from South Africa in the last fortnight have been instructed to quarantine, as well as anyone they have come into close contact with.
At a briefing yesterday, Hancock announced "immediate restrictions on travel from South Africa."
"We'll be changing the law to get this legal effect imminently," he said, adding that these "measures are temporary while we investigate further this new strain which is shortly to be analysed at Porton Down."
The UK joined a growing list of countries, including Germany,
Switzerland, Israel, Turkey, Guatemala and Saudi Arabia that have stopped flights to and from South Africa.
Although it emerged independently, the new virus variant features a similar mutation to the one discovered in the United Kingdom that scientists say is more transmissible, prompting many nations to ban travel from Britain.
South Africa's Minister of Health, Zweli Mkhize, said the new variant there, referred to as 501.V2, appeared to be linked to higher rates of severe illness in younger people, and that scientists are working to learn more about it.
"It's very important to notice that the variants between South Africa and the UK. They are very different," said Tulio de Oliveira, director of KwaZulu-Natal Research Innovation and Sequencing Platform (KRISP) at the University of KwaZulu-Natal in Durban, South Africa.
"Both of us, in South Africa and the UK, believe that this lineage is much more transmissible than the previous lineage. And we are trying to study that as quickly and as thoroughly as possible."
South Africa has recorded 931,000 cases of COVID-19, with almost 25,000 deaths, according to official statistics. Excess mortality studies suggest a death toll of more than 56,000.
After a first wave peaked in July and August, the daily total for new cases fell dramatically.
However, the number of new infections began to rise steeply at the beginning of December, reaching 11,000 earlier this week.