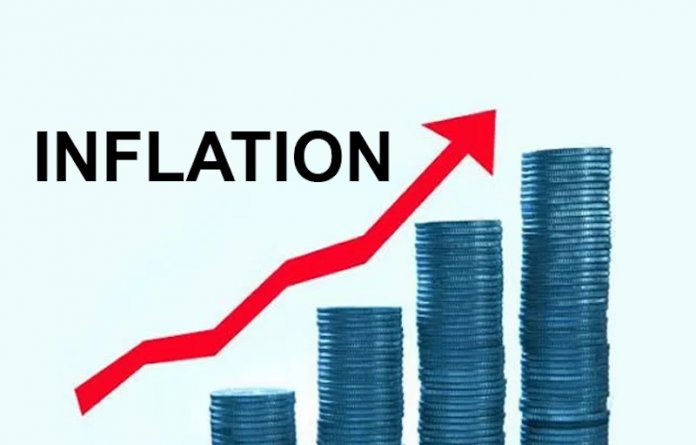 By Dike Onwuamaeze
The Managing Director/Chief Executive Officer, Financial Derivatives Company Limited, Mr. Bismarck Rewane, has predicted that double-digit inflation in the country will remain and average at 16 per cent in 2021.
He also predicted the Central Bank of Nigeria (CBN) will focus its monetary policy objectives on the attainment of price stability in 2021.
However, he warned that the pursuit of multiple objectives could undermine the effectiveness of the CBN's monetary policy in 2021.
He stated this in a report titled, "Breakfast at Dinner Time: 2020- A Year to Remember or Forget," which also forecasted that the country would record positive economic growth in the third quarter of 2021.
Rewane noted that a change in the interest rate policy would be likely in the in-coming year and, "will increase debt servicing costs."
"Nigeria is already in a liquidity trap. The CBN will have no choice but to raise interest rates as it prioritse price stability over economic recovery. The timing of an interest rate increase will be a function of money supply growth, federal government's overdraft, galloping inflation and exchange rate pressures," he said.
The FDC boss also predicted that Nigeria's oil production would increase by 500,000bpd as OPEC agreed to ease output cuts from January 2021, to reach an average oil production of 1.65 (mbpd) from1.61 mbpd in 2020.
He said that the federal government, which is already confronted with wider fiscal deficit of N5.19 trillion in 2020, amid lower revenues, would attempt to spend its way out of the recession by significantly boosting domestic revenue mobilisation by broadening the excise base, increase the price of petrol and the raise the VAT rate gradually to the ECOWAS average of 15 per cent by 2025.
Rewane further predicted that the passage of the New Petroleum Industry Bill (PIB) in 2021, would make a return to fixing petrol price less likely and encourage upstream oil investment by bringing clarity to fiscal terms.
He said: "The year 2021 will start off difficult and challenged. The economic recovery will continue but positive growth will be in Q3.
"(Therefore) tough policy decisions will be made in Q1. This will include further liberalisation of foreign exchange market and flexible exchange rates."
The economist also forecasted that double-digit price inflation would remain and average at 16 per cent as inflationary pressures continued to persist in 2021.
"Inflation will remain high in 2021 as currency adjustment, price deregulation and forex restrictions for staple imports feed into consumer prices to average at 16 per cent in 2021 from 12.98 in 2020," he said.
Rewane also stated that Leading Economic Indicators (LEIs) are pointing toward a gradual recovery in 2021 though positive GPD's growth would be, "unlikely until Q3'21."
"Negative growth will linger through Q1 and Q2 2021. But rate of contraction will be slow.
Positive growth to be expected from Q3 2021 and will be driven by land border reopening, AfCFTA and pick-up in economic activities. FY'21 growth is estimated at 1.1 per cent," he said.
Moreover, growth in non-oil sectors was expected to improve from Q1 2021 and tipped the construction, the ICT and the financial sectors as major growth drivers in 2021.
In addition, the economy would witness hike in electricity tariff while increase in petrol price would be driven by deregulation, capacity constraint of local producers and increase in crude oil prices in the international market.
He predicted that the value of the naira to the dollar will hover between N450/$ and N470/$ in the parallel market, anticipating that the I & E window's rates would trade between N440/$ -and N450/$.
He also predicted that another currency adjustment would be likely in 2021, even though he expects exchange rate pressure to subside temporarily in Q1 2021 due to the World Bank loan disbursement and possible increase in diaspora remittances. But pressures are expected to resurface on increased capital outflows, heightened foreign exchange demand and dollar scarcity.
The FDCL also forecasted that the value of transactions across the e-payment channels would keep increasing and could reach N30trillion by 2021 as more consumers and corporates embrace these channels instead of cash.
He also estimated that FAAC Allocation would increase on higher oil prices and VAT remittances to return to pre-pandemic levels of approximately N700billion.
Rewane predicted an increase in yields on fixed income instruments and a possible reversal in the fortunes of investors in the equity market as current rally in the market is not backed by strong economic fundamentals.
"Stock market will see more delisting than listing of new companies. Further consolidation in the insurance space is expected while net foreign outflow to persist especially with improved foreign exchange liquidity," the report said.