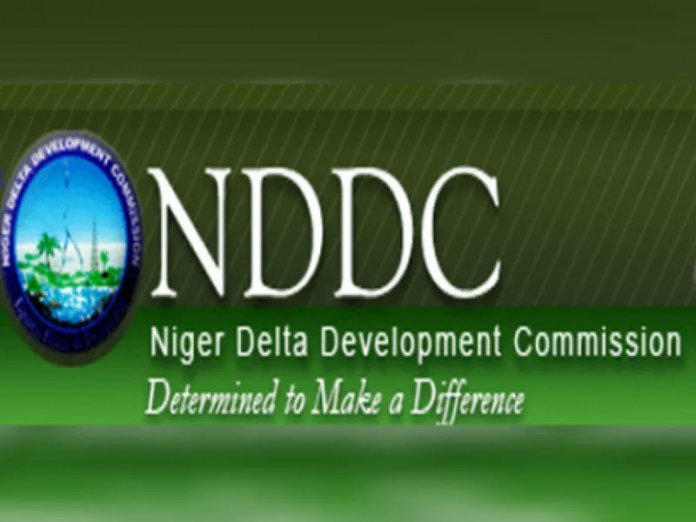 By Sylvester Idowu
The Oil Mineral Producing Communities Traditional Rulers Association (OMPCOTRAS) yesterday gave the federal government a 14-day ultimatum to reverse the appointment of Mr. Effiong Akwa as the interim sole administrator of Niger Delta Development Commission (NDDC), or face renewed crisis in the Niger Delta region.
The monarchs in a communiqué issued at the end of their meeting in Warri, Delta State, maintained that the appointment of Akwa as the interim sole administrator of NDDC is illegal and will be resisted.
They said the appointment of "Interim Sole Administrator" is not known to the Act that set up the NDDC, maintaining that no strange clause would be allowed to be imported into the commission's Act.
In their resolution, which was contained in the communique titled: 'NDDC, Another Illegal Contraption', and signed by the Head of Secretariat of OMPCOTRAS, Mr. Kingsley Arthur, the monarchs stated that: "OMPCOTRAS notes with dismay and a grave concern the recent appointment made by President Muhammadu Buhari on the headship of the NDDC which we have termed an illegality.
"The appointment of an interim Sole Administrator is not known to the act that set up the NDDC. Therefore, no strange clause should be imported into the NDDC act."
The traditional rulers, therefore, condemned in very strong terms, the alleged "brazen rape of the NDDC Act deliberately designed and pursued to benefit a few."
The body also condemned the alleged roles by the Minister of Niger Delta Affairs, Mr. Godswill Akpabio, aimed at truncating the NDDC Act and foiling his choice in the administration of the commission.
"OMPCOTRAS observed that the action of the minister smacks of high handedness laced with corruptible tendencies. Therefore, we urge the president to call Akpabio to order before he plunges the region into a crisis of unimaginable proportion that could have a spiral effect across the country economically.
"We want peace in our communities. We do not want our communities to become a theatre for the military, therefore, the president should do the right thing," the body stated.
President Buhari, the monarchs insisted, should immediately reverse the "illegal appointment of Mr. Effiong Akwa," and inaugurate the 16-member board led by Dr. Pius Odubu and Mr. Bernard Okumagba; other nominees that have been screened and confirmed by the Senate as requested.