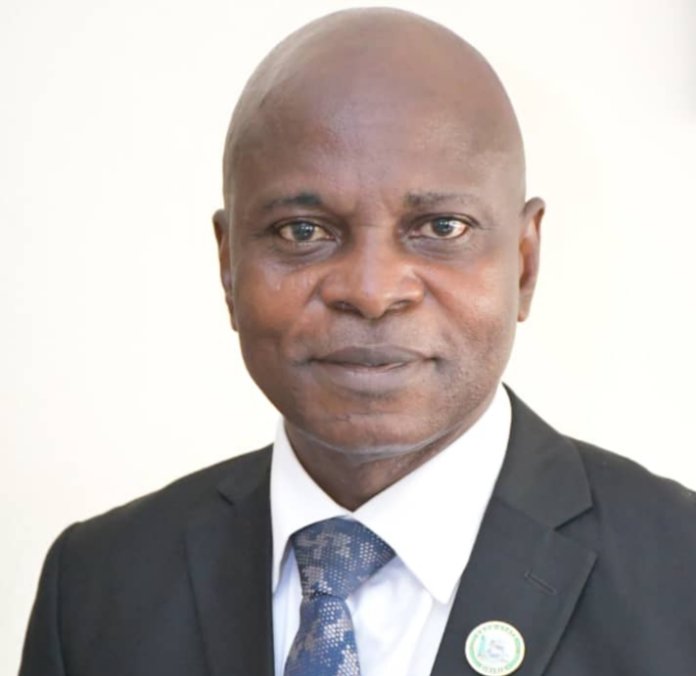 Bennett Oghifo
Low cost housing is realisable if deliberately designed and constructed and put within the financial reach of average Nigerians, Bolaji Orekoya, a former Permanent Secretary, Ministry of Housing, Ogun State, has said.
The United Nations Sustainable Development Goal 11 states the imperative of public investment in safe and affordable housing, considering the fact that rising urban population is causing rapid growth of cities and a boom in mega-cities, especially in the developing world with slums becoming a more significant feature of urban life.
Presently, statistics show more than half of humanity live in cities, and it is projected that by 2050, two-thirds of all humanity—6.5 billion people—will be urban. "Sustainable development cannot be achieved without significantly transforming the way we build and manage our urban spaces.
"Making cities sustainable means creating career and business opportunities, safe and affordable housing, and building resilient societies and economies. It involves investment in public transport, creating green public spaces, and improving urban planning and management in participatory and inclusive ways," the UN said.
The UN-Habitat and World Bank define low cost housing as homes "developed within adequate or basic standard quality and target costs affordable to the poor and low income group in the country."
On account of this, housing sector players insist that "investing in affordable housing is investing in sustainable development." There is truly low cost housing, according to the former Permanent Secretary, Ministry of Housing, Ogun State, Bolaji Orekoya, who is an Estate Surveyor and Valuer.
Pastor Orekoya stated this in a paper 'Is There Truly Low Cost Housing?' he presented at the 2020 World Habitat Day celebration held at Obas Complex, Ministry of Local Government and Chieftaincy Affairs, Oke-Mosan, Abeokuta, Ogun State, in October, when he was in public service.
"Yes, truly there is (low cost housing), but the affordability aspect is what needs to be hugely considered among the stakeholders. We need to know if it is within the reach of an average Nigerian.
"However, low cost housing can only be considered affordable for low and middle-income earners if household can acquire a housing unit (owned or rented) for an amount up to 30 per cent of its household income. Many Nigerians still fall short in this category."
To achieve low cost housing, he recommended, among others, the use of locally made building materials for housing projects; that mortgage facilities should be readily available, with low interest rate; cooperative housing; and that the government should allocate land to individuals to build their own homes.
He said low cost housing is not necessarily one constructed with cheap building materials of substandard quality. "A low cost house is designed and constructed as any other house with regard to foundation, structure and strength."
He said as the population of Nigeria grows daily, there was need for affordable housing for the people, stating that about 26.11% and 22.68% of the construction cost could be saved by using low cost housing technologies, which could be phased, along with finishing of the building.
He also explained that affordable housing could be achieved through high efficiency in the use of workers, minimising of waste in design and in application of good management practices.
Orekoya said many challenges have hindered the availability of low cost housing in Nigeria; among which are: poor cost performance on housing project; lack of effective collaboration and coordination among Housing Agencies; politicisation of housing issues; high cost of building materials for housing production; lack of efficient and sustainable credit delivery to the housing sector.
He also faulted the "inconsistency in government policies and programmes, including frequent changes of policies with changes of government and without proper assessment of the existing ones."
There are other challenges like abandonment of housing projects; poor infrastructure and services; poor promotion of tenure security; lack of mortgage facilities; and land titling bureaucracies.
The former housing ministry permanent secretary said the way forward to achieve low cost housing production and make housing available and affordable to all Nigerians, there must be efficient planning and project management, economical construction technologies and use of alternate construction methods available.
There is need to stop importation of building materials and prioritise the use of locally made ones for housing projects, he said, including efficient and effective land administration and management; by adopting stabilised earth construction since it is cheap and readily available.
He also recommended proper monitoring, evaluation and implementation of housing policies and programmes, and that mortgage facilities should be readily available, with low interest rate.
According to him, "Cooperative housing should be encouraged since many Nigerians have been able to achieve their housing dream through cooperative societies, adding that the government should allocate land to individuals and allow them construct their own home."