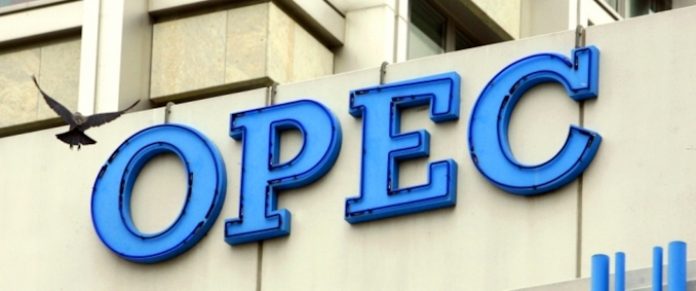 By Chineme Okafor
The Organisation of Petroleum Exporting Countries (OPEC) has predicted that up to 8.6 million barrels (mb) of daily global oil demand could be wiped out in 25 years by improved fuel-efficient practices.
OPEC's Secretary General, Dr. Mohammad Barkindo stated this in a speech he delivered at the 31st Meeting of the Energy Charter Conference which held recently in Azerbaijan via videoconference.
"If we look at OPEC's recently published World Oil Outlook 2020, oil demand in the transportation is an illustrative example. Between 2019 and 2045, improved fuel efficiency is expected to be responsible for a decline in demand of 8.6 mb/d.
"In the OECD, this will be 4.4mbd. In both cases, this amounts to more demand reduction than that achieved by penetration by alternative fuel vehicles," Barkindo said in his remarks.
He explained that energy efficiency requires efficiency improvements in both demand and supply, and that digitalisation offered effective means of unlocking energy efficiency improvements.
Barkindo disclosed OPEC's support of measures to improve data transparency in the oil market. He said the organisation has remained committed to the Joint Organisations Data Initiative.
"Additionally, we organise a multitude of meetings with our partners on the issue of data transparency, including with the IEA and IEF, as well as secondary source reporting agencies. Our aim is to constantly improve the accuracy and timeliness of data.
"We also believe that dialogue between consumers and producers is critical to improving efficiency. For this reason, we have an extensive range of formalised, international dialogues with a broad range of partners.
"These offer indispensable platforms for exchanging views, providing clarity and finding mutually beneficial solutions," he added.
He also noted that the coronavirus pandemic has underlined the need for unity and efficiency in the industry especially in response to exceptional times.
Barkindo, stated that oil demand destruction caused by the pandemic has remained a huge risk to its survival.
But to help counter the situation, he explained that OPEC and its partners agreed on a Declaration of Cooperation (DoC) April to new voluntary production adjustments, beginning with 9.7mbd, in May and June 2020, which was extended to July.
These supply adjustments, he added have remained the largest and longest in the history of OPEC and the oil industry.
"The adjustments were subsequently 'enhanced' at the 11th OPEC and non-OPEC Ministerial Meeting on 6 June, indicative of our adaptability. We also agreed to a compensation mechanism for participating countries for underperformed volumes.
"On, December 3, 2020, at the 12th OPEC and Non-OPEC Ministerial Meeting, participating countries unanimously agreed to a further flexible implementation of the DoC voluntary production adjustments in the first quarter of 2021," he explained.
In light of the current oil market fundamentals and the outlook for 2021, Barkindo stated that the group agreed to reconfirm the existing commitment and to gradually return 2mb/d to the market depending on market conditions.
"We decided to voluntary adjust production by 0.5mb/d from 7.7mb/d to 7.2mb/d beginning in January 2021," he stated, noting that the objective for this was to keep the market stable for producers and consumers.
"This is essential to attract the levels of investment necessary to meet the oil demand of the future.
"According to OPEC's World Oil Outlook 2020, the global oil sector will need cumulative investment of $12.6 trillion in the upstream, midstream and downstream through to 2045.
"These investments will be vital for improving the efficiency of the industry," Barkindo further explained.