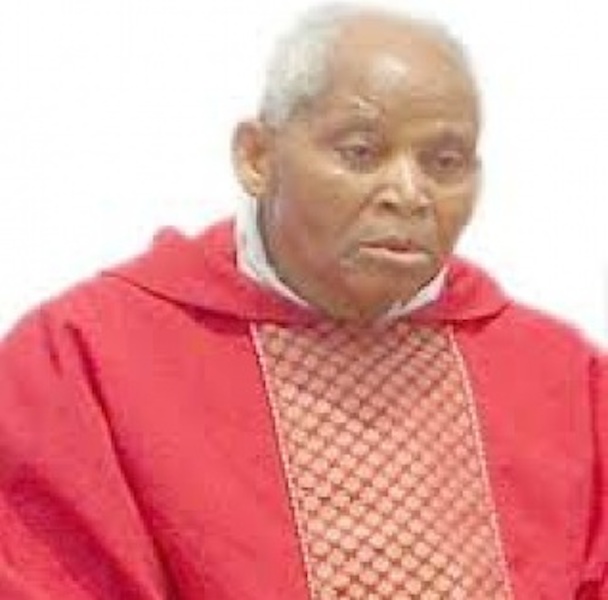 Charles Ajunwa
A senior priest of the Catholic Church in Awka Diocese of Anambra State, Msgr. Sylvester Mgbemfulu, has bid farewell to St. John Bosco Seminary, Isuaniocha, where he taught Chemistry for 38 years.
The extraordinary send-forth party organised by the staff and students of the school at the school premises in Isuaniocha for the priest who has reached the canonical retiring age of 75, witnessed great outpouring of emotion by diverse groups.
The Rector of the institution, Rev. Fr. Paul Mary Chukwukebe including some former Rectors/Acting Rectors, in recalling Mgbemfulu's invaluable services to the church in different apostolates, especially as the first Rector of the school, Spiritual Director, Academic Dean, Chemistry teacher, among others for many years, lauded his commitment and extra-ordinary sense of service, as well as his spirituality.
Leading the Bosco Alumni Association, her President and a lecturer at Federal Polytechnic, Oko Mr. Celestine Ostende Oguegbu, who was accompanied by many old boys, after announcing the gift of a cow redeemable with half a million Naira, with which the members wish to say "thank you for a job well done", said Mgbemfulu "Throughout his stay in this our alma mater, he was an outstanding tutor who was profoundly committed to promoting excellence in both our academic and spiritwual lives.
This teacher of teachers is an achiever per excellence, open- minded, generous, knowledgeable, modest and a highly respected priest of God," He assured him that his students would forever remain close to him at all times.
In his address, Msgr. Mgbemfulu apart from thanking God for his mercies, also thanked his Bishops at various times, including Francis Cardinal Arinze who ordained him in 1974 for their trust and confidence in him. He thanked all the past Rectors that came after him; numerous staff, dead and alive; the students, past and present for the moments he shared with them.
Describing his teaching apostolate as fulfilling and as having been of profound spiritual and other benefits to him, he said, "for all intents and purposes, I do not have any doubts in my mind whatsoever that the course of events I have followed, more especially over the 40 years of my Seminary Ministry is God's will for me and I am happy and fulfilled."
Speaking about Msgr. Mgbemfulu, the Board Chairman of Bosco-Savio Alumni Association, Mr. Valentine Obienyem said, "I have seen priests and I was trained by priests.
As for Msgr. Mgbemfulu, under whom I served at mass in the early 80s and who became my teacher, we can shout from the rooftops that the three priestly vows of obedience, chastity and poverty have the highest exemplification in him."
Others poured encomiums on Msgr. Mgbemfulu for his services to God through the teaching apostolate.
Mgbemfulu who was ordained a priest in 1974, started teaching at St Paul's Seminary, Ukpor in 1975 and was its third Rector. In 1977 he was sent by Archbishop Francis Arinze (now a Cardinal) to the University of Nigeria, Nsukka, to study Chemistry under the Department of Education. Thereafter, in 1981, he was sent to St. John Bosco Seminary, Isuaniocha, where he taught Chemistry till his retirement this year.
Fr. Innocent Okeke, the former Acting Rector of the school was also sent off with him.