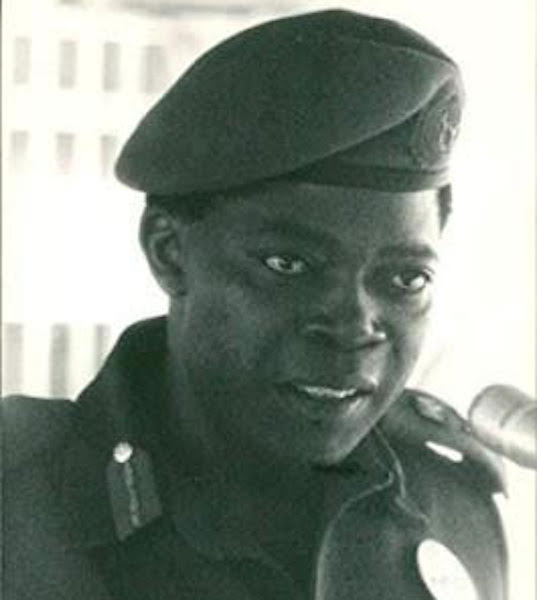 Seriki Adinoyi in Jos
The burial plans for the late former Chief of Defence Staff, late General Domkat Bali, have stirred serious controversy among his kinsmen, as a socio-economic and cultural development organisation of the Tarok nation, Ngwang Ishi O'Tarok (NIO), warned Tarok elders to desist from the plan to bury the late army general in Abuja against their culture.
In a statement signed by the President and Secretary of the group, Chief David Dashe and Nangor Ndam respectively, the group reminded the Tarok elders that Bali, as at the time of his death, was still the Ponzhi Tarok and president of the Langtang Joint Traditional Council as affirmed by the Federal Court of Appeal Jos division on November 11, 2020.
Dashe said: "We learnt that some elders have relocated to Bali's residence in Abuja, and issued funeral arrangements programme for his burial without consultation with the Langtang Joint Traditional Council, which is the proper thing to do considering that the deceased was the Ponzhi Tarok and president of the Langtang Joint Traditional Council and a member of Plateau State Joint Traditional Council for Chiefs and Emirs.
"These arrangements, which they are making for him not to be buried as a 'Royal Majesty', are in total disagreement with the Langtang Joint Traditional Council, the NIO and the Tarok nation.
"Based on the foregoing, the NIO, on behalf of the Tarok Nation, warned the Tarok elders from hijacking the funeral arrangements of the late Ponzhi Tarok, Domkat Bali.
"His Royal Majesty Domkat Bali died as a 'first class chief' in office, and the arrangements for his burial must be handled by the Langtang Joint Traditional Council, his immediate family and the government of Plateau State."
The President of the group, Dashe, observed that the Tarok nation has an age-long tradition for burial rite that must be maintained and sustained for the youths and the unborn generation to learn from.
While appreciating President Muhammadu Buhari, the state Governor, Simon Lalong, and the Gbong Gwom Jos, Jacob Gyang Buba, for mourning late Bali, Dashe advised them and the public to disregard the funeral arrangements programme released by a section of Tarok elders, and wait for the one to be released by Langtang Joint Traditional Council.