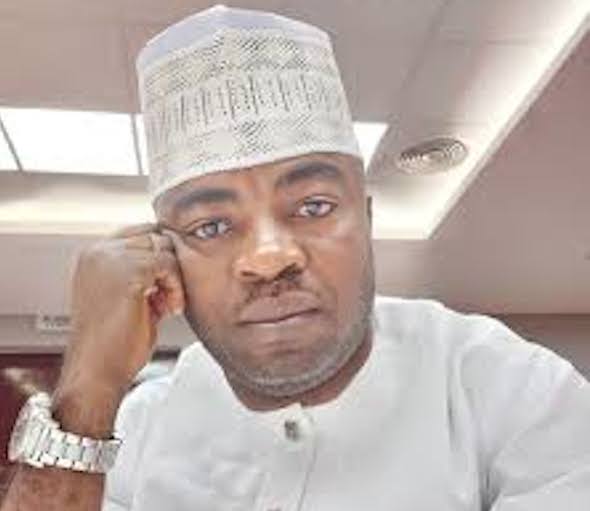 Adedayo Akinwale and Udora Orizu in Abuja
A socio-political group known as the All Progressives Congress (APC) Professionals Forum has called on President Muhammadu Buhari to empower the party Caretaker Committee to nominate its members when reconstituting various boards of Ministries, Departments and Agencies (MDAs) in order to encourage them and enhance party loyalty as well as reconciliation efforts ahead of the 2023 elections.
The forum at a press conference addressed by its National Coordinator, Akeem Akintayo, in Abuja yesterday, also urged the party leadership to ensure fairness and transparency in the forthcoming registration exercise starting in the second week of January 2021 by harmonising the interest of both new and old members in its efforts to drive the party for electoral victory in 2023.
Akintayo said the members are in support of the various decisions taken at the recent National Executive Committee (NEC) meeting held on December 8, 2020, to ensure the continuous unity and stability of the party.
While expressing confidence that the Governor Mai-Mala Buni-led interim leadership of the APC would be transparent and inclusive in the discharge of their new mandate for the next six months, he demanded that members of the forum and other relevant support groups of the party be engaged to supervise and monitor the registration exercise nationwide as well as the forthcoming convention.
He said: ''We encourage all Nigerians to seize this opportunity to register as members of our great party, especially young Nigerians who want to contribute their quota to the development of our growing democracy and our great country. Our message to that critical segment of the population is that APC will guarantee your political participation and potential, as we continue to nurture our democracy.
"No interest or ambition should be more or less important than the other. The resolve to continue to deliver the dividends of democracy to Nigerians should be our utmost interest as a political party, as we align and re-align our ambitions within the party.
"To members of the Caretaker Committee, the extension of your tenure for another six months is a clear vote of confidence by the NEC in your ability to transition the party to a united and stable one as we elect a new National Working Committee (NWC) in the coming months.
"In view of the outcome of the NEC meeting, we call on all interest groups, aspirants and members of our party to accept the many decisions, including the dissolution of the various organs of the party at the ward, local government and state levels as well as the strategic move to allow them to function as caretaker committees until the new registration exercise and elections into various party organs are concluded."
"We appeal to the leadership once again to ensure fairness and transparency in the process of registration of new members in order to discourage innuendos and suspicion in the exercise. We are APC, and we must continue to dwell on our core values of engagements and consultations as we manage our affairs."