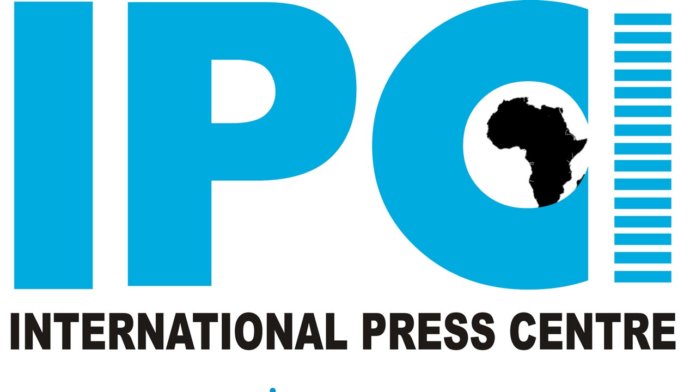 Ugo Aliogo
The International Press Centre (IPC) has called on media proprietors to ensure that the review of existing regulatory provisions for the commitment to welfare of journalists by employers is made obligatory.
The submission was contained in a communiqué issued at the end of a one-day stakeholders' forum on 'Journalists' Safety and Press Freedom Limitations in Nigeria'.
The forum was also in continuation of IPC's commitment to deepening engagement and consultations with the media and relevant stakeholders on approaches to guarantee the safety and improved the welfare of Nigerian journalists.
The forum began with the presentation of the findings of a survey on safety of journalists and press freedom in the country being a component of a three-year project on safety awareness, impactful reporting on communities and improved institutional capacity being implemented by IPC in partnership with Open Society Foundation (OSF).
Presenting the report, the Coordinator of the report, Mr. Francis Abayomi, stated that the outcome of the survey indicated that a number of safety-related issues are of serious concern to journalists and other media professionals in Nigeria.
He said: "Respondents overwhelmingly affirmed that press freedom in Nigeria is encumbered by individual and collective safety challenges for journalists with negative impacts on the journalism profession."
Abayomi further explained that the structure of media ownership in Nigeria is also fueling institutional encumbrances across all categories of media organisations "to the extent that commitments of media managers to safety concerns could not be guaranteed."
He added that the survey revealed that unfavourable working environment which manifests in poor remuneration, delayed/unpaid salaries as well as poor welfare packages and incentives constitutes dominant concerns that have aggravated insecurity in the journalism profession.
In his keynote address, Senior Lecturer of the Olabisi Onabanjo University, Prof. Ayo Olukotun, remarked that the media should facilitate advocacy for horizontal accountability among actors in governance to complement vertical accountability that has already acquired robust momentum from platforms in the civil society.
He posited that: "In the bid to sustain the clamour for genuine democracy and good governance, the media must fine-tune public advocacy that connects and resonates with actors in governance as a way of rediscovering the golden era of Nigerian media, which is in tandem with defending the truth, democracy, and constitutional mandate of the journalism profession."
Earlier in his remarks, the Executive Director, International Press Centre (IPC), Lanre Arogunade, disclosed that the initiative is one of the components of a three-year project on 'Safety Awareness and Impactful Reporting of Communities', being implemented by IPC with the support of the Open Society Foundation (OSF).
He revealed that the initiative primarily aims to improve the boundaries of safety of journalists and press freedom in the country through continued sensitisation of media professionals and other relevant stakeholders.