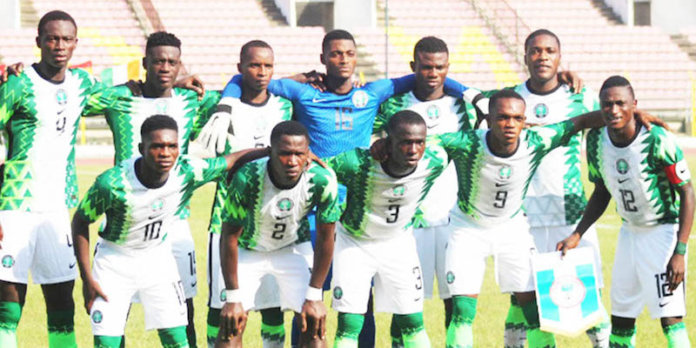 Seven-time African champions, the Flying Eagles of Nigeria have crashed out of the U20 AFCON Qualifiers WAFU B in Benin Republic– and by extension both next year's U20 AFCON in Mauritania and the U20 World Cup in Indonesia.
Nigeria's hope of making it to the semifinals of the qualifying tournament in Benin Republic was hinged on Ghana doing the Flying Eagles favour by beating Côte d'Ivoire but that failed to happen yesterday.
Ghana needed to beat the Ivorians by at least 2-0 so that Flying Eagles could sneak into the semifinals as Group B runners-up with a point.
Ghana fell 1-0 to the Ivorians, who thus finished as group winners, while the Black Satellites finished as runners-up.
Cote d'Ivoire will now take on Group A runners-up Niger, while Ghana tackles Burkina Faso in the other semifinal of the qualifying tournament.
The Flying Eagles have alleged a gang-up to stop them at the WAFU B qualifiers.
On Wednesday before their crucial Group B clash against Ghana, two players, Chisom Orji and Farayola Olawale, were reported to have turned in Coronavirus positive results and so had to be dropped.
However, both players as well as the rest of the squad all tested negative in another round of tests conducted two days later.
With three teams in the Group B encounters, Fling Eagles played their mandatory two matches with draw against Côte d'Ivoire and lost 1-0 to Ghana.
This situation led to having to depend Ghana for the favour in Black Satellites clash with the Junior Elephants.