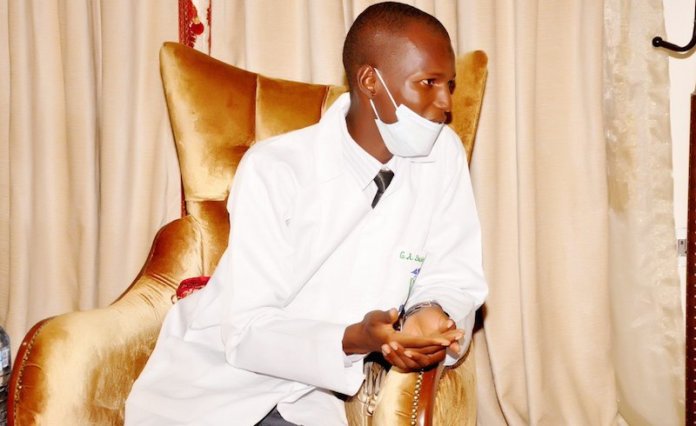 Ibrahim Shuaibu in Kano
The new Kanawa Pharmaceutical Market constructed by Brains and Hammers at Kano Economic City, Dangwauro will be ready for use in January, next year.
The project director Abdullahi Gambo told reporters in Kano on Thursday that the market was constructed in compliance with the federal government's strategy of controlling drugs which required Kanawa Pharmaceuticals to pass through a Coordinate Wholesale Centre (CWC) before moving to market.
Gambo said this will allow the government to determine and monitor the usage of drugs in the country and fight drug abuse.
He revealed that the market has refrigerated warehouses where drugs can be stored within a below zero temperature.
"Planned to be developed in three phases, phase one of the Kano Economic City is made up of 1000 units of duplex, luxury and basic shops dedicated to pharmaceutical wholesalers, and another 3000 units of shops designed for the information technology section popularly referred to as "GSM" village," Gambo said.
With eyes set on the completion and commissioning of phase 1, the Project Director hinted that with the pace of work currently on – going, the company is working assiduously to ensure that phase 1 is ready for commissioning by the state government by early January, 2021.
Gambo said; "With phase 1 at its stage and within our planned delivery timeline, our sights are fixed on the delivery of the KEC dream. The dream is to create a major economic hub and export processing zone with well-crafted components that would include over 80,000 square metres of mega wholesale and retail warehouses.
"The project would also include shops, trailer parks, passenger motor parks, a conference centre, petrol stations, hotels, malls, and medical facilities."
According to him the infrastructure to be provided would include an ultra-modern water
distribution network, storm – water drainage system, foul water drainage
system, electric power supply, and distribution, street lighting, 24 hours
security, telecommunication ducts, and other essential plug and play facilities
that typifies an efficient trade community.
"The Kano Economic City Project is the construction of a world-class, premier
international economic city on 117 hectares of land in Kano State, Nigeria.
"The Project would represent the largest economic hub in Northern Nigeria and is designed as
an architectural focal reference point for major market development projects
within West Africa," Gambo said.
In his speech, the chairman of the implementation committee of the Kano Economic City Mr Muhammed
Aliyu said the Project is a public – private partnership between Kano State
Government and Brains & Hammers.
Aliyu noted that KEC is an appropriately – timed project in Kano State; necessitated by the
quantum of commercial activities and cross – border trades facilitated through
the State.
He recalled that these commercial activities have substantially outgrown existing market
facilities, and as such dense congestion of the markets and its environs has
accelerated wear and tear on existing infrastructure.
This according to him has led to huge financial losses emanating from uncontrollable fire
outbreaks and other menaces which occur almost on an annual basis in recent
years.
He noted that Brains and Hammers decided to partner the state government in conjunction with
Jaiz Bank to develop a major economic hub and Export Processing Zone (EPZ) with
well – crafted components which would include over 80,000 square meters of Mega
Wholesale & Retail warehouses.