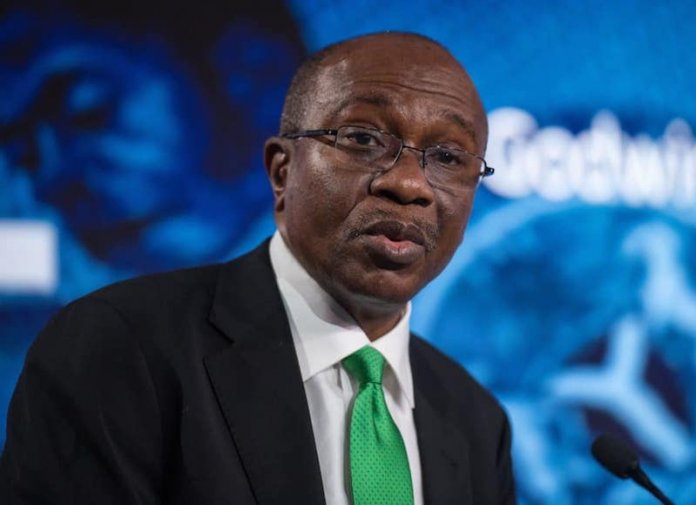 By Vanessa Obioha
At the ongoing Arise Fashion Week 2020, the governor of Central Bank Nigeria reiterated the commitment of the apex bank and the Bankers Committee to growing the fashion industry.
"I will like to reiterate to stakeholders affiliated with the fashion industry that you indeed have a partner at the Central Bank of Nigeria and the Bankers Committee in Nigeria," Emefiele said.
"We are fully aware that the fashion industry in Nigeria can provide a positive and beneficial growth path for young Nigerians who seek to utilise their talents in creating products and services that offer value at home. And indeed, abroad. We will continue to ensure that these skills are harnessed to support the growth of the Nigerian economy, and also support the growth, the businesses of the Nigerian youth entrepreneurs."
While commending the Arise Fashion Week for showcasing the huge potential of Nigeria's fashion industry and the impact it has across the globe, the governor rolled out some of the initiatives the federal government had set in motion such as the refurbishment of the National Art Theatre, Iganmu, Lagos where a creative hub will be set up.
"Our goal in rebuilding the National Art Theatre is to create an environment where startups and existing businesses are rewarded for their creativity. Efforts should be focused on finding the most innovative young entrepreneurs across the music, movie, fashion and IT industries."
The bank will also provide a textile shared service facility that will train eligible Nigerians on how to design and develop good quality made in Nigeria fashion products for the local and export market.
"Over the next five years, the fashion initiative at the National Art Theatre will have supported 2,500 Nigerians with improved design skills while creating over 10,000 direct and indirect jobs in a cotton textile and garment industry," said Emefiele.
He further revealed that the fashion entrepreneurs will be part of the 500,000 Nigerians who will be supported with skill acquisition and loans with single digits interests.
"When they are able to achieve the objective of creating fashionable outfits, the Bankers Committee will ensure that they are able to distribute their works on a large scale."