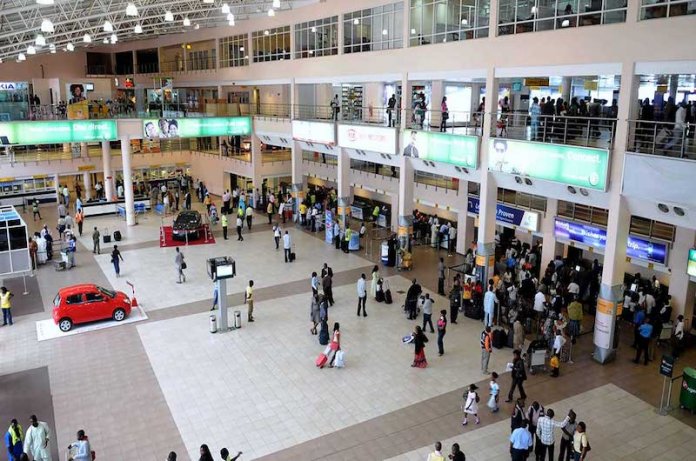 The newly constructed terminal at the Murtala Muhammed International Airport (MMIA), Lagos built by Chinese engineering firm, CCECC, will become operational by first quarter of 2021.
This was disclosed by the Managing Director of the Federal Airports Authority of Nigeria (FAAN), Captain Rabiu Yadudu, during the facility tour of the airport by House Committee on Aviation Members.
The completion of the terminal was delayed by structural extension of the new terminal to the old, so that there would be easy facilitation of passengers using the two facilities.
The FAAN Boss said the connection between the new terminal and the old one had been completed, while finishing touches were being put on the four bridges installed at the new terminal.
During the inspection of the facility, the Chairman, House of Rep Committee on Aviation, Hon. Nnolim Nnaji, commended the management of FAAN for making great strides in the pace of the project.
Speaking at the construction site, Nnaji said his committee members were not armchair legislators, but decided to visit project sites and do some mental correlation on the projects and budget approved with the quality and volume of work being done with the taxpayers' money.
He commended the management of FAAN for the provision of apron linking the two-terminal buildings.
Nnaji urged FAAN management to pay more attention to safety critical infrastructure such as the runway lightings, taxiways, aerial lighting and comprehensive safety monitoring of the airside of the airports through close-circuit television (CCTV) and security personnel (AVSEC).