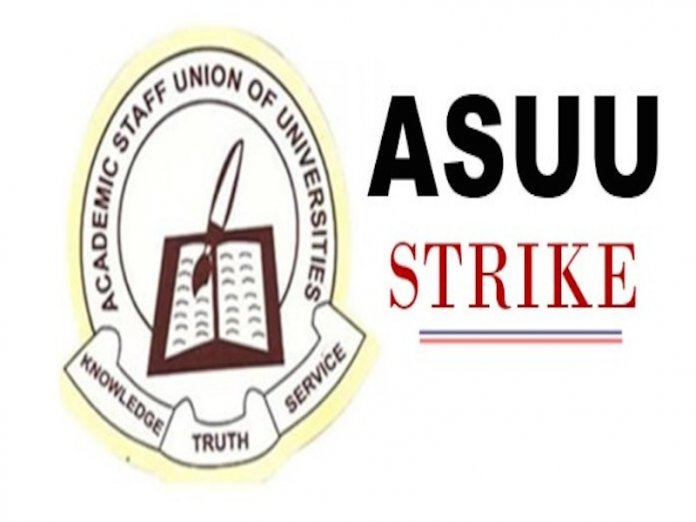 Discerning minds knew all along that President Muhammadu Buhari would not honour the invite to be at the chamber of the National Assembly (NASS) to address the House of Representatives on pressing national security issues; it was just empty posturing when the president's handlers joylessly informed Nigerians that their boss was poised to "talk" to Nigerians' elected representatives.
I joked with my lecturer colleague (we meet up every other day to bemoan the state of the country's tertiary education and encourage each other to remain steadfast with the Academic Staff Union of Universities (ASUU) in the face of punishing adversities resulting from non-payment of five months salaries) that the president's planned meeting with state governors was to create a diversion for him by which he'd be excused from meeting with the House of Representatives members; I posited that the governors will constitute a "buffer" by doing a hail-fellow-well-met visit to the House on behalf of the president and say that all was "under control," the governors getting their rewards by way of tapping into the N21 trillion rip-off from the national pension fund.
I was nearly on a bull's-eye run because, true to their shady hue, news outlets reported that the governors actually impressed it on Buhari not to honour the House invite, although that view was meant to make the president save face. On ASUU, if "democracy has come to stay," according to a key operative of this APC government, Lt.-Gen. Yusuf Buratai, the Chief of Army Staff, whilst issuing stern threats to newly-piped "soft generals" to desist from "coup plot," then this government should know that the democracy Gen. Buratai has "vowed" to protect was nurtured to its 2015 stage by the likes of former presidents Olusegun Obasanjo and Goodluck Jonathan.
Thus, according to the constitution on which this democracy runs, their legacies must be sustained. In the year 2013, during Jonathan's tenure, ASUU suffered the humiliating situation of a six-month period of withheld salary during strike (eerily similar to this strike of 2020 where salaries have not been paid to ASUU faithful for the sixth month now). At the conclusion of talks between the government team and ASUU team in the year 2013 and upon agreeing to terms that "gentlemen" will agree to, the government promptly paid us our backlog of six months pay before strike was called off.
Still being the "gentlemen" that they were, the government of Jonathan promptly released the first tranche of N220 billion for revitilisation of universities across Nigeria; the remaining five tranches were scheduled for release in 2015, 2017, 2019, 2021, 2023 and thence government could challenge universities to prove the reason for their existence knowing that some N1.2 trillion has been "invested" in public university education. My school here got its share of N2.5billion from that 2013 first tranche and just as universities had put up project evaluation and monitoring committees to parlay their share of this initial fund to the required objectives, Buhari popped up with a debilitating TSA policy that mopped up all funds from this Jonathan's first revitilisation tranche and thus threw universities and sundry MDA to confusion. What we have been getting since from the government is a collage of subterfuge policy jaw-jaw blaming its incompetence on "past government," "corruption," "recession," "dwindling revenue," "COVID-19," "#EndSARS," "recession" one more time, etc.
Sunday Adole Jonah,
Department of Physics, Federal University of Technology, Minna, Niger State