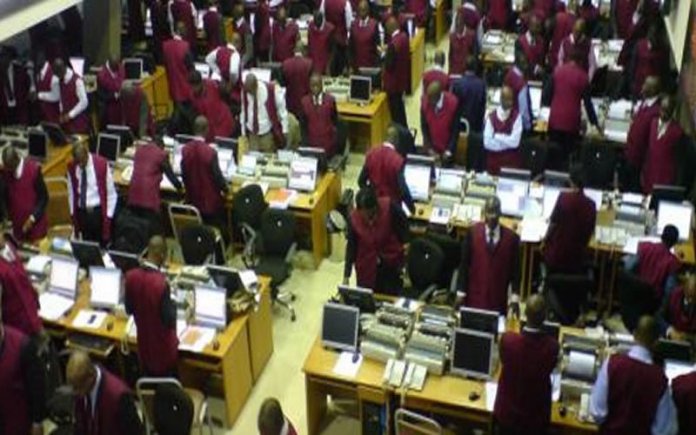 By Goddy Egene
The Nigerian Stock Exchange (NSE) All-Share Index ( ASI) fell by 0.04 per cent to close lower at 35,021.26 as the equities market extended its negative performance for the third day. The market had opened the week with a decline on Monday on profit taking, a trend that has persisted for three days.
As at the close of trading yesterday, the NSE ASI has dipped by 0.33 per cent while market capitalisation shed N61 billion in three days. A total of 21 stocks depreciated while 13 appreciated yesterday.
Meanwhile, the House of Representatives and Securities and Exchange Commission (SEC) of Nigeria have reiterated their support for the NSE to enable the exchange play a critical role in aiding Nigeria's economic recovery and sustainable growth.
They stated this at the enlightenment tour of the Committee on Capital Market and Institutions, Federal House of Representatives and the SEC to exchange.
Speaking, the Chairman, Committee on Capital Market and Institutions, Federal House of Representatives, Ibrahim Babangida, said: "It is my pleasure to be at the exchange and to hear about the commendable work that is being done. At the federal level, we want to see the NSE and indeed the capital market play its significant role in the economic recovery process of Nigeria especially now that the country has plunged into recession.
"We recognise that some of the rules within the capital market must be revisited to deliver the results we expect, and we, hereby, reiterate our support for the NSE where legislation is required to make the necessary changes."
Also speaking the Director General, SEC, Mr. Lamido Yuguda, expressed his delight to be at the exchange and thanked the leadership for hosting the delegation. "The SEC has been working collaboratively with the exchange and we will continue to support the NSE to grow the market capitalisation, reduce the incidence of delisting and ensure that the market develops into what Nigeria truly needs. We have seen the massive infrastructure needs of the country and we are confident that the capital market has the capacity to raise the funds needed to finance infrastructure in Nigeria."
On his part, the Chief Executive Officer, NSE, Mr. Oscar Onyema, said: "Advancing the Nigerian capital market is the collective goal of all key stakeholders and we remain committed to collaborating with the government at all levels to advance and deepen this market."