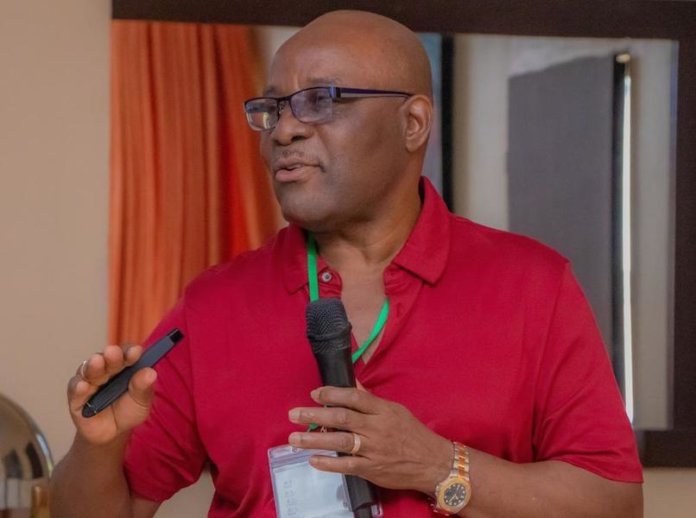 Emma Okonji writes that the recently launched Transparency, Accountability and Sustainability software solution by the National e-Government Strategies Ltd will help the federal government and private sector organisations to curb corruption
Innovation in emerging technology solutions has continued to help government agencies and private organisations to scale up business processes for quick returns on investment, while also blocking financial leakages at the same time.
In line with technology trends, software developers are leveraging technology tools to develop solutions that will help identify, trace and block financial leakages, thereby taming corrupt practices in organisations and within the government circle. One of such solutions, called the Transparency, Accountability and Sustainability (TAS) software solution, that was developed in-house by the National e-Government Strategies Ltd (NeGSt), and launched recently has the capacity to help all Ministries, Departments and Agencies (MDAs) of the federal government, including the private sector organisations, to block financial leakages and to curb corruption.
NeGSt is a wholly private sector-driven outfit mandated to implement electronic governance in Nigeria.
The Executive Vice Chairman, NeGSt, Dr. Felix Obada, who spoke during the launch, said TAS solution, which has a complete local content, was developed by Nigerians who have attained global information technology (IT) certifications, for the purpose of blocking financial loopholes, put a stop to capital flights and end corruption in the country.
According to Obada, the present administration led by President Muhammadu Buhari, has good intentions to fight corruption, but does not have the supporting technology tools that will block financial loopholes, which he said, TAS was developed to achieve.
Transition from analogue to digital
Project Manager, NeGSt Ltd, Mr., Ufot Abasiono, who presented the keynote paper titled: 'How Nigeria Moved Government Business from Analogue to Digital Technology, said shortly after independence in 1960, corruption was not noticed in government and in the private sector, and the value of Naira was still strong.
This situation, he said, attracted strong bilateral relationships between Nigeria and the rest of the world. He, however, said corruption gradually crept into the system and spread like wild fire beyond the control of government. He further explained that corruption persisted and lingered for too long, because successive governments have not found the right technology solution, adding that TAS, which has undergone a successful pilot test, was designed to help government and the private organisations, eliminate financial corrupt practices among Nigerians, through a transition from the old use of analogue tools to digital tools that are currently being used by the present generation who are technology savvy.
"With Nigeria as the largest economy in Africa and with the largest population of young people in the world, the country is well positioned to develop a formidable digital economy estimated to yield approximately $1.0 trillion, but corruption has, however, remained an albatross on the neck of Nigerians," Obada said.
"Having achieved great success with the pilot project, NeGSt is set to boldly fulfill her mandate and help Nigeria address her issues of endemic corruption and inefficiency in the delivery of government services with the launch of TAS.
"Working with the present generation of young, energetic and talented Nigerians, NeGSt is ready to replicate the template of the highly successful pilot project and help government and the people of Nigeria to do away with corruption and inefficiency in government businesses across board," Obada added.
Giving details of the solution, Obada said TAS is a technology tool that will assist government agencies to synchronise their software applications with other existing software applications.
"Government agencies and most private organisations deploy solutions that are in silos and cannot synchronise with other solutions, which gave rise to corruption because applications were running in silos. But with TAS as a software solution, it can conveniently align and connect with other solutions within and outside of the agency and organisation.
"If this is put in place, it will end financial leakages and other corrupt practices. When solutions run in silos, they encourage inflation of contracts and leads to overbloated invoices," Obada said.
"With the adoption of TAS, our money will remain within the Nigerian economy and government will not have need to borrow from outside of the country to support national projects. We are putting the TAS solution at the disposal of all Nigerians in order to return Nigerians to the old good days where corruption was not known," Obada added.
He promised that NeGSt would work with all MDAs, using TAS to improve the finances of government and the private sector organisations.
"With TAS, there will be transparency in government and NeGSt will use the position of its mandate in implementing e-Government strategies, to ensure the successful adoption of TAS across government agencies," Obada said.
Addressing financial losses
Citing a recent statement from President Buhari that Nigeria is still struggling with illicit financial flows (IFF), making successive budget implementation a near impossibility over the past 15 years, Obada said implementation of TAS in all MDAs and private sector organisations, would help in addressing financial losses. According to the statement, by the current exchange rate of N381 to the dollar, the country's cumulative budget from 2004 to 2017 stood at approximately N60 trillion, with so much money stolen in illicit transfers. Obada, however, said reversing the trend must therefore become topmost priority of every Nigerian. That is the reason for the development of the TAS idea, a digital tool designed to eliminate corruption, improve efficiency, create employment pervasively and eventually increase the size of the Nigerian economy.
According to Obada, all Nigerians must put hands on deck to fight against corruption, even though corruption exists in other countries of the world.
As a matter of fact, NeGSt was created to fight against corruption in Nigeria.
"We were created in 2004 by the federal government to implement electronic governance, and electronic governance is all about transparency and accountability. It is all about efficiency, effectiveness and stemming corruption. So, we are actually fulfilling our mandate by fighting against corruption in Nigeria," Obada said.
Corruption amid poverty
Obada was of the opinion that if properly implemented, the TAS solution would address corruption even in the midst of poverty. According to him, "Nigerians are hungry because some people are busy stealing our money and statch it away. If that money is not stolen, it will be available for Nigerians to spend. Corrupt people always find a way to take out our money to Switzerland, UK, USA, among other countries and bank it there. They use our money to enhance the economy of other nations while impoverishing Nigerians. If those stolen monies were to remain in Nigeria, it will be used to develop our infrastructure, and create jobs that will address the unemployment situation in the country, where millions of unemployed graduates are jobless."
He, however, said what was stolen in the past after independence was only a few millions, compared with the trillions of Naira that people currently steal.
"That is the unfortunate situation even as at today. So, we cannot all fold our arms, and allow this kind of situation to continue forever. Nigeria currently has one of the largest population of young people in the whole world and this young Nigerians are clamouring to have a corruption free society. I believe that by the special grace of God and the cooperation of all Nigerians, TAS will be successful to address Nigeria's financial losses caused by greed and corruption," Obada said.
The pilot phase
Speaking about the successful pilot implementation of the TAS solution, Obada said: "We have already achieved some successes. We took a pilot project and decided to start small. We took only one government MDA and we tried to apply transparency and accountability in two small offerings of that MDA and the result was amazing."
"Now, you will remember, in the days of old, some dubious Nigerians formed the habit of procuring several international passports. He said NeGSt had also in the past, developed a solution that was tested to address multiplicity of international passport belonging to a single individual, as it eliminated manual processing of international passports, which was the practice of old.
That was possible because passport processing was done manually. Over the past 10 years or so it is just one passport per person. So, NeGSt achieved great success with that pilot project. We also helped government agencies, through our solutions, to increase government revenue, and there has never been any report of data, money, safety, security, infringement on the platform, since our intervention.
"So the template that NeGSt has developed over the years and still developing, can be replicated across board. NeGSt is therefore saying without any iota of doubt that government revenue will increase by a minimum of 300 per cent, once the new digital corruption prevention tool is applied across revenue generating agencies," Obada said.