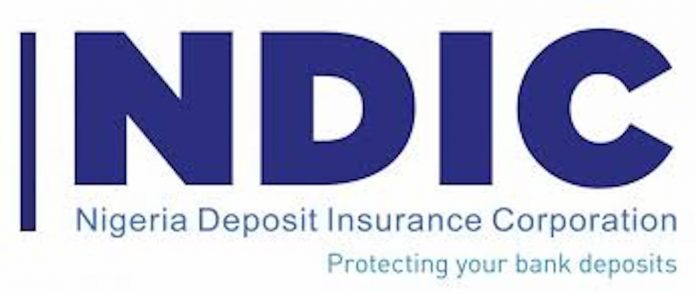 By Kayode Fasua
The Nigeria Deposit Insurance Corporation (NDIC) spends a sum of N1bn annually on Corporate Social Responsibility (CSR) projects in rural communities nationwide; its chairman, Mrs. Ronke Sokefun, has said.
She gave the disclosure while speaking with THISDAY, shortly after commissioning an ultra-modern Information and Communication Technology (ICT) centre, built by the NDIC, for Comprehensive High School, Ayetoro, in Yewa North Local Government area of Ogun State.
She said in the last two years, no fewer than 100 CSR projects had been executed by the NDIC across the states.
According to her, such projects include provision of boreholes, ICT centres in schools, community health centres, and other social amenities.
The ICT centre at the Ayetoro school, which is her alma mater, is equipped with over 200 computer systems and a central server to ease the stress students go through during the Computer-based Test (CbT) examination of the Joint Admission and Matriculations Board (JAMB), in the area.
The construction of the project commenced in mid-2019 and until its establishment, there was no JAMB CbT Centre in the whole of Yewa-North and Imeko Afon Local government areas, it was gathered.
Sokefun stressed that the project was put in place as part of effort to support government' programmes towards developing the education sector and enhancing ICT education nationwide.
"In the last 24 months, we have commissioned over 100 projects of this nature in different parts of the country and they were mostly community-intervention projects; ranging from ordinary boreholes to ICT centres, and others.
"We have been able to meet the need of our people and have improved in terms of staffing and others.
"These projects cost us not less than a billion naira annually.
"Towards enhancing ICT education in other parts of the country, the donation of ICT centres should be emulated, because social amenities are decaying and this is not limited to the education sector.
"So, there is a number of projects we will still put in place, and as the chairman, I can do more", she added.
On the occasion, the Ogun State governor, Prince Dapo Abiodun, who was represented by the Commissioner for Education, Prof. Abayomi Arigbabu, stated that the project was a boost to his administration, "which has been adjudged as the best ICT-focused government in the whole of Nigeria by the federal government".
Abiodun who lauded gesture, also stressed that it came at a time when the education sector needed to be developed through ICT.