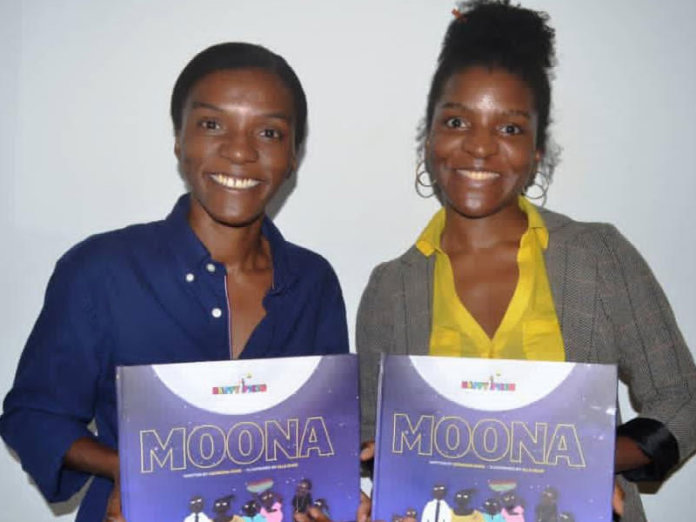 Moona is a bedtime story book written by Georgina Duke and illustrated by the creative genius of Ella Duke. The book takes on a journey of the Moon and its love for the Nigeria atmosphere.
Talking about the book Georgina shares, 'Moona is a story about the Moon as it comes to feeling lonely and out of everything she could look at she chooses to look at Nigeria. And you would see that as she goes down to earth to see what tickles her nostrils she takes the form of a little girl and finding love in Nigeria as she journeys.'
The book itself has life and flavour into it and the illustration served by Ella Duke was just priceless giving the book the colour placing, articulate detailing and proper interpretation of the writer's mind.
Moona took the direction of giving a different light to the state and nature of Nigeria in which it was perfectly defined as such a beautiful place because of its people. The journey through the pages and illustrations of the book is one that's soothing and relieving in all strides. Georgina's goal is to have a central point in her book that could be relatable to Nigerians enhance the central theme of the pricking smell of suya that brings the Moon to the earth.