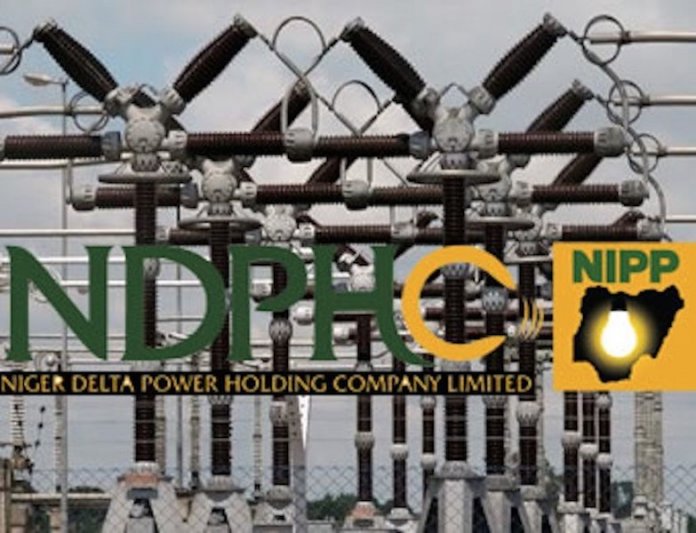 The Niger Delta Power Holding Company of Nigeria (NDPHC) has said it is planning a nationwide comprehensive audit of all the National Integrated Power Plants (NIPP), jointly owned by the federal, state and local governments in the country.
The company noted that the move would enable it put to use all idle gas turbines for improved electricity generation in the country, stressing that Vice President Yemi Osinbajo, chairman, board of the NDPHC, had already given the instruction to revive gas turbine units that are not in good condition.
Executive Director, Generation, NDPHC, Mr. Abdullahi kassim, who spoke during a tour of three power plants including Omotosho, Ogorode, and Ihovbor (Benin) generation companies, stated that the audit will expose the overview of critical issues that have hindered the plants to work optimally.
He stressed that the exercise would cover issues around security, manpower gap, skills and expertise gap, among others, for urgent fixing.
"We are going to commence an audit of all the power plants. The audit will give us an overview of critical issues. The security audit will expose the challenges around security, like the mapping of all those security personnel around the power plants, the manpower gap which was an issue raised by some of the COOs.
"Now, we will do an audit to understand how many people we have on those power plants, what are the needed skills and expertise and the gaps which we need to quickly fix.
" So the audit is going be a holistic approach to understand the general operational issues that will include the administrative issues, the maintenance issues, transportation and logistics issues.
"We will also look at the environmental issues in terms of how these power plants are supposed to be standardised to meet up with the international standards of operating power plants" he stated.
Abdullahi, also disclosed that NDPHC had initiated stakeholders' engagements aimed at improving evacuation of power from all power plants in the country.
In his remarks, the Chief Operating Officer, Omotosho Generation Company Limited, Mr. Mohammed Ginsau, assured that the firm was capable of serving more customers as they come, calling on prospective customers to effectively utilise the opportunity provided by the power company.
Also, Mr. Ayoade Olarenwaju, the COO of Ogorede generation company, declared that the company has the capacity to wheel more than 70 per cent of 504MW capacity.
"I want to plead that NCC should be putting us on the bar every day to cover 24 hours, 7 days in week, 365 days in a year. We are more than capable of wheeling more than 70 per cent of our capacity. Three units are fully available to do 24 hours service," he assured.