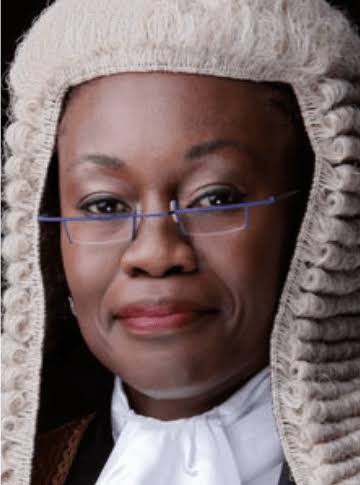 Pioneer Editor of THISDAY LAWYER, Ms Funke Aboyade, SAN, was last Friday, inducted as a Fellow of the Chartered Institute of Arbitrators UK (Nigeria Branch).
Alongside 32 other Fellows, Ms Aboyade took the Oath and Citation of the Institute in a virtual induction ceremony, marking the end of a three-day successful online annual conference of the Institute.
Also inducted was Lagos State Attorney-General and Commissioner for Justice, Mr. Moyosore Onigbanjo, SAN.
The Induction ceremony was conducted by Branch Chairman, Mr. Olatunde Busari, SAN FCIArb CArb.
The Chartered Institute of Arbitrators (CIArb) UK founded in 1915, prides itself as the world's leading qualifications and professional body for dispute avoidance and dispute management. It has over 21,000 members based in 149 countries, with a network of 41 Branches and several Chapters. The Nigeria Branch is one of such branches, and currently has 1,505 members whose disciplines cut across law, banking, engineering, construction, oil and gas, shipping and accounting.
The Institute offers three grades of membership – Associate, Member and Fellow. Experienced Fellows who have demonstrated advanced knowledge of arbitration, are further eligible to be examined for Chartered status. Fellowship is conferred after candidates successfully scale a rigorous three-tier examination.
THISDAY LAWYER checks reveal that this year's set of Fellows, underwent a two-day viva and written examination. After a nerve-wracking 12 week wait for their results, successful candidates then wrote their Award Writing examination. After another 12 week wait for their results in which roughly less than 50% were successful, those who scaled through underwent a peer interview by the Nigeria Branch of the Institute. Friday's Induction ceremony capped the long and arduous process.