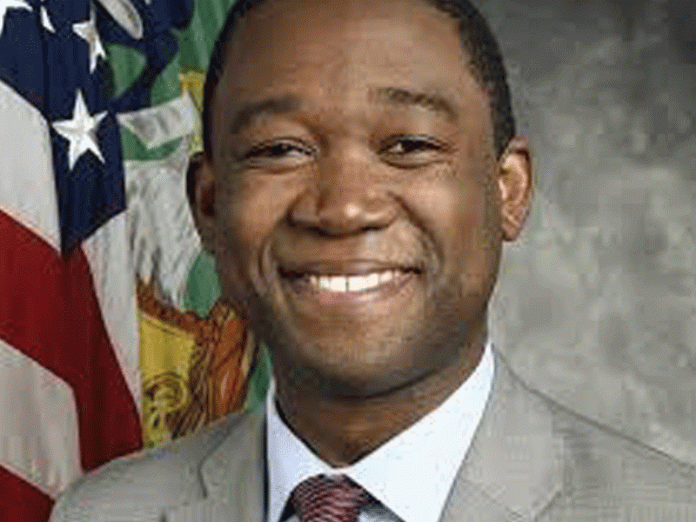 By Adedayo Adewale in Abuja with agency report
United States president-elect, Joe Biden, intends to name a Nigerian-American Adewale Adeyemo, Cecilia Rouse and Neera Tanden to senior roles in his administration.
This is after facing criticism for the lack of diversity in his first round of hires. Biden's presidential transition says he is expected to name Cecilia Rouse, an African American economist at Princeton University, to lead the Council of Economic Advisers.
Adeyemo's choice for a top role in the Biden administration is part of the President-elect's plans to announce three people of color into leading positions on his economic team.
Adeyemo, a Nigerian-born attorney and former senior international economic adviser during the Obama administration, will serve as deputy Treasury secretary under former Federal Reserve Chair Janet Yellen, who Biden plans to appoint to lead the Treasury Department.
Adeyemo has less of a public profile, but is well known within Democratic policy circles.
He served in top roles at the Treasury Department, before being named deputy national security adviser for international economic affairs and deputy director of the NEC under Obama in 2015.
Adeyemo then went on to become the first president of the Obama Foundation, the former president's non-profit organization.
The new team will inherit a struggling US economy and one of the weakest labour markets in the country's history, with more than 20 million Americans receiving jobless benefits and an unemployment rate near 7 percent.
As the coronavirus surges, the economy is widely expected to hit another downturn as more states and localities issue new shutdown restrictions, throwing more employees out of work.
At the same time, a handful of the aid programs Congress passed in the spring are set to expire at the end of the year, including expanded unemployment insurance, a national eviction moratorium and delays for student loan payments.
Also, as a director of the Office of Management and Budget, Biden plans to nominate Neera Tanden, president of the liberal think tank Center for American Progress and a former senior policy adviser to both Barack Obama and Hillary Clinton's presidential campaigns. Tanden is Indian American.
The President-elect also plans to name longtime economic aides Heather Boushey and Jared Bernstein to serve on the CEA, according to people familiar with the plans. Both Boushey and Bernstein are white.
Biden has also settled on a former senior Obama administration official, Brian Deese, as his top economic adviser in the White House, though the announcement may not come until later this week, after the transition unveils the other, more diverse, picks for his economic team.