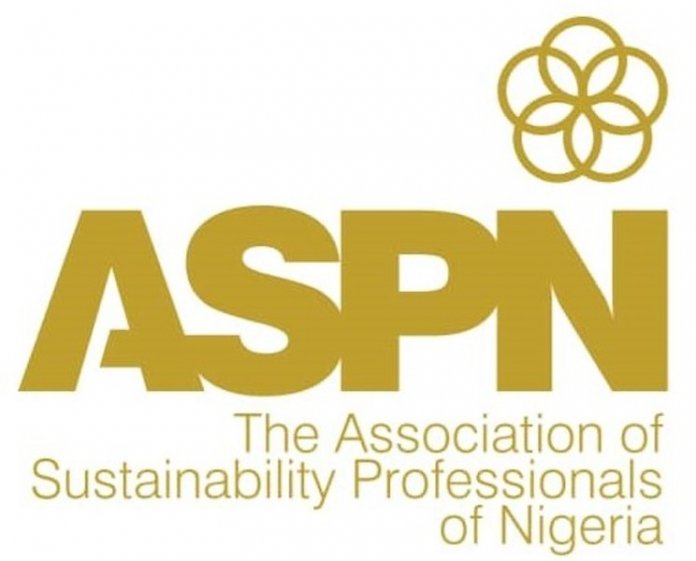 Ugo Aliogo
The Association of Sustainability Professionals of Nigeria (ASPN) has been inaugurated with a focus to drive the sustainability of professionals.
Speaking during the virtual inauguration themed: 'Professionalizing Sustainability for Inclusive Development' yesterday, the President, ASPN, Prof. Kenneth Amaeshi, said the ceremony was a milestone moment while commending the tremendous work of the Board of Trustees (BoT) and directorate members.
He stated that the event and the association have been a collective effort by committed and resilient sustainability professionals in Nigeria, "I am indeed grateful for your support and the contributions."
Amaeshi further explained that the thinking behind the Association has been over a decade and it was formalised and concretised in August 2019, "it is impressive to see the idea in reality today."
According to him, "The primary purpose of the Association is to establish a league of sustainability professionals with expert knowledge in the broad areas of sustainability. We will support them to be the best they can for their organisations, Nigeria, and Africa by setting standards for Corporate Social Responsibility (CSR) and sustainability practice.
"We will support them in building capacity for sustainability professionals through certification, knowledge sharing and peer learning.
We will promote professionalism. We will facilitate collaboration and partnership among professionals for greater reach and impact. We will unify the diverse groups of sustainability professionals in the country.
"I believe today is an exciting and important day that sets our objectives in motion; a day that marks the beginning of an impactful era. It is hoped that the Association will bring a fresh and innovative approach to sustainability; and we look forward with considerable enthusiasm to working with you all."
In his keynote address, the Resident Representative in Nigeria, United Nations Development Programme, Mr. Mo Yahya, said theme of the event was timely, stating that development framework tend to focus more on sustainable development, since the adoption of the agenda 2030 for Sustainable Development Goal (SDG).
Yahya, who was represented at the event by Senior Economic Advisor, UNDP, Amarakoon Bandara, lamented that Nigeria has been adopting policies haphazardly with no clear direction.
He expressed confidence that a professional and holistic approach is required in getting the country back on its development track to ensure that development is inclusive and sustainable.
He added: "ASPN could play a critical role in making this happen through involving in intellectual leadership in policy directions for inclusive and sustainable development policy dialogue, generating awareness."
In his remarks, the Chair, Sustainable Transformation, Antwerp Management School, Prof. Wayne Visser, hinted that emergence is the ability of a system to produce behaviours or phenomena that are not evident at the level of its individual parts.
He also stated that emergence is the process of spontaneous innovation in a complex (highly interconnected) system.
He affirmed that leaders for the age of emergence should invest in culture, communication, catalyst, collaboration and capacity.
Visser asserted that reaching a critical scale is necessary, and simple messaging is enough.
He added that random encounters are important, detecting patterns is a crucial skill and knowing neighbours is key.
According to him, "Of the 70.8 million people forcibly displaced worldwide in 2018, 13.6 million were newly displaced. 37,000 additional people were left homeless every day.
"I think it's important that my organization responds proactively to wellbeing issues like unhealthy lifestyles, unsafe workplaces and toxic environments, for example by finding ways to decrease stress, improve health or increase happiness.
"Responds proactively to technology issues such as digital access and automation of jobs, for example by finding ways to increase connectivity, use big data or artificial intelligence and reskill its workforce.