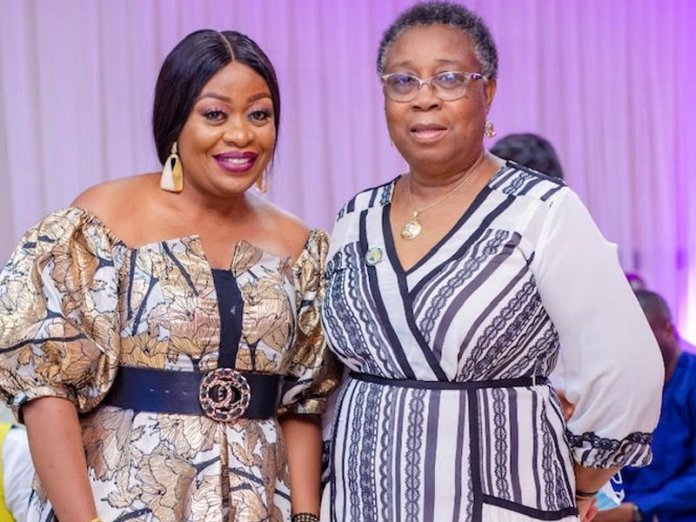 Family physician and Child Rights Advocate, Dr Nimi Ekere has unveiled her new collection of books aimed at preventing Child Sexual Abuse (CSA) at an event tagged: Combating the rising scourge of child sexual abuse held at Civic Center, Victoria Island, Lagos.
The book launch had in attendance various stakeholders in governance, business and religious leaders including Lagos State Commissioner for Education Mrs.Folasade Adefisayo, Former DG of NIMASA, Dr. DakukuAdol-Peterside who was ably represented, Pastor Ituah Ighodaloand many more.
The launch also featured speakers who took turns to share insights on how the prevalence of child sexual abuse impacts the continent and its people. They speakers engaged the audience on the importance of raising and nurturing a wholesome society by instilling legislation to punish offenders of child sexual abuse, deter predators and also they also emphasized the need for an effective parent-child relationship, encouraged victims to speak up, even in an unusual culture that threatens to stigmatize and silence the voices of victims.
In her address, the Commissioner encouraged victims, parents, schools and organizations to speak out in the face of abuse and also advised schools and institutions to train teachers to discern traumatized children.
"The earliest sign of child sexual abuse is ranges from a frightful and withdrawn child to a child who was previously intelligent, performing badly in their academics. Others include a cheerful child suddenly becoming introverted, ans the list goes on. Teachers, parents and guardians need to be taught to spot these behavioral changes and when they see it, to act. Don't be intimidated by the predator. Stand and fight".
Parents and teachers were also admonished to teach children tolook out for each other and stay in a group often as that may limit the chances of a predator.
The foundation, SmileandShine which is the brainchild of Dr Nimi Ekere was also officially opened to a huge welcome by guests in attendance.
Known for her advocacy for child sexual abuse, Dr Nimirevealed that the aim of the foundation is to combat the menace and provide medical intervention and counselling to victims of CSA. Talking more about the foundation the founder shares, "SmileandShine Children's Foundation aims to prevent child sexual abuse and provide primary medical care and interventions to victims and those at risk.
We aim to make Nigeria the safest place to raise a child. While we recognize this is a huge task, it is one we have started a journey towards by offering guidance and counselling to children who have been sexually abused."