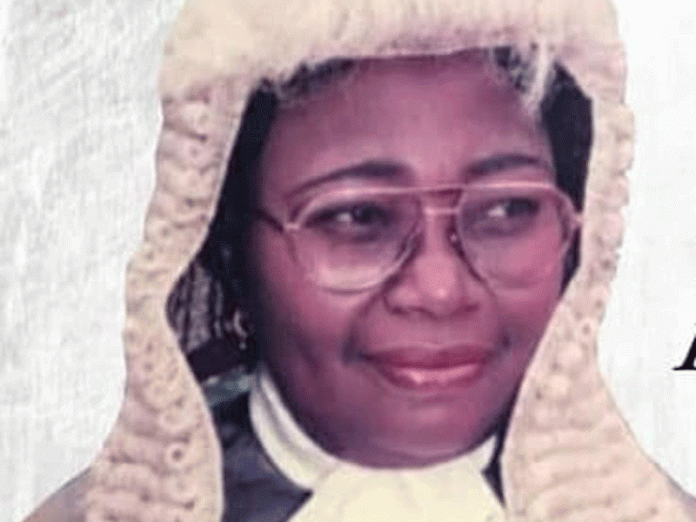 By Demola Akinrele
On hearing of the passing of Hon Justice Dolapo Akinsanya, I was immediately reminded of the kind of person she was; a woman who had the courage of her convictions. Her charm and beauty was enhanced by her easy confidence which was underscored by a profound knowledge of the law and courtroom decorum. It was both a privilege and a pleasure to appear in her court where she wielded firm control and in which one felt the stateliness of ancient times, reminiscent of the likes of Justice Rosalind Omotosho.
In the evolution of a career, an event or chain of events may challenge one's identity, and the response to it can define or maim. Such a challenge presented itself to Hon Justice Dolapo Akinsanya in the event of the controversial annulment of the June 12th 1993 election in which Chief MKO Abiola was widely acclaimed to have won; a state of affairs that was greeted with awe and wonder given his unlikely political antecedents, rendered even more unusual by his extraordinary ability to unite and enthrall a country ordinarily riven by tribal and religious sentiments. In the wake of the celebrations which ensued, the election was annulled without cause by General Babangida. The nation was immediately convulsed in a fever of anger, resentment and frustration. The legal profession rose, and articulated these feelings on the altar of justice. Two contrasting judgments stood out in the annals of its history: the first was a timorous one by a court in Abuja that declared the annulment valid and stamped ostensible legitimacy to a gesture of injustice, and the other was a courageous one by Honourable Justice Dolapo Akinsanya wherein she declared the annulment illegal and laid the legal foundation for the resistance against the outrage that eventually found compromise in the election of General Obasanjo as President in 1999.
The three essential qualities of good judges are: knowledge, energy and integrity. I agree with Warren Buffet that "Integrity" is the most important of the three, and without which, the other two are nugatory. By that singular act of learning courage and conviction in an atmosphere riddled with danger and unremitting hostility from constituted authority, Hon Justice Dolapo Akinsanya transmuted in the legal firmament to immortality, and will be perpetually recalled as a symbol of judicial integrity.
May her noble soul rest in perfect peace.
Demola Akinrele is a Senior Advocate of Nigeria