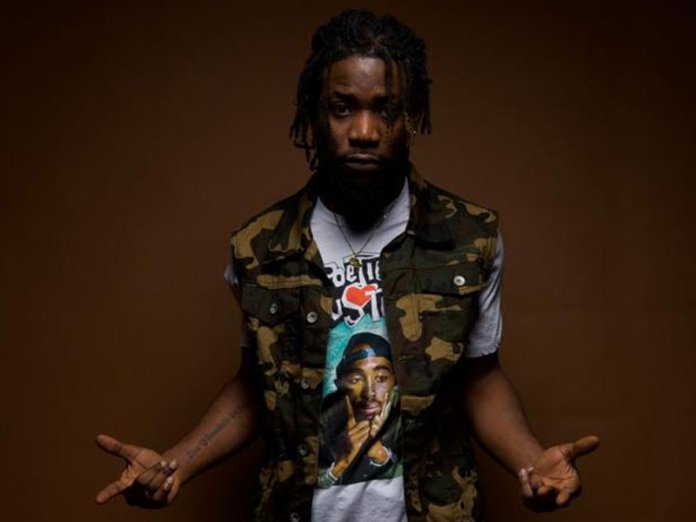 Elkay is opening up about his upcoming single, 'Do Re Mi' which he calls a love song and has explained his reason for doing Peruzzi's smash hit, 'For Your Pocket'.
He began his musical journey with a cover of Peruzzi's For Your Pocket and spoke to newsmen on why he chose Peruzzi and was quizzed on if it was to get attention from the DMW superstar.
"I am a big fan of Peruzzi and I have always been one. He is melodious and one of the best songwriters in Nigeria."
"I didn't do a cover for Peruzzi's song because I was trying to get his attention, getting his attention will be good, no doubts, after all he is Peruzzi. The song was good, one I could relate to, and I didn't see a reason not to jump on it," Elkay added.
Elkay Soundz, one of Nigeria's emerging musicians, also says he can win the Headies' prestigious 'Next Rated' Award.
The Next Rated award is the most sought after award by every upcoming artist in Nigeria, with the likes of Wizkid, Davido, Reekado, Mr Eazi, Mayorkun, and Rema having won the award in the year 2011, 2012, 2015, 2016, 2018, and 2019 respectively.
Newsmen questioned Elkay on his plans for the foreseeable future in the music industry, and he wasted no time in expressing himself.
Elkay said, "I will start with releasing my songs, the first will be Do Re Mi, a love song I wrote at a point I fell in love with a lady but things went south before it could materialise to anything serious. That one is special to me, but that's how all my songs are going to be."
"I will not walk in a studio and release songs for the sake of doing so, people do that, it works for them, fine, but I will make songs worthy of winning awards, for instance, I have plans to win the Next Rated Award and before you ask, I would like to state that, I do not belong to the school of thought that believe awards are not important."
"Awards are very important for musicians, it is like a reward for all that hard work we put into our art and I know, I've got all it takes to win it in the foreseeable future," Elkay concluded.