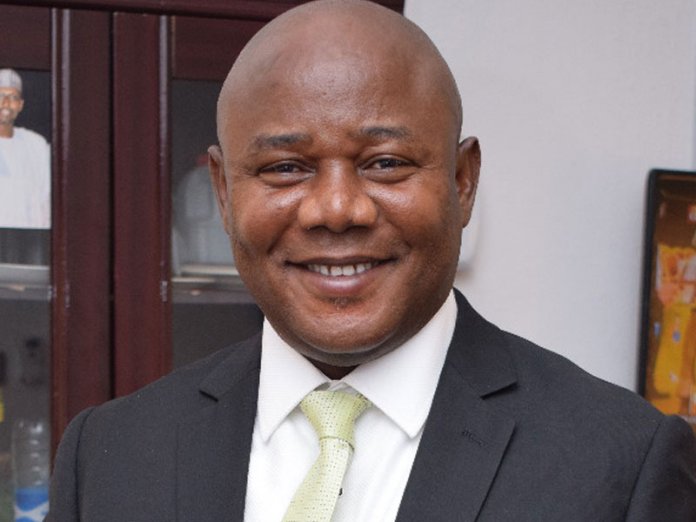 The Chairman of Nigerian Housing Advocacy Network (NHAN), Mr. Festus Adebayo, said arrangement has been concluded to hold the 4th annual housing award on Thursday, December 3rd.
Speaking with journalists over the weekend in Abuja, he said the event which is in its 4th edition is to promote excellence while championing the entrepreneurial innovative works of developers and those in the housing value chain.
The promoter argues: "I can confidently report to you that despite the fact that 2020 has been characterised and affected by COVID-19 Pandemic, I still want to tell you that some real estate developers have surpassed their targets in terms of sales and drive. Therefore, he added: These game changers must be recognised in the public.
While acknowledging the need to institutionalise healthy competition among developers and to build confidence in the sector through the event, he explains that the choice for the award to over 35 different players is not based on cash and carry as one developer who was caught in vote buying was immediately disqualified.
He insists that strict guidelines through site visitation was diligently adhered to by the judges, adding: Our aim is to also attract global investors into Nigeria's housing sector using healthy competitive standards.
Adebayo, said: "We are holding the award this year based on the excellent customer relationship between developers and the Nigerian public.
"By this, the Nigerian Housing Advocacy Network saying that this is our own way of adding value to the sector through regulatory measure, promotion of affordable home ownership and mortgage development in the country."
According to him, the NGO has been able to establish that there is a direct impact and correlation between residential accommodation and health as there is no better to bring this implicitly to the fore than during the COVID-19 Pandemic.
With persuasive logic, Adebayo, intoned, how do you expect Nigerians to observe social distance when a family of 6 lives in one bedroom apartment or to wash their hands in running water when only few houses out of so many have tap or running water, adding that with provision of affordable housing enable by government through the private sector and its stakeholders, the amount of money channelled into the health sector can be efficiently utilized.