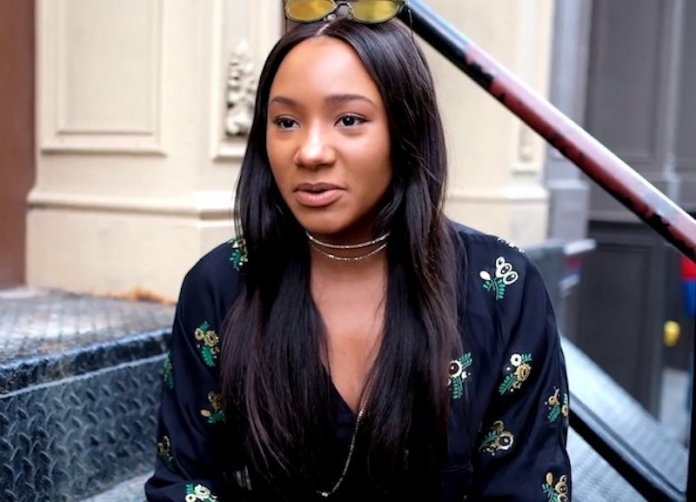 2020 is the year that a number of things took place on the global front, in Nigeria, and in several industries of the Nigerian economy. As the year runs towards completion, the most distinguished of these experiences takes centre stage. Temi Otedola's renown as the newest—and yet most talked-about—Nollywood actress is foremost on this list.
Social media is aflame with heart-to-hearts running around the person of Temi Otedola and her role in Kunle Afolayan's latest brain burster, Citation. The lovely 24-year-old daughter of billionaire and renowned philanthropist, Femi Otedola, has begun to star in the dreams of younger and older ladies. Why? Because she raised a ruckus playing the Moremi Oluwa, the lead character in Citation.
Written around the experiences of a young and intelligent young lady, Moremi, the film exposes the public to the unbridled miasma of moral decadence in tertiary institutions. What happens when a young lady under pressure decides to speak up? Who gets the short end of the stick? These are the main themes artfully rendered by Temi and her fellow film stars.
It is remarkable that Temi Otedola is not the only camery-regular person in Citation's cast. With folks like Joke Silva, Ibukun Awosika (Chairman of First Bank of Nigeria), Ini Edo, Gabriel Afolayan, Wole Olowomojuore, Seun Kuti, Toyin Ogundeji, Temi Otedola couldn't be the cynosure of attention if she didn't masterfully 'burn the script'—which she did, beautifully!
Why folks are surprised at Temi's performance in Citation is a surprise in and of itself. Perhaps folks are forgetting that this is the daughter of one of Nigeria's most charming personalities, Femi Otedola, who commands the attention of all and sundry wherever he goes. Perhaps there is a lapse in memories with reference to Temi's older sister, the gregarious and affable DJ Cuppy who has proved time and time again that even the children of the rich and wealthy can be talented too.
Temi Otedola, by all accounts, is the daughter of her father, a true chip off the old block. If she has amassed so great a following from her first film, one wonders what is to come. For rising Nollywood star, Temi Otedola, this really is only the beginning.