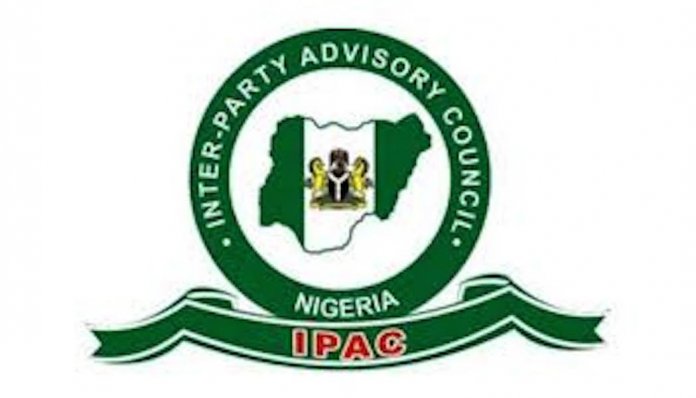 By Onyebuchi Ezigbo
The Inter Party Advisory Council (IPAC) has alleged attempt by some persons to use the judiciary to frustrate screening of Prof. Mahmood Yakubu by the Senate for a second term as the chairman of the Independent National Electoral Commission.
The chairman of the IPAC, Mr. Leonard Nzenwa, who addressed a press conference on Friday in Abuja alleged that there was an insidious plot to unsettle the polity by destabilizing INEC and thereby scuttling the reform instituted by the former INEC boss.
He said: "Events in the last few days in our polity demand intervention of the Inter-Party Advisory Council, IPAC, to support in steering things aright, and also to alert Nigerians of the insidious plot to unsettle the polity through destabilizing the independent National Electoral Commission, INEC and scuttle the reform instituted by the former National Chairman, INEC, Professor Mahmood Yakubu who has stepped down from the Commission but who President Mohammadu Buhari re-appointed and transmitted (request for) confirmation to the Senate.."
Nzenwa said that notwithstanding his imperfections, no one can take away the fact that the INEC under Prof.Yakubu achieved respectable results during his first tenure.
"The Inter-Party Advisory Council, IPAC was happy with Mahmoods' reappointment and made this clear in its congratulatory message on October 30, 2020. We noted unambiguously that the positive technology and digitization trajectory he set for the Commission remains impressive with reformation agenda he plans for the political process and system before expiration of his first tenure. However, these laudable achievement is being disparaged by forces who will stop at nothing to ensure that the country do not move forward," he said.
When asked why IPAC was interested in who becomes INEC chairman, Nzenwa said the whole issue was now being polluted with the ambition of some politicians who are eyeing 2023 presidency.
He said some people were determined to undo the President and sabotage his agenda in pursuit of a desperate ambition to be president and governors in 2023.
"It is all about 2023 and how to hawkishly destroy anything in sight that will stay in their ways.
A few desperate stakeholders including anti -progressive politicians were not happy and have conspired amongst themselves to hijack the legislative powers of the Senate to screen and confirm the nominee," he said.
IPAC also frowned at what it described as peddling of fake news and unfounded allegations of bribery and corruption against Prof. Yakubu.