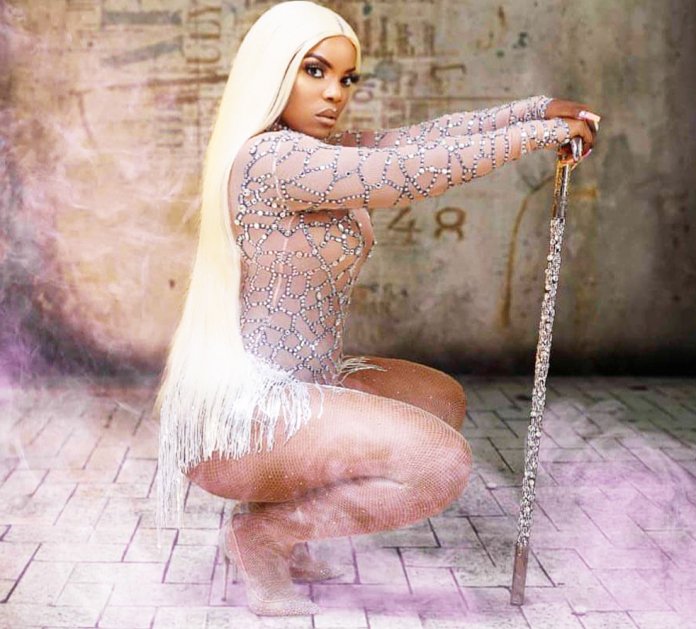 Ferdinand Ekechukwu
Nollywood actress Empress Njamah has a lot to be grateful for as she celebrated her 40th birthday last Tuesday. The movie star clocked a new age on Tuesday, November 17, and she took to her social media page to mark the special occasion. The screen diva flooded her Instagram page with series of posts and photos specially taken for the celebration. The actress could not hold back her excitement and untamed joy as she expressed her profound gratitude to God for keeping her alive and healthy to see yet another year added on to her age.
While announcing her big day to the public, the actress went ahead to share a few photos of herself looking attractively stunning while putting her curves on display. Fans and colleagues were seen in the comment section of her posts with congratulatory messages. In the caption that accompanied one of the pictures, the actress gave all thanks to God who made it possible for her to witness another year in good health. She captioned one of the sexy new photos of herself posing in a bodysuit to celebrate her birthday thus: "I'm officially a year older today and much cooler than ever. What Do you think. Happy birthday to me!!!"
In a follow-up post, the "Liberian Girl" further wrote, "My being alive and healthy today is as a result of none other than the almighty God. I'll forever be grateful to you, God. Happy birthday to me, myself and I." In another post, a praiseful Empress crooned: "Happy Birthday to me…Thankful to God almighty for everything…If only you know my testimony…A new year of life is a priceless blessing, so I pray to God today with thanks and wish more happy years to come. I hope that my closest people here will share with me this day in the warm and friendly atmosphere. Happy birthday to me."
Her birthday posts and messages did just end there. She continued following a surprise birthday party thrown for her. "Who am I to have 4 surprises in one day? I don't call them friends but family, am not a fan of surprises and I pleaded with them for weeks not to do this, even slept out to avoid this morning one, yet they got me now people don see say I no get liver @vichianopartyplace and my friends thank you." Prior to her series of birthday posts, Empress showed off some sultry dance moves with a set of female dancers.
The Nollywood actress shared these lovely and energetic photos with a must-watch dance video to remind just how ready and fit she is to keep up with her gigs and acts. Empress has consistently celebrated her birthday with the less privileged either in the Federal Capital Territory (FCT), Abuja or in Lagos.
But on this occasion, it's different. She started acting in 1995. As part of her corporate social responsibility, she launched a foundation called House of Empress that caters for kids with special needs. The foundation celebrated its 10th anniversary in 2016.