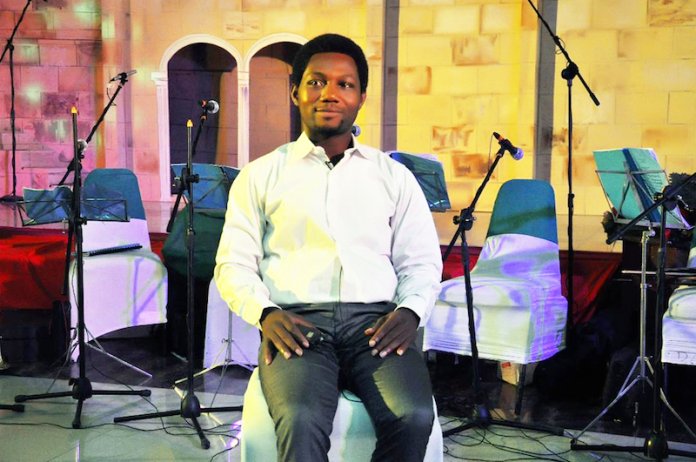 Ayo Ajayi, a theatre producer/director, pianist, composer, music director and choral trainer, is the Music/Artistic Director of Declassical Arts and Entertainment Company Ltd, the Producers of OMG the Musical and Legends, among others. He talks to Festus Akanbi on the dying culture of musical concerts in Nigeria and why government needs to lead in the efforts to make entertainment industry a veritable revenue earner
State of the Nigerian music industry
The Nigerian music industry is a big market that keeps evolving. It is a large market for all kinds of popular musical genres and it is quite economically viable. The industry has been able to thrive despite the lack of support from the government and that is remarkable. The creativity put into the creation of sound and the ingenuity that goes into the marketing of the tracks should by now be a topic of research in our institutions of higher learning.
Having said this, the industry is a reflection of the larger society, and has benefited immensely from the herd mentality on the street as we have it in all other spheres and sectors. A critical assessment shows that although the industry is fast growing, the growth can also be detrimental to the health of the society at large if not properly channeled. One question I ask myself always is, what is the value proposition of the industry? How does the industry impact the lives of people of different age groups? When we find answers to these questions, maybe our way of assessing the situation will change.
I am in love with the industry and I am sure it can only get bigger and better, however there needs to be a surgical operation on the content been churned out of the industry, and of course nation building should be one of the topmost objectives.
The place of Church music in the larger music industry
Church music, like every other aspect s of music is not stagnant. There was a time in the history of the Church when only the priests were allowed to sing, then came Martin Luther who thought otherwise and started writing hymns for people to participate in worship. John and Charles Wesley and a host of others contributed their quota to the growth of hymn singing, then came the American gospel in the 20th century attached to the ministry of Billy Graham. The American gospel became so popular that it almost seemed like all other genres will die a natural death but here we are today with all these Church musical styles growing in leaps and bounds.
The influence of Europe and America on Nigerian Church music is very potent and the various denominations have pitched sides with either the conservative Europe or the Wild robust America. The Church Music ministry has its place in the Nigerian Music scene and it also continues to expand.
In the orthodox worship liturgy, there is a penchant for anything Europe or America to the detriment of our own. Nigerian choirs and singers boast of performing works of Handel, Mozart and Mendelssohn better than the Europeans whose culture the works reflect. I am not against performances of these great masters, what I am totally against is the act of negligence towards everything Africa. We have forgotten how to develop our own worship culture like they did theirs. If this was not a conversation about the Church, I would have referred us to that Fela Anikulapo Kuti's track, 'Kolo mentality' but for the sanity of our priests who might be reading this, I'll desist from being carnal (smiles). Incidentally, history has it that it was Fela's grandfather that first authored the first series of Christian religious songs. Another challenge is the availability of the scores of the Legendary African composers, how can we have easy access to purchase and download scores globally like what the West has done.
So, I came up with the initiative of Nigerian Art Music Project (NAM Project) with the objective of promoting Nigerian works and the composers and making their scores available at a competitive rate for the public. This project is not entirely religious but religion play a vital role in African Art Music, so yes, sacred music will be a part of the offerings. As part of the grand plan, we curate, record and broadcast work by our Nigerian composers and performances of Nigerian Artists to bridge the communication gap between the authors and the consumers. The first series of NAM Concert featured some of Nigerians top composers namely, Ayo Oluranti Ph. D, 'Bidemi Oyesanya SAN, Chinedum Osinigwe PhD, Seun Owoaje, David Aina, Alaba Akinselure and of course, Ayo Ajayi.
The inverse of what is happening in the Orthodox setting is what we have in the Pentecostals. They seem to have a better understanding of how it is easier to communicate and worship in your own space, focusing on circumstances prevalent around you. Yes! The Pentecostal started learning the ropes from works of people like Ron Kenoly, Don Moen, Alvin Slaughter, Richard Smallwood but in no time at all, names like Sinach, Nathaniel Bassey, and a host of other professionals, global Church Artists have pervaded the scene. This is very admirable.
The contributions of veterans such as Lady Evangelist Bola Are, Pst. Adelakun (Ayewa), Good Women Society Choir led by Mama Fasoyin and the Christ Apostolic Church Choir, Yaba led by evergreen Prince S.A Adeosun deserves mention.
Organised musical shows and concerts
Lack of infrastructure is the reason why we don't have musical shows and concerts these days. To put up a serious concert needs adequate funding and as a producer of concerts, musical theatre shows, I know that the bulk of your expenses is on venue and technical. Producers cannot break-even from gate-takings. This lack of infrastructure has denied us of a lot ,which include a positive culture of having family outings on a regular, networking atmosphere, tourist attraction ventures, employment opportunities for the youth. A densely populated area like Lagos State should not have less than 25 active theatres and concert Halls, on the contrary, we only have about two functional make-shift theatres and a recital hall.
I pray the scale will fall off our eyes someday to notice that the greatest export for us is our creative abilities especially in the arts, government and the private sector needs to step in, fund the art and culture sector to the benefit of all.
I have a lot of music gurus I look up to in Nigeria, Africa and the world over. Being a versatile performer, it would be difficult to pin my hero down to just a name. However, the likes of the late Col. J. Ade Olubobokun, Mrs. Marion Akpata, Mrs. Edna Soyanwo, Ayo Oluranti, Mrs. Tolu Obajimi and Seun Owoaje have had enormous impact on me at my developmental stages. I love the sound of Fela, Anikulapo Kuti. I even did a whole production on his life and music. African Artistes like Salif Keita, Yossour Ndor, Miriam Makeba, Angelique Kidjo's sounds are too original to be ignored, a host of Europeans and American Classical greats will pass for me as well especially the Russian five. My father is my greatest musical hero of all time.
The Man Ayo Ajayi
I lectured at the MUSON School of Music before I decided to pursue a higher calling. I am a theatre producer/director, pianist, composer, music director and choral trainer. My first music lesson was given to me by my father before I was encouraged and nurtured at the CMS Grammar School, where I eventually became the School Choral director and pianist. My debut was at age seven, when I performed at the ECOWAS conference concert at the Sheraton Hotels in Abuja. I have since then been involved in so many educational and performance tours both in and outside the country.
Musical career path
My father started me up on the piano from as early as two years old. His library became my first musical resource, I however eventually stole almost all the books in his library and others stole almost everything from me as well, sad. He never passes any opportunity to present my admirable skills to the world even when I was still very young. He decided to enroll me in schools that have robust musical heritage. That was how I found myself at CMS Grammar School, Bariga that has the fame of Nigerian greats like Fela Sowande, Art Alade and a host of others. My father is a great man if I am allowed to say that myself.
Experience from foreign tours
I was the music director at BAP Productions from about 2013 to 2017, and we had numerous performances both in and outside Nigeria. We toured London twice with Saro the musical and Wakaa the musicals and Bolanle Austen-Peter is that type of boss that everyone needs to have at a point in one's journey. She practically stretches you to the limit, nothing to her is impossible, so you don't sit at meetings to say, Madam, that's impossible. We practically trashed all the history books and models and whatsoever and we went all practical, experimenting with different themes and whichever gets approved will have to be developed in just about 60mins, there was no time to come back tomorrow.
The second time I was in London, I was invited to see the Phantom of the Opera by an Art Patron and my number one supporter, Mrs. Toyin Hassan-Odukale. After the show, I became really angry. My anger was directed first at the level of mediocrity back home and the lack of infrastructure that would not allow young people create magic like their counterparts in the western world. It is such a shame that we have so many talents in Nigeria who have not been able to express themselves and attract the whole world to see what a super-power Nigeria can become. I have also travelled to many African countries at different occasions to perform. These include Ghana, Cameroon, Rwanda.
Outstanding shows
The year has been a tough one for artists due to the Covid-19 restrictions, so majority of what we have done have been online. NAM Concert series are ongoing, the first part showed on YouTube on Saturday, 7th of November while the second and final part for these series is scheduled for Saturday, the 21st of November at 7pm. I am also preparing for a Christmas Lockdown Concert, another block-buster that will disrupt the way we think about music and arts in general.
OMG the musical is billed to come back in April 2021, this is a production on the strength of three Nigerian Heroines namely Olufunmilayo Ransome-Kuti, Margaret Ekpo and Gambo Sawaba, how their struggle for women and girl-child emancipation can be our light for the continuous struggle even in this contemporary times.
In all, my musical theatre productions are always built around the ancient and the modern. We are in a very fast and moving world, in fact people have called it pop-culture and the generation after us has also called themselves the 'soro-soke' (Speak up) generation, but hey! Can we pause and learn from history, according to George Santaya 'Those who do not learn from history are doomed to repeat it.' My production house Declassical Arts and Entertainment is committed to a better Nigeria and we will always engage the narrative by using the most trending art form, Musical theatre – the stage, music, drama and dances to convey our messages.
tGovernment's entrepreneurs's fund?
I have not. The people who are benefiting are the outliers, the privileged few. Many of us on the streets do not have access to these funds because we cannot provide the needed security so we fund our exercises from out of pocket or donations from a few Art sponsors like MTN foundation.
My wife's support
My wife has been my greatest blessing. She is my motivator and the wind beneath my wings. I can be very irrational especially when I believe in a cause, I go all out to achieve it, sometimes these include spending all our entire savings on projects that we are not even sure of funding, she has always remained calm and will still give her support despite not having food at home at times. She is a music lover too. She was taught at the University of Lagos by the great teacher that taught me at CMS Grammar School, Dr. Albert Oikelome. Oritsematosan is Heaven's gift to me.
Advice for up-coming musicians
People in my generation who are still planning to take music as a career would probably have to join the street gang for immediate fame. For the younger generation, I will say, learn the ropes, know the theories, get creative, be relevant in today's world. Formal music education is very important but not as important as the application of it in a way that it reflects and speaks to your environment.