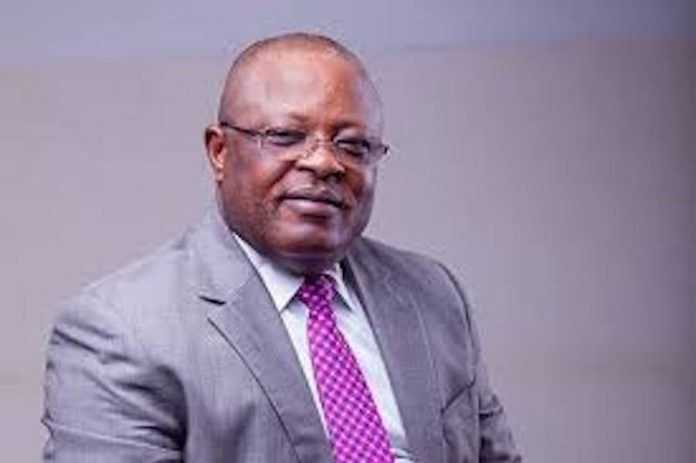 We are tired of PDP, empty promises, says gov
Benjamin Nworie in Abakaliki
The National Caretaker Chairman of the All Progressives Congress (APC), Governor Mai Mala Buni, has charged the Governor of Ebonyi State, David Umahi, to do justice to all members of the APC across all levels in the state.
Buni described Umahi's defection to APC as timely and appropriate, as they have started to rebuild the party with reconciliation and registration of new members.
Speaking in Abakaliki, the state capital, during the formal reception of Umahi to APC, the Yobe State governor noted that they were not just happy receiving Umahi to APC, but they were happier with the great performance of the governor in the state.
He noted that the party believes in equity and fairness, and that that was why President Muhammadu Buhari does not consider party affiliations when making sure that the welfare of the country is being considered.
Buni further described the president as a man of justice and fairness, which he said was the reason that Umahi left his former party to the APC.
Harping on the APC administration, the national caretaker committee chairman of the party recalled that when the president took over the mantle of leadership, Buhari discovered that over 27 states and many local government areas were unable to pay salaries, and the president had to provide bailout funds to enable the states pay salaries.
He also added that some of the flagship programmes of the federal government, like the Anchor Borrowers, were executed by states without party considerations.
Buni said: "Yesterday night we received the Governor David Umahi and his supporters to APC. Your Excellency, you are most welcomed. We are happy to receive you on behalf of the APC family. We are happy not because we are receiving you but because you have performed, you're still performing, and you have delivered and still delivering.
"Your intention to join APC is timely; it's appropriate because you are coming to our party at a time we have started rebuilding the party. And to rebuild this party, we have started with reconciliation, and now we have commenced the second phase which is membership across the country."