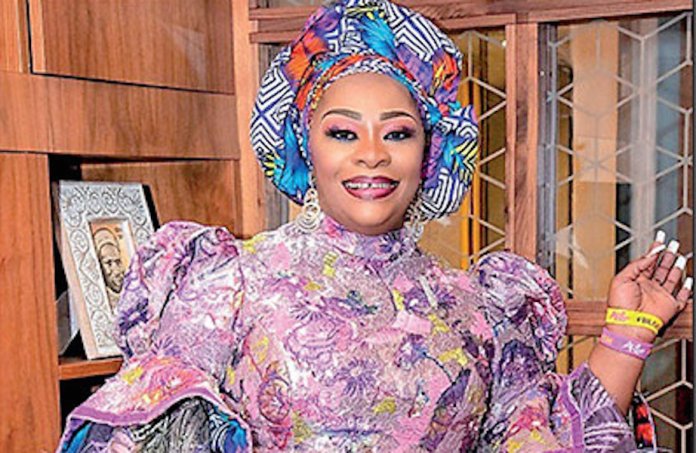 By Sunday Ehigiator
The founder, Arise Women Conference, a faith-based Non-Governmental Organisation for women empowerment and Handmaidens Women in Leadership Series, Siju Iluyomade has called for an urgent improvement of health delivery in Nigeria, especially amongst women.
In a statement made available to THISDAY, she said there was an urgent need to "improve healthcare delivery, education, infrastructural developments, unemployment, gender inequality to spur economic growth, most especially amongst women.
"In life, there is interconnectivity; Good Health and Wellbeing are intertwined with economic prosperity; so also does education impact on every sphere of life.
Poor education has been linked to a lot of social malaise.
"It widens the gap of inequality. Arise strongly advocates that all children, no matter who they are, must have the right to quality education. 20 per cent of the worlds out of school children can be found in Nigeria. This figure is staggering 10.5 million Nigerian children between ages five to14 are out of school.
"Also, when we look at the health sector, thousands, millions die yearly of non-communicable, treatable conditions including cardiovascular disease, chronic respiratory disease, lack of immunisation, malaria, cancer, diabetes.
"Nigerian's healthcare system needs to be upgraded. We boast of the brightest minds in Health Care, but where are the facilities. Why was the world not invited to understudy our management of COVID-19 to boost our health care sector?
"The United Nation (UN) has advocated a minimum of one doctor per 1,000 people. How close are we in Nigeria as a nation to this? Presently we have 10,000 people to 3.8 doctors or better still 0.38 doctors to 1,000 persons. It is time to articulate the vision for our Nation.
"We applaud our doctors, nurses, technicians; all health workers and front liners, you wore sheer courage, and you shone.
"I salute and applaud the people who stood in the place of prayer day and night, pleading our cause before the almighty god whose we all are, and who sustains us by His spoken word.
"Today, we say 'thank you' to all those who fought that others may stay alive. COVID-19 taught us and should teach our Nation Nigeria everyday courage; moral courage, intellectual courage, disciplined courage and empathetic courage.
"Using these tools, we would develop courage in our convictions to develop our Nation Nigeria and our world at large.
"Simply put, courage was the singularly most important virtue of keeping us deeply rooted. To confront darkness, despair, horror, shame, sorrow, pains and fears. We needed to stay alive.
"ARISE has for the past 12 years moved and worked with courage of conviction. We have a clear understanding of love towards all without discrimination. Whatsoever devoid of religion, social-economic, strata, gender and such like.
"For us, as 'ARISE Women', we stand at the forefront of delivering on the 17 Sustainable Development Goals (SDG). These goals are a wakeup call – a call to action.
"It involves a global partnership with many sectors. The quest to end poverty and other deprivations demands strategic planning and impact from various other sectors," she said.